Pawlowski paves way for Polson volleyball players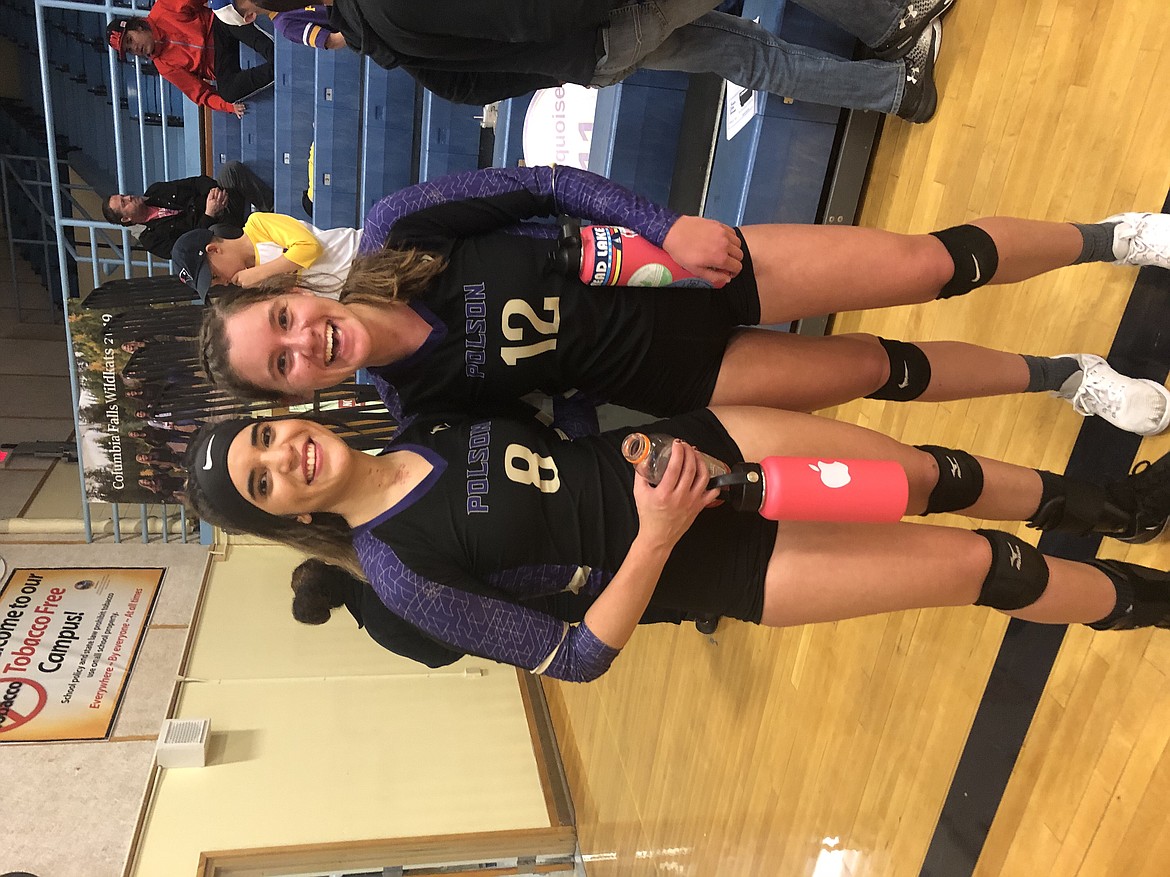 Polson Lady Pirate senior volleyballers (8) Grace Quinones and (12) Lena Pawlowski pose for posterity in the aftermath of their match at the 2019 Western A Divisional in Dillon. (Photo courtesy of Tina Quinones)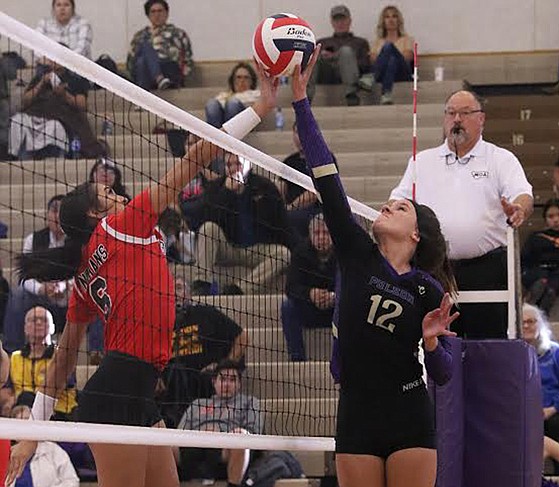 Lena Pawlowski (12) battles a Browning player during a match in the 2019 volleyball season. Pawlowski recently signed a letter of intent to play volleyball at the University of Providence starting in fall of 2020. (Bob Gunderson photo)
Previous
Next
by
Whitney England
Daily Inter Lake
|
April 2, 2020 12:02 PM
Lena Pawlowski's life revolves around volleyball and she would not want it any other way.
Pawlowski said she could not imagine her life without playing volleyball. The wonderful thing is that she does not have to after she was offered a scholarship and signed a letter of intent to play for the University of Providence in Great Falls beginning next fall.
"Volleyball is my life," Pawlowski said. "I wouldn't really know how to feel if I didn't play volleyball after high school, like I don't think I could do it. So I'm super nervous just because it's way different than high school volleyball, but I'm excited to learn new things and get to know the team."
University of Providence was Pawlowski's first choice when it came to college. During the summer of her sophomore and junior years, she attended a volleyball camp at the university. The camp showed the attending players around the campus and taught them about the school's program. Pawlowski began imagining her life there after high school.
"The more I went to that camp I was just like, I want to go here," Pawlowski said. "I love the program and I love the campus, just everything."
The talented volleyball player told her coach about the school and her desire to attend, so her coach sent film to the University to jump start the recruiting process.
Pawlowski first fell in love with volleyball in sixth grade. She grew up in Circle, Montana, and attended an introductory volleyball camp put on by some of the older players in the town.
"That's when I really started to enjoy it so I never missed a camp and I just started going to a ton of open gyms, it was my favorite thing after that," she said.
In the middle of her junior year, Pawlowski decided to transfer to Polson High School. Her mother had lived in Polson for about six years and Pawlowski believed the larger town would bring her more opportunities with volleyball and a better education.
The move was difficult however, she did not know anybody in Polson. Transferring in the middle of the year, she started out in competitive club volleyball, but a lot of the Polson High School volleyball team also played in that club. Pawlowski said it was nice she was able to get to know some of the team before her senior season.
"When I moved to Polson I didn't know anyone, I didn't know anyone on the team and it was super hard for me at first," she said. "I'm glad I did volleyball because that really helped me make new friendships with the girls."
As she approached her senior year, and only season as a Pirate, it was challenging to play for a new team and coach, but overall the team atmosphere was better than her team in Circle.
"It was difficult at first because I was so used to my team I had been playing with for years," she said. "But I really enjoyed it because it was better for me. They were more advanced and the team just got (along) better, I feel like I played way better with them than the team in Circle."
Polson didn't have a stellar season the year prior to Pawlowski transferring in 2018, but she said the girls on her team worked hard this past season to improve and become more fluid as a team. Pawlowski enjoyed playing alongside girls who also made her a better competitor.
Polson High School volleyball coach Lizzy Cox said that Pawlowski was a little shy at first and she had to help her break out of her shell. As Pawlowski became more comfortable with the other girls, she started becoming a leader on the team.
"She was a silent leader in a way because she worked hard, and then other people worked hard as well," Cox said. "She was just super into it. She worked super super hard and led by example."
Cox added that she was a huge asset to the team as a setter and always wanted to make sure everyone was included.
"She's a team player almost to a fault," Cox said. "She always wants to make sure everyone is happy and everyone gets the right amount of sets. I had to tell her sometimes you have to set someone more than another.
"Sometimes she struggled with that because she just wanted to make sure everyone was included, everyone felt like part of the team just because that's her personality."
Pawlowski continually led the Pirates in assists in several matches throughout the 2019 season, as she said as a setter her biggest strength is being able to place the ball perfectly.
Polson volleyball made it to the 2019 Montana State Volleyball tournament, which was the first time the team reached that level in nine years. That accomplishment in her senior season was one of the most memorable moments of Pawlowski's entire volleyball career.
"At divisionals when we were playing against Stevensville, and we lost to them (all season), but when we beat them and knew we were going to state that was probably the best feeling," Pawlowski recalled.
As Pawlowski moves on to play volleyball in college, Cox said she is so excited for her former player. She also mentioned that Pawlowski is paving the way for other Polson volleyball players and showing them just how much is possible if you work hard for it.
"I am so thrilled, not only for her but for the entire program. Having her go and do that, showing the younger girls what's possible…" Cox said. "Her being that example, and that leader… all these girls that are playing right now, they haven't seen someone go on to play volleyball because it's been a long time since someone has gone to do that."
Looking to the future for Pawlowski, she is excited to further her education over the next four years in Great Falls. She is considering a major in psychology with an emphasis on criminology. But she also expressed that could change.
However the one thing she is sure of is volleyball.
"I just know I'll be in Great Falls focusing on Volleyball," she said.
Reporter Whitney England may be reached at 758-4419 or wengland@leaderadvertiser.com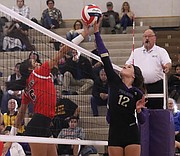 ---