Trina L. Phillips, 49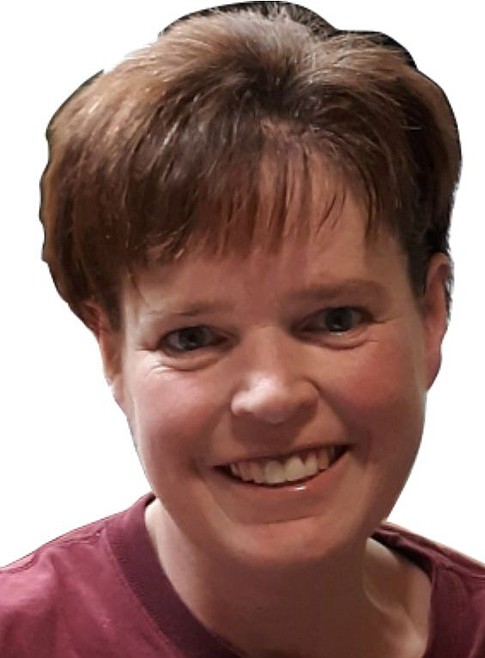 Trina L. Phillips, 49, passed away peacefully at her home after a hard-fought battle with cancer in St. Ignatius on March 25, 2020. Trina was born April 24, 1970 in Polson to Keith Montgomery and Joyce Owen Montgomery.
She attended Polson High School and graduated in 1989. She then attended Western Baptist Bible College in Salem, Ore., where she graduated with a degree in business management in 1993. She then came back home to Montana and married Ed Phillips on Feb. 12, 1994.
They operated a custom saddle shop in Pablo for 26 years. They then moved to St. Ignatius in the fall of 2019 and built their dream home with a beautiful view of the Mission Mountains and Mission Falls. Trina loved the outdoors hunting, fishing, and running her chainsaw. Some of her favorite hobbies were taking photographs and basket weaving. She had a love for her critters small and large. She always had a smile on her face and loved helping others. She was active in the church as well.
Trina is preceded in death by her parents Keith Her Montgomery and Joyce Owen Gollehon; grandparents Slim Montgomery and Pansy Hall Montgomery, and Harry and Gladys Main Owen.
Trina is survived by her husband Ed Phillips of St. Ignatius; her sisters Crystall Morigeau (Rob) of Polson and Shelly Christensen (Todd) of Kalispell; her brothers Rusty Deprez and Ben Montgomery of Ronan; sister-in-law Jeanne Tauck (Roger), mother-in-law LouAnn Phillips; and numerous aunts, uncles, cousins, nieces and nephews.
She will be laid to rest at the Ronan Cemetery with a private family graveside gathering. A celebration of life is planned for this summer at their home. Memories and condolences may be sent to the family at www.thelakefuneralhomeandcremation.com. Arrangements are under the direction of The Lake Funeral Home and Crematory.
---