Arson suspected in Ronan wildfires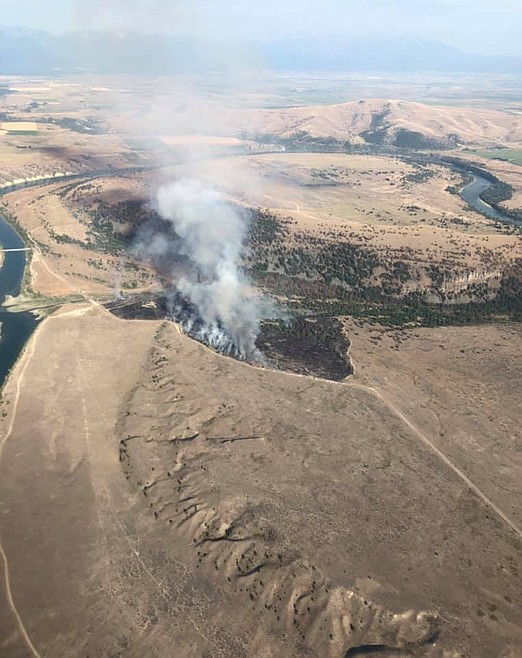 by
SCOTT SHINDLEDECKER
Lake County Leader
|
August 14, 2020 10:37 AM
Tribal investigators suspect arson in two wildfires burning near Ronan.
According to the Confederated Salish and Kootenai Tribal Division of Fire, two fires broke out Thursday near Sloan's Bridge, 12 miles west of Ronan.
The Sloan's No. 1 fire is 94 acres and the Sloan's No. 2 is 90 acres. The fires are currently under investigation, and are suspicious in nature. There are 120 personnel between the two fires.
Both fires are not threatening any structures and there haven't been any evacuation notices.
There are no road closures at this time, but officials are asking people to avoid the area and adhere to the signs on Little Bitteroot Road.
Tribal officials are asking for anyone who sees fires being set or abandoning campfires, to contact local police or call 1-800-47-ARSON.
The toll free number is anonymous and a person's identity will remain confidential. Tips may also be provided online at www.wetip.com. Rewards are being offered up to $10,000.
---