Column: One of the greats signs off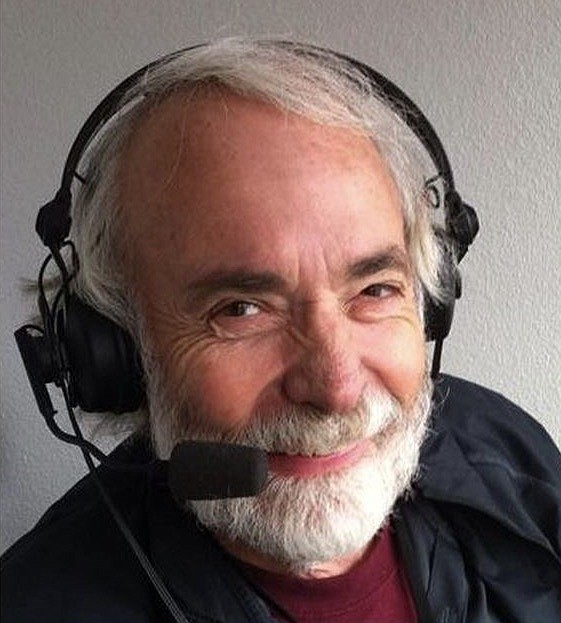 Mick Holien (University of Montana photo)
by
SCOT HEISEL
Lake County Leader
|
December 3, 2020 1:05 AM
The Intro section of Mick Holien's Facebook page reads, in part: "Former reporter at Every radio station and newspaper west of the Mississippi."
While the claim seems slightly far-fetched, it's likely safe to say that at least one person at most of those media outlets met Holien or knew of him or was influenced by his work in some way.
Known widely as the "Voice of the Griz," the former University of Montana sports announcer and longtime Polson resident who passed away late last week served as an unofficial ambassador for Montana and for the craft of print and broadcast journalism.
"He was old school," Jeff Smith of Kerr Radio in Polson said Monday. "He'd been doing it for many, many years. If you were baffled by anything as a younger guy, he was the one you would go to."
Smith, news director at Kerr, said he felt so fortunate to meet Holien just over a decade ago, about halfway through his own 23-year career in radio. That was after spending the first half of his career working alongside well respected agricultural radio pioneer Taylor Brown of the North Ag Network in eastern Montana the first half of his career.
"Professionally speaking, I was born with two fathers, Taylor Brown and Mick Holien."
Smith said Holien always went out of his way to help make him a better broadcaster and newsman.
"He made it easier for guys like us coming up. He never had a problem sharing his trade secrets with you. He was always open about how to solve a problem."
From 2016 to 2019 Holien recorded his In My Opinion column weeknights for Kerr Radio. The column provided "introspective and thought-provoking insight, observations and opinions on a wide variety of topics."
The station's website still hosts an archive of both text and audio versions of Holien's columns, which touch on everything from recollections of, say, a recent barbecue or other everyday Lake County events, a storm that blew through town the other day, a gem from a treasure trove of sports memories, and even a thoughtful five-part series on suicide in 2018. You can still go there and hear Holien's distinct voice and outlook on humanity anytime you wish.
In My Opinion earned Holien an E.B. Craney Award from the Montana Broadcasters Association in its very first year, Smith said.
"He had no stop in him. After all those years in the business, he comes up with this column and wins a Craney Award right out of the gate."
Holien was diagnosed with multiple sclerosis in 2015, and he addressed his illness with candor through his columns during his later years.
The most recent column from Kerr's In My Opinion archive is titled "Am I just extremely sensitive or?" The column aired Aug. 19, 2019, and in it Holien discusses his lifelong tendency for becoming quite emotional under certain circumstances and his empathy for those he covered.
"Ask me to describe my MS, and since the diagnosis I'll give you a waterfall when I really don't feel outwardly emotional about it.
But put me in an emergency situation — and I've been there plenty — it's all business and proficiency.
But here's the weird scenario: the outflowing of tears also occurs when I'm happy, especially when describing athletics.
I used to cry my way through end-of-the season Lady Griz tributes, and it continued in spades when I moved to the men's side in 1993.
When Shannon Cate's shoulder went out multiple times during her senior season in 1992, I was an absolute mess trying to hide my emotions over the air.
I've talked to a few people about the writing and producing of those swan songs, which I have come later in my career to record in order to do a better job getting through them.
The odd thing was men always thought my voice was just cracking from overuse but the gals had it figured. Many have told me they knew I was crying through the darn things.
I only had to cut this four or five times … just sayin'."
Regarding Holien's passing, Smith spoke for his entire profession Monday, saying, "All of us in broadcasting were hit in the stomach. We all knew it was coming, but it's a tough one to take."
Anyone who knew Mick or grew up with his voice as the guide to so many memorable Montana moments knows exactly what Smith means.
---