Wynn Lee Lindquist, 38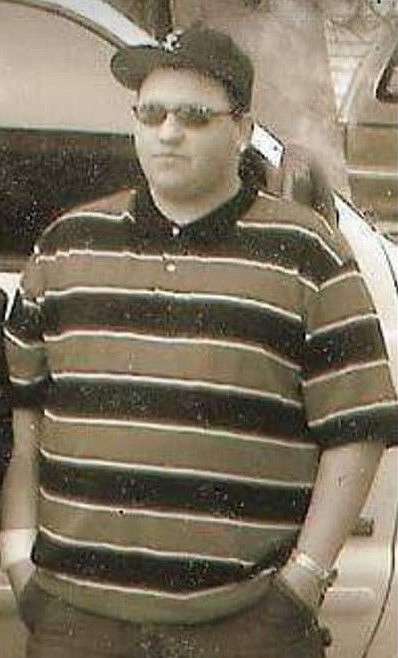 |
December 16, 2020 12:47 PM
Wynn Lee "Pooh Bear" Lindquist, 38, a proud member of the Confederated Salish and Kootenai Tribes, passed away peacefully in his sleep Saturday, Dec. 12, 2020 in Arlee. He was born Nov. 1, 1982 to Steven Lindquist and Leslie McClure in Whitefish. Wynn was the second of five children. He was raised in the Ronan and Dixon areas. Following his schooling at Ronan School District, he explored multiple employment opportunities, including heating and air conditioning, highway construction, tree sales in California, and working at Jore Enterprises. In November of 2005 Wynn married Stephanie Thomas, and they had three children, Kordell, Kyree and Alexa. In 2007 he met Bethany Kosola. They were married June 27, 2010 and had a son, Gaige.
Wynn will be lovingly remembered for his humorous outlook on life. Those around him shared many laughs with his jokes he cracked and the pranks he played. He will forever be remembered by his selfless acts of being more concerned with the needs and wishes of others than his own. His siblings could always count on him for everything they needed.
Wynn was passionate about many things in life, but his main passion was his children. He enjoyed his time with his children and family members, which included supporting and cheering them on in their multiple sports they played, trips to Missoula specifically for Burger King sandwiches, and luxurious hobo dinners on the tailgate after a successful deer hunt.
You could always find him outdoors bugling in the big bulls or catching trout in his favorite fishing holes. When he wasn't hunting or fishing, you could find him setting up camp at Blue Bay, where he would be doing more fishing, catching crawdads, swimming and sharing scary campfire stories with his children. He was adamant that bigfoot was real, and when he wasn't listening to stories on the bigfoot channels you could find him tapping the screen and hoping to win big in his online casino games.
Wynn was preceded in his death by Verona Young (grandmother), Chuckie "Uncle Buck" McClure and Gary Hanson (uncle).
Surviving Wynn are his children, Kordell, Kyree, Alexa and Gaige; parents Leslie McClure of Pablo and Steven Lindquist (Charlene) of Arlee; maternal grandmother Marge Blixt of Pablo; sisters Valen Lindquist, Dillion Lindquist, Keffany Goody (John) and Bobbi Harris; brothers Trestin Lindquist, Dannon Lindquist, Bradyn Lindquist, Tyrin Lindquist, Steven Sheeler, Jason Bierman (Sally) and Josh Johnson. Wynn was especially close to his nephews, Taigen Lindquist and Dannon Douglas, as well as numerous other nieces and nephews.
Services were held Thursday Dec.17, 2020 at The Lake Funeral Home. Messages of condolences may be shared online at www.lakefuneralhomeandcremation.com. Arrangements are under the care of The Lake Funeral Home and Crematory.
---