Glenn Emanuel Rogers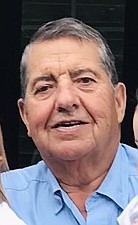 |
December 18, 2020 12:00 PM
Glenn Emanuel Rogers fell asleep Dec. 11, here on Earth, and awoke next to angels as he was accompanied on this journey by a band of angels that included: his parents, Emanuel and Marie Rogers; his brother, Allen Rogers; his two sons, Glenn Raymond and Mark Lee James; and his wife of 50 years, Vicki Rogers.
Glenn, a lifelong resident of Ronan, only left his hometown to attend college in Spokane, where he met his future wife, Vicki. Upon completion of his studies, he moved back to Ronan, where he started several family businesses. In the 1980s he created the largest mink ranch in the country and led the creation of many community-based endeavors and businesses.
Throughout his accomplishments, he was able to enjoy life rooting for, as well as yelling at, the coaching staff of the Montana Grizzlies football and basketball teams. He enjoyed leisure time with his wife at the lake as well as traveling the world with her to visit the many once-in-a-lifetime locations.
He was a strong proponent for charitable causes and often donated his time and money to them anonymously. A sample of these charities is included, but not limited to: Sacred Heart Parish Church and Parish Hall, Girls and Boys Club, Ronan Library, Ninepipes Museum, Bigfork Summer Playhouse and Ronan Bread Bank, to name a few. One of his favorite things to do every year was picking names from the community giving tree and delivering gifts to complete strangers throughout the holiday season. His generosity within the community touched numerous people through the decades.
He leaves behind his children, Todd, Tammy and Chauncey Husted; his two granddaughters, Ella-Lynn and Grace-Marie; his brother, Roy; and numerous loving nieces and nephews.
There will be a celebration of Glenn's life at a future date. In lieu of flowers, the family requests that a donation be made in Glenn's honor to the Ninepipes Museum or Girls and Boys Club of Flathead Reservations — two of his favorite organizations.
---