Joyce Faye Starkel, 71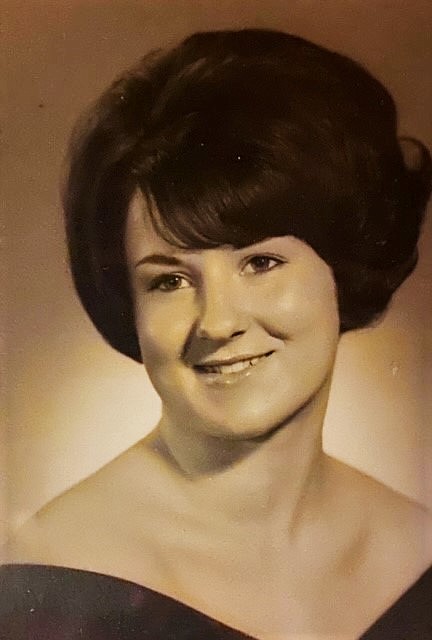 |
December 21, 2020 8:20 AM
Joyce Faye Starkel, 71, was reunited with her babies in heaven on Thursday, Dec. 17, 2020.
Joyce was born to Louise and Rulon Hitchcock on Jan. 18, 1949 in Great Falls. She was brought home to be raised on the family farm in Augusta, Mont., as the youngest of six. While she may have been the youngest, she was not to be underestimated. Joyce was known for her vibrant personality and the ability to speak her mind, which would prove to come in handy when dealing with Bob throughout life.
Joyce graduated from Augusta High School in 1967 and moved to Helena to work at the Capitol building. While there, she met the love of her life, Robert (Bob) G. Starkel, who was attending school for computer technology. They were married the following year on Oct. 12,1968, and they were married 52 years. What an incredible 52 years it had been. During those years, they welcomed to the world their five babies, embarked on countless adventures, pushed through numerous heartaches, and loved one another deeply. "Bob, you are the best. It has been a great 52 years. I planned on many more years of bugging you, but it was cut short. I love you bunches. Hugs and kisses."
Joyce was a dedicated mother, first and foremost. She treasured her children and enjoyed every moment with them. She especially enjoyed her role as grandma/great-grandma. Joyce often relished a round of golf on a sunny day, cheering on the Grizzlies rain or shine, cards with the girls, bowling league, four-wheeling and motorcycling with 'ol Bobby through the Montana mountains, and camping with her loved ones.
Joyce was preceded in death by her parents, Rulon Hitchcock (father) and Louise Briscoe (mother); her sister, Donita; and her children, Jeffrey (son), Tracey (daughter) and Derek (son).
She is survived by her loving husband, Robert G Starkel of Perma; sons Robert J. (and Kim) of Alexander, N.D., and Justin (and Autumn) of Perma; sisters Edna, Koreen and Florence; brother Clayton; grandchildren Robert D. (and Alyssa) of Libby, Emilee (and Kaleb) of Dillon and Kohltin of Ronan; her four great-grandchildren, Kezlee Lamey, Georgia Birney, Robert T. Starkel and Saylor Birney; and numerous nieces, nephews and cousins.
Messages of condolences may be shared with the family online at www.shriderthompson.com. Arrangements are under the care of Shrider-Thompson Funeral Home.
---