Michael Joseph Matkovich Jr.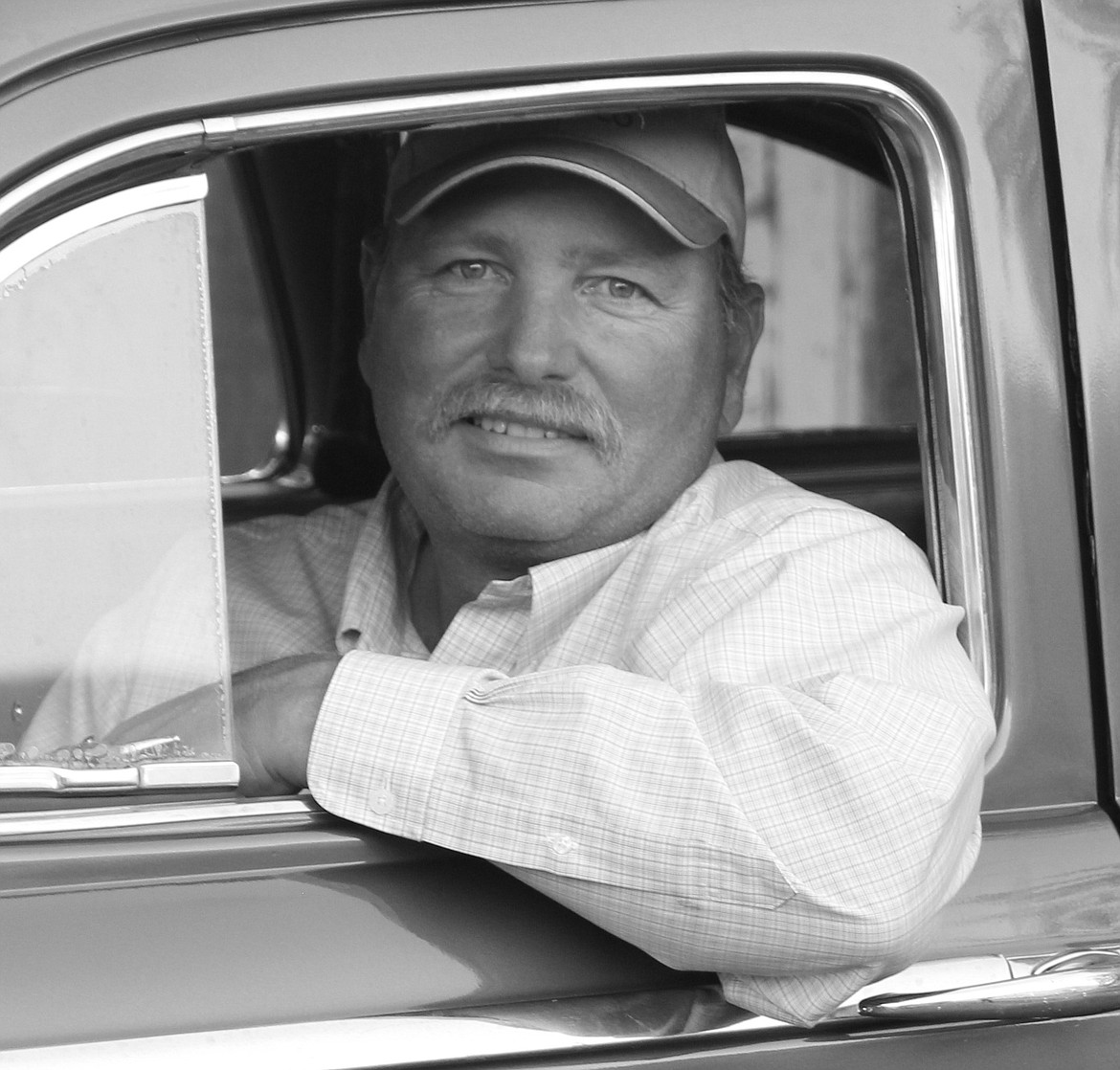 Michael Joseph Matkovich Jr., 59, passed away peacefully at home, June 26, 2020, after a tough battle with Multiple Myeloma.
Michael was born February 4, 1961, in Michigan, to Barbara Ann Webber and Michael Joseph Matkovich Sr., The family of five added two brothers when Barb remarried and they moved from Michigan to Montana in 1972.
Settling in the North Crow area of Ronan, an additional brother later joined the mayhem. Mike, always a hard worker changed miles of pipe, did farm work, rode colts, gathered and sold firewood, stacked hay, did concrete work and whatever else he could find, sometimes holding down several jobs.
At 14 he bought his prized 1956 Chevy pickup for $50.00; he and his '56 went on to have many adventures.
Michael Graduated from Ronan High school in 1979, soon after he and his good friend Joe Campbell loaded in the '56 and headed to the oil fields in Gillette Wyoming. Down to sleeping in the truck and one burger a day they finally found work at Pool oil service. Later Kayo joined them and oh the memories they made.
April 20th 1985, Mike and Diana Frame were married, starting their married lives in a little house in Pablo which they remodeled and sold.
Then Mike built their beautiful home, which gave them an amazing view of the Mission mountains and a wonderful place to raise their 3 beautiful daughters, Lindsey, Katelyn, and Julia.
Working at Frame Construction Mike went on to build many homes around the valley; home owners appreciated his work ethic, and skilled craftsmanship.
Besides building, Mike loved working on vehicles and rebuilding trucks in his shop.
He was always on the lookout for any forlorn vehicle setting too long in the weeds. Dragging it home to be revamped, or mixed with other parts to be made into another truck.
Somehow these projects always left just enough parts to start another project.
He also enjoyed the summers spent at the lake semi patiently dragging the kids and their collection of friends around on water skis or tubing, making sure they had many turns before dumping them in the "vortex of terror."
Some of the families' favorite memories are sun soaked on Flathead Lake near or resting on bird Island.
Mike was a man of his word and could always be counted on, Michael fully embraced being a big brother; he was always there with tools or a truck to quietly save the day!
\He never complained, his strength and courage has always been why those that truly knew him respect him and love him deeply.
In return, your Love and caring gave him the power to continue far beyond what was expected.
May his struggle remind you to find the joy in this day!!
Whether you are at work or play, do it with joy and be a gift to those around you. Just like Mike was a gift to all of us. Mike lived his life – "Like a Rock"
Michael was preceded in death by his parents, Step father Michael Kobilansky and nephew Daniel Matkovich.
He is survived by his loving wife Diana, his daughters: Lindsey (Trey) Sinclair, Grandchildren Treysin and Alexis; Katelyn (Matthew) Matkovich; Julia Matkovich. His siblings Michelle (Sergio) Matkovich; Steven (Danielle) Matkovich ; Lisa (Cliff) Milliron; David (Marla) Matkovich; Jay (Sandi) Kobilansky; Peter (Kim) Kobilansky; JR (Brenda) Kobilansky. He is also survived by Father and Mother in Law Warren and Glenda Frame; Sister in Law Denise (Larry) Rossum; as well as his much loved nieces and nephews.
A graveside service will be held at 2 p.m. Thursday, July 2, 2020 at the Ronan Cemetery. Lunch will follow at the Matkovich residence.
---