Mariners drop Mavs in doubleheader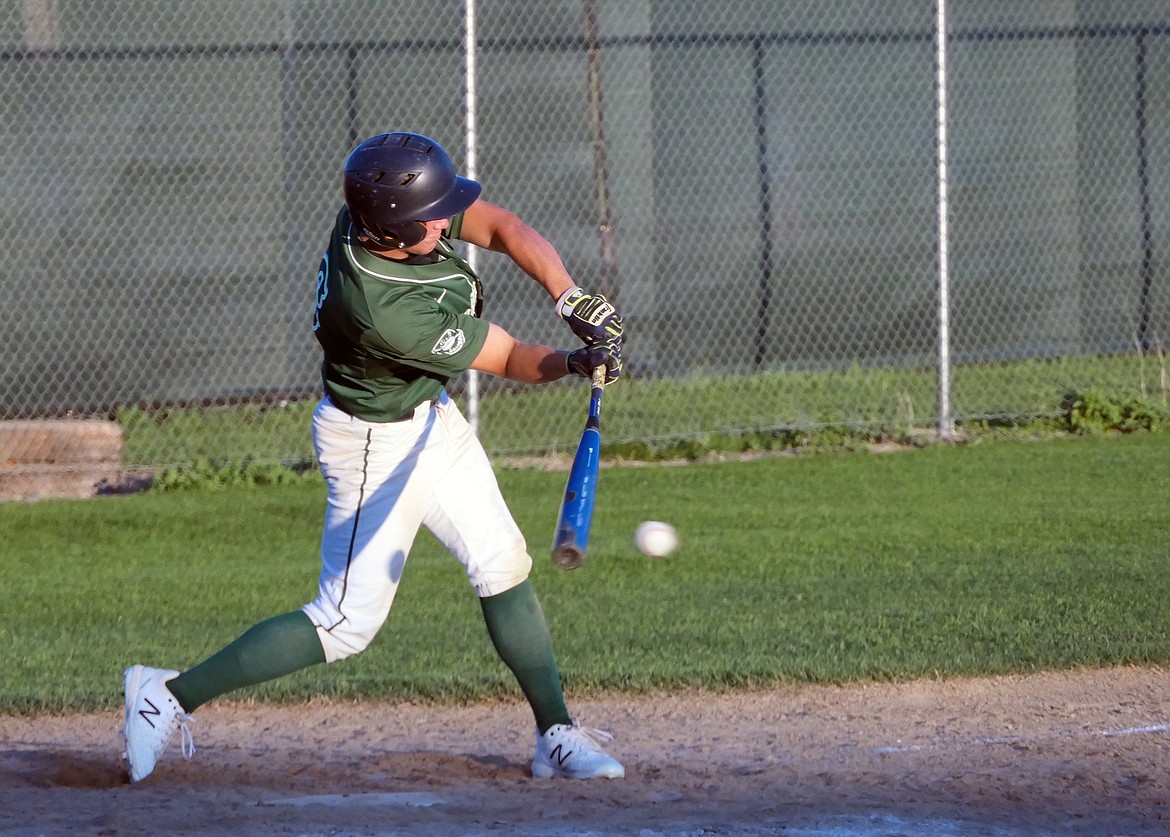 Mission Valley Mariners Xavier Fisher records a hit against the Missoula Mavericks on Monday, July 13. (Whitney England/Lake County Leader)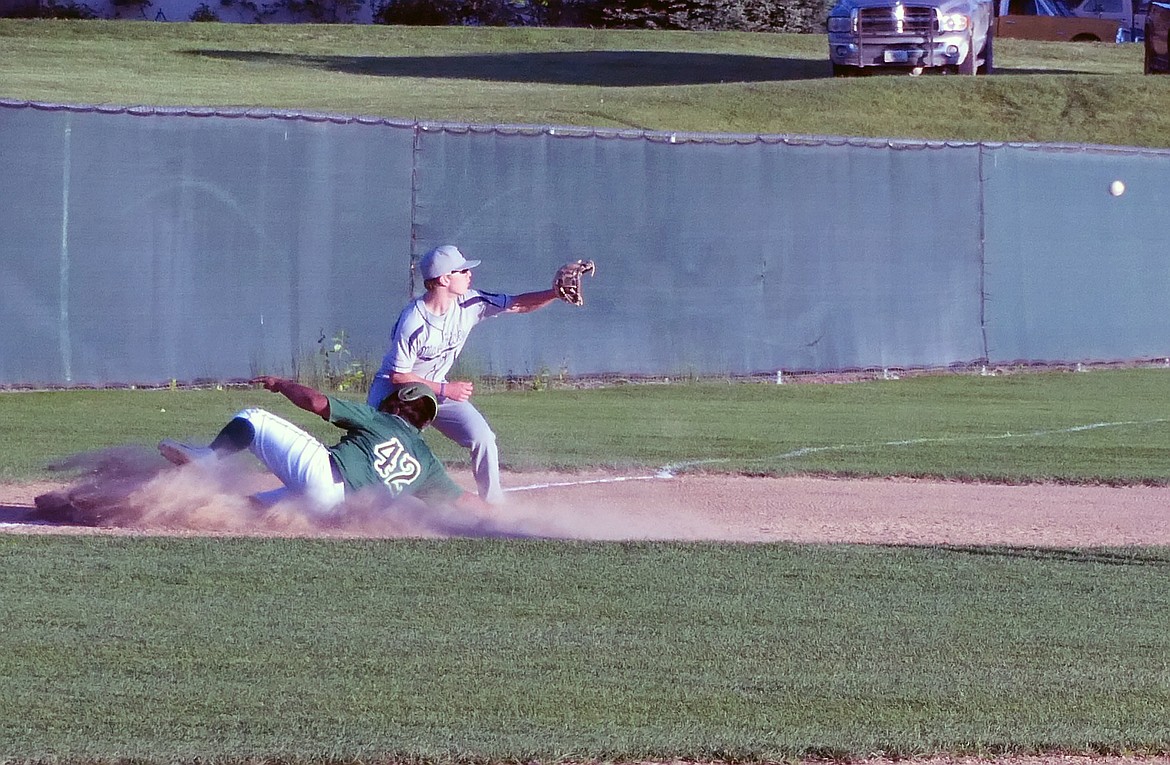 Mission Valley Mariners Jesse Littleboy slides safely onto third base in a game verses the Missoula Mavericks on Monday, July 13. (Whitney England/Lake County Leader)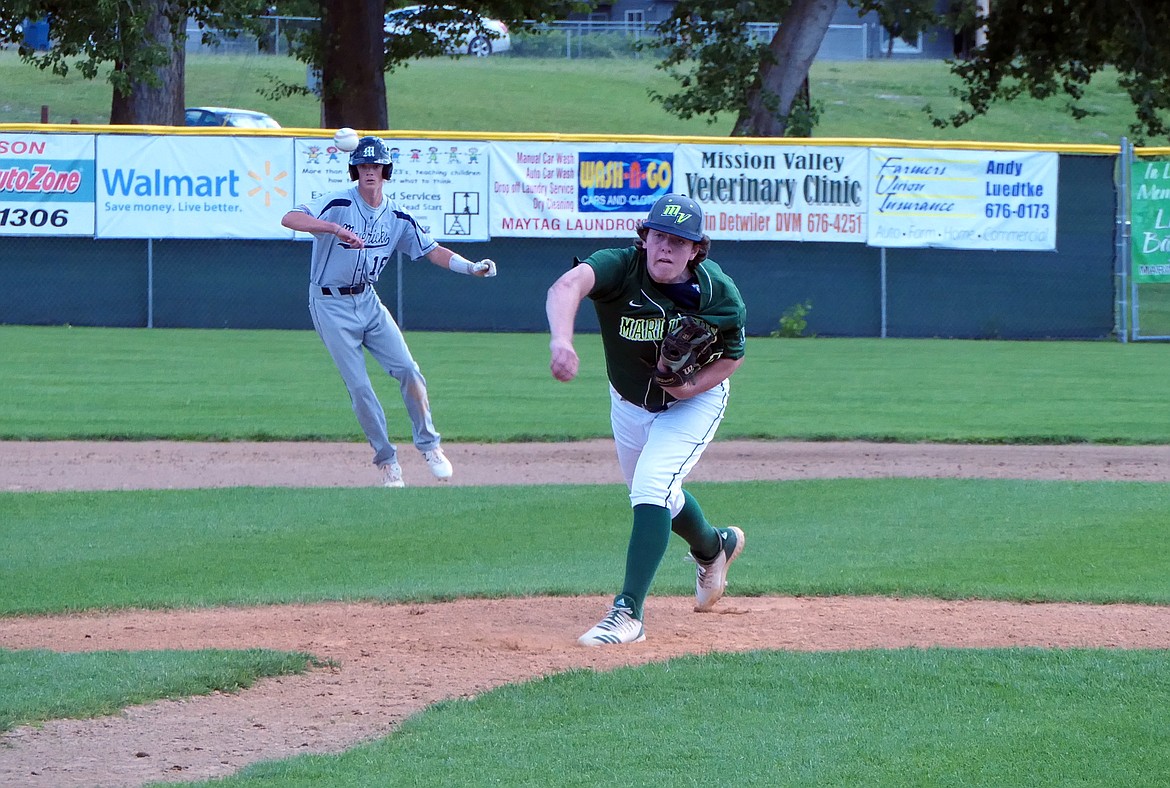 Mission Valley Mariners pitcher Dylan Davis throws a pitch verses the Missoula Mavericks on Monday, July 13. (Whitney England/Lake County Leader)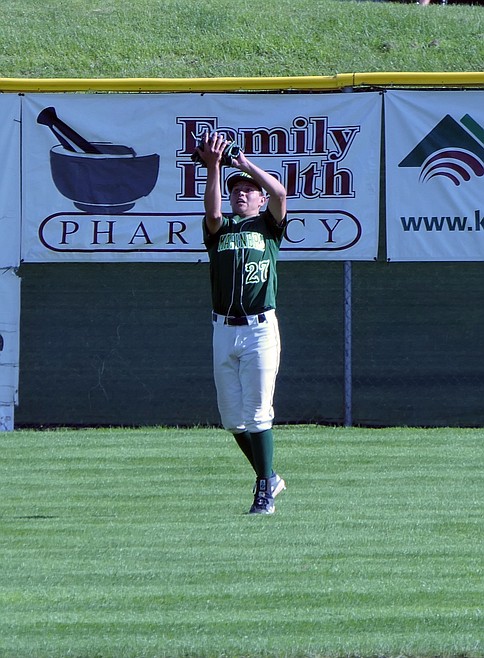 Mission Valley Mariners James Bennett catches a fly ball in a game verses the Missoula Mavericks on Monday, July 13. (Whitney England/Lake County Leader)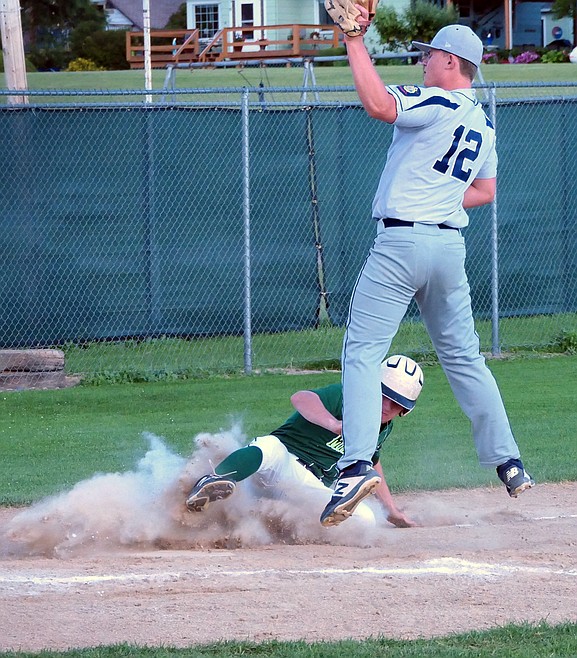 Mission Valley Mariners Eric Dolence slides home for a run in a game verses the Missoula Mavericks on Monday, July 13. (Whitney England/Lake County Leader)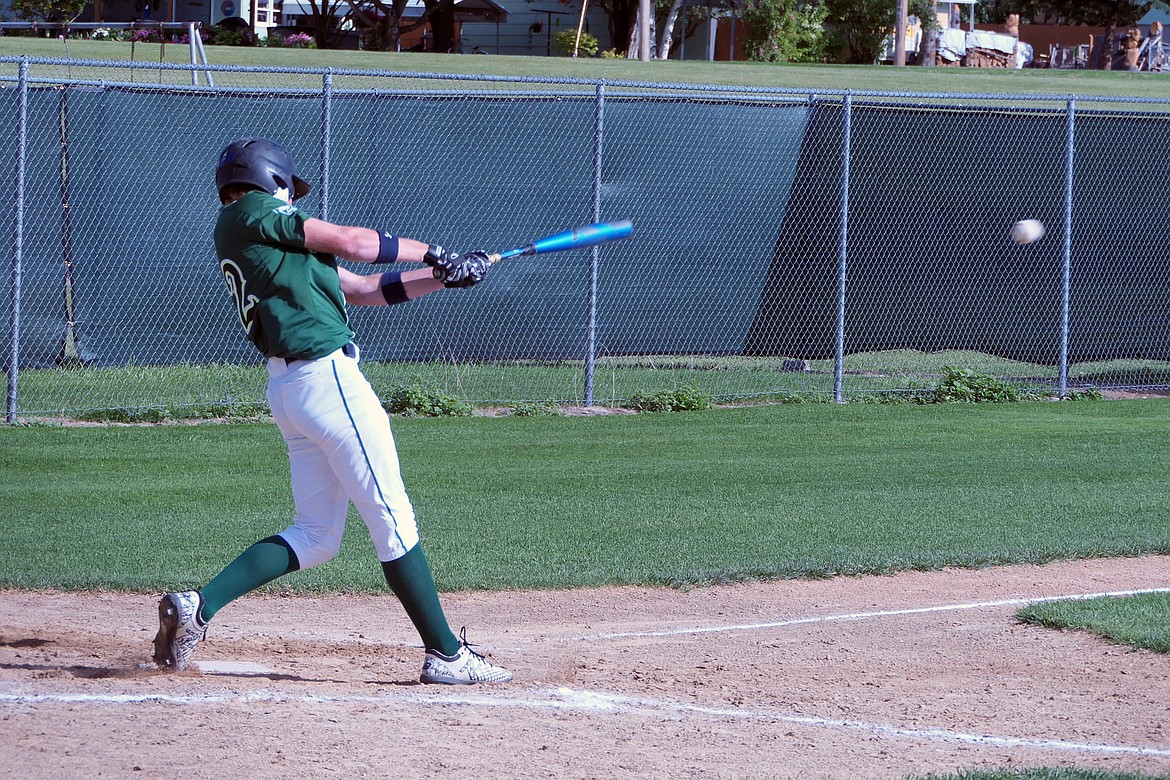 Mission Valley Mariners Dawson Dumont gets a ground hit verses the Missoula Mavericks on Monday, July 13. (Whitney England/Lake County Leader)
Previous
Next
by
Whitney England
Daily Inter Lake
|
July 16, 2020 11:29 AM
In a doubleheader on Monday, the Mission Valley Mariners gained two conference wins against the Missoula Mavericks.
The first game of the night was a close, hard-fought battle in which the Mariners took a narrow 5-4 victory over the Mavs. After Missoula took a 2-0 lead in the second inning, the Mariners came back to tie it up in the bottom of the third after Mariners' Espn Fisher and Trevor Lake each hit an RBI to send Keyan Dalby and Dawson Dumont home, respectively.
The Mariners piled on three more runs in the next inning to pull ahead 5-2. Mission Valley suffered a couple of critical errors in the top of the seventh, allowing the Mavs to close in on the lead. The Mariners were able to hold them off to take the win.
In the second game, the Mariners got off to a quick 8-0 lead in the first inning. Dumont led off the game with a ground hit for the Mariners, followed by hits from Xavier Fisher and Eric Dolence. With the bases loaded, the Mavericks pitcher Ethan Parker threw a wild pitch allowing Dumont to score easily. The Mariners would then score three more times off out of control pitches.
Dumont then drove in three runs on his next time up to bat with a long hit toward centerfield. Xavier Fisher recorded one RBI as well following Dumont to bring the score up to 8-0 before the end of the first inning.
Although the Mariners allowed the Mavs to score in the second and third innings, they were able to turn their early lead into a good result, beating Missoula 11-5.
Dumont led the team in the game with three runs, three hits and four RBIs.
MISSOULA MAVS A (4) AT MISSION VALLEY MARINERS A (5)
MISSOULA MAVS A 020 000 2 -- 4
MISSION VALLEY MARINERS A 002 300 x -- 5
MISSOULA MAVS A (5) AT MISSION VALLEY MARINERS A (13)
MISSOULA MAVS A 023 000 -- 5
MISSION VALLEY MARINERS A 803 02x -- 13
---