River Rock Mercantile offers a new twist to an old downtown business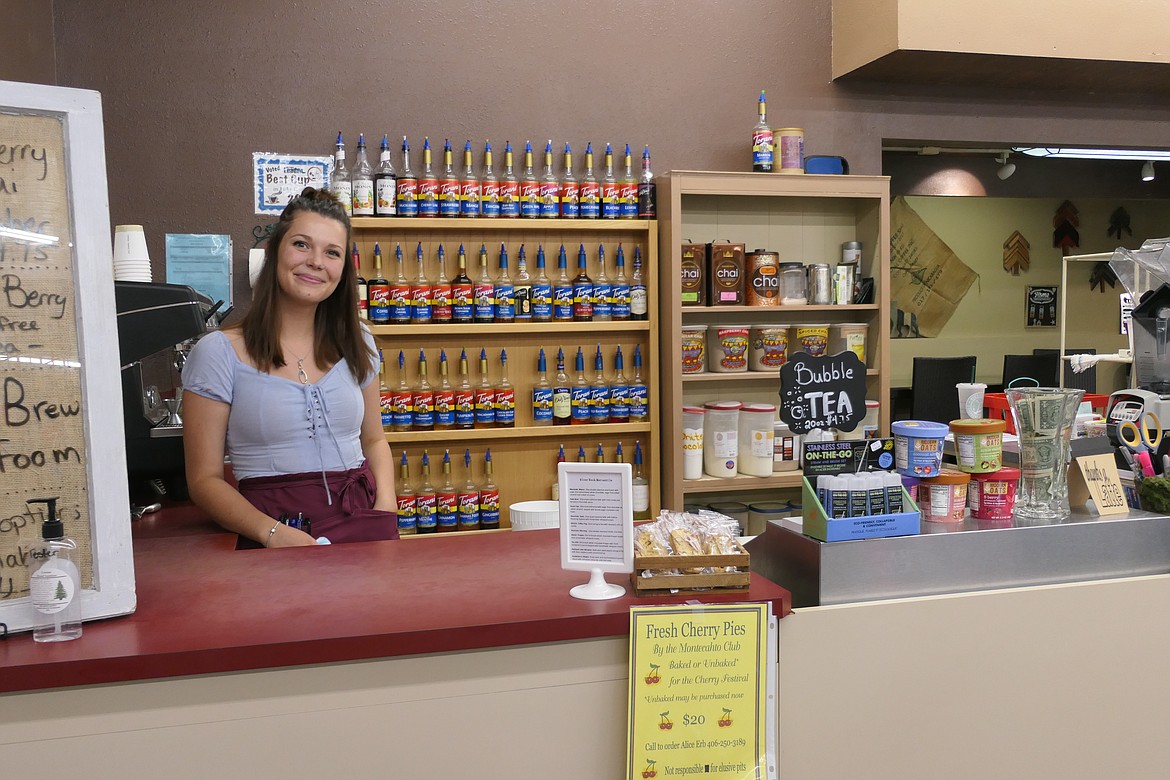 Megan Comings wanted to keep the social coffee and shopping atmosphere as the new owner of River Rock Mercantile, the old Hallmark store. (Carolyn Hidy/Lake County Leader)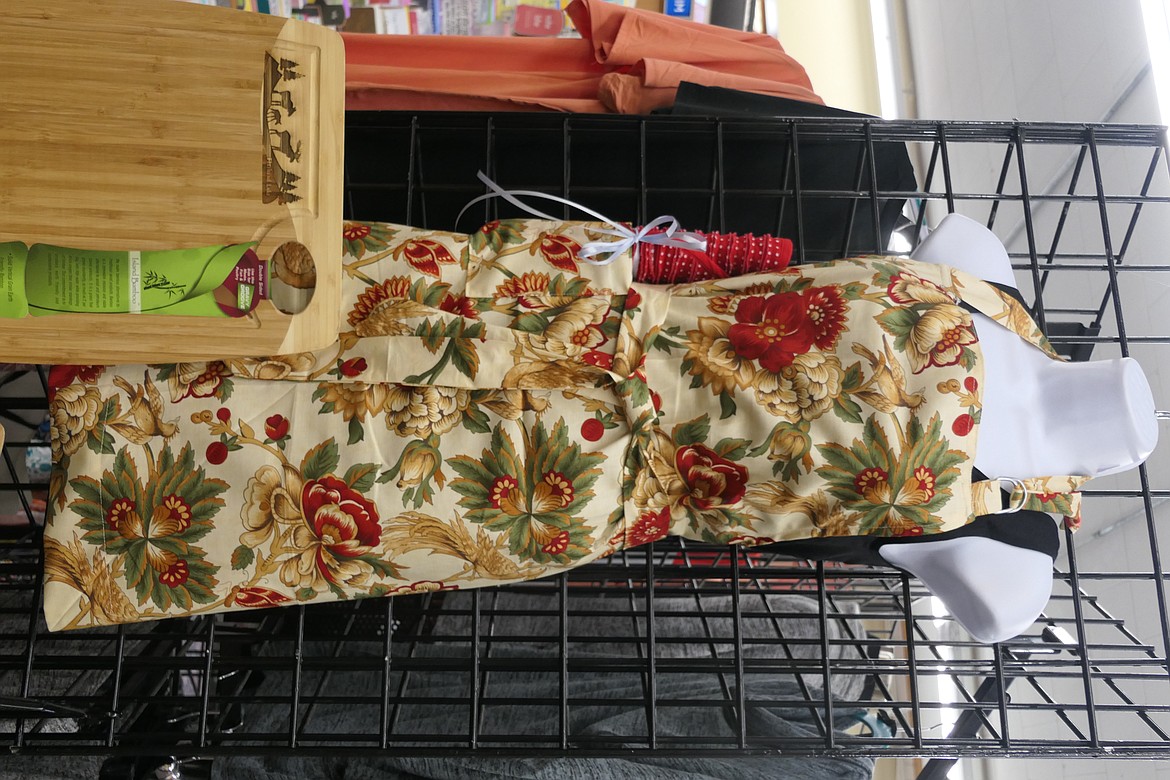 River Rock Mercantile includes gifts made by local artisans, including aprons and potholders, pine needle basketry, etched glasses, and children's clothing.
Previous
Next
by
Carolyn Hidy
Lake County Leader
|
July 30, 2020 8:59 AM
"But first coffee," says the motto on the new River Rock Mercantile logo being developed.
River Rock Mercantile offers everything its customers had been happy to find at the old Hallmark Store in downtown Polson. Friendly atmosphere, cards, gifts, fresh fashions, fun Montana mementos. And of course, their famous coffee bar, where friends have gathered for decades to catch up with the latest and enjoy ridiculously tasty latte creations and treats.
Megan Comings first worked with Marilyn Frame at the Hallmark Store when she was 19. Returning to the area a few years later with a new family, she started helping out at the store again. The clients were old friends, and the business suited her.
"I woke up in the morning and I didn't dread going to work," Megan says. So when Marilyn and her partners decided to retire, "I couldn't let it go."
The transition of business ownership in June was "seamless," says Megan, as she and her new employees had all trained with Marilyn, who is still available any time Megan has questions. The pandemic added some unexpected twists, such as having long waits for new inventory orders to arrive, but shelves are filling, and others are ready and waiting for new merchandise.
Megan and her business partner/mother, Bridget Westrup, will bring their own ideas, and some local artisans, to the new business even as they maintain much of the same cheery atmosphere and gift lines. The card line is being transitioned from commercial stock to handmade creations by Joyce Kackmann. Other local offerings include pine needle baskets and wall hangings by Glorified Pines, children's clothing by C.C. Handmade and Montana-themed keychains and etched glasses by Flathead Lake Girls. A bright array of aprons, quilts, and potholders are made by Megan's grandmother, Julane Matejovsky, nicknamed by Megan, "The Sewing Fairy." They will continue to carry Simply Noelle and Charlie Paige clothing, and offer Montana-themed t-shirts, and even a candy shop.
Megan's joy at running the store bubbles through her every word as she fusses over and perfects each display. "I wouldn't do it if I didn't love it," she says. "It's just fun."
It is fun for the kids in her life too, her own as well as those of her employees. "They love coming here," Megan says. The families have made a game out of the kids helping out for a piece of candy, and they can work on homework in the back. Megan's grandma and her group of friends never missed a beat, showing up as regularly as ever for their coffee klatch several times a week. "It's a comforting, family place to be," says Megan.
The kids may have had some influence on a recent menu addition. Besides the "Signature Menu" of coffees and daily creations, now "Cub Cups" are available. "A treat for the kiddo in your life that always only orders the drink for only the whip cream! A small cup of just whip cream!"
River Rock Mercantile is open M-F 7:30 am to 6 pm, and Saturdays 9:30 am to 4 pm.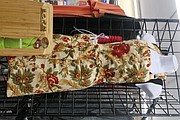 ---