Vinola Ellen Saunders-Squires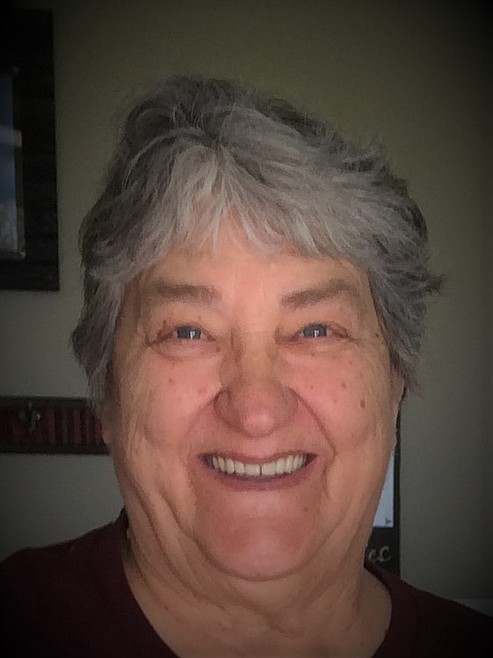 Vinola "Vi" passed away peacefully at home surrounded by her family on May 30, 2020. She was born on August 12, 1940 to Bill and Mary Saunders in St. Ignatius. She was the first girl born to a family that eventually included nine other siblings. She was a devoted sister that helped raise many of her younger siblings on their family farm.
This helped forge the hard worker and nurturing person that she became. She committed her life to helping and serving others, always thinking of herself last. She was the sole breadwinner and provided for her three children independently. Being a single mother was never easy, and she always did whatever was necessary to provide and care for her kids. Mom was always up for anything fun and her adventurous spirit was contagious.
Vi was an active member of the Church of Jesus Christ of Latter-Day Saints. Nothing was more important to her than her faith or her family.
She is survived by her daughter Sheila Cottom(Brad), son Bill Squires(Michelle), son in law Rick Taylor.
She was a proud grandma to Scott Taylor, Kristen, Kevin, and Karli Cottom, Shelby and Wyatt Squires, Aric, Jason, and Kirsten Taylor. She was affectionately known as "Gigi" to her great-grandchildren Paige and Carter Dahlman, Amanda Taylor, and Ethan Taylor.
Vi was a loving sister to Mel Saunders (Carol), Jane Saunders, Celia Fritz, Lorna West, Shirley Rasmussen (Dan), Carl Saunders(Debbie), and Billy Saunders (Debbie).
In addition to her parents, Vi was preceded in death by her brothers Cecil, Harvey, and Davey and her beloved daughter Theresa.
Mom wanted people to know that "she tried to live a good life". In our opinion, she did. We are so very proud of our loving mother's life and example. She will be greatly missed.
In accordance with her wishes, Vi will be laid to rest alongside her other family members at the Pleasant View Cemetery in St. Ignatius on June 5, 2020.
There will be a graveside service at 1 p.m. with a luncheon to follow. All that knew and loved her are very welcome to attend.
---