Anna Brueggeman Turney, 71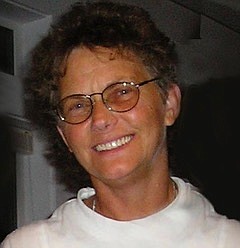 Anna Brueggeman Turney, 71, of Deer Park, Washington passed away on May 26, 2020 at Avalon Care Center in Spokane. She was born in Polson on June 2, 1948.
Anna was a member of the Traditional Roman Catholic Church and had strong religious and political beliefs. Anna was a kind soul and was always willing to help others. She was also a strong willed person regarding her beliefs. She was a wonderful cook and loved to garden, especially growing raspberries and blackberries. Anna will always be loved and remembered for her strong faith in God and her special love for her daughter and grandchildren.
Anna is preceded in death by her parents Melanie Martin and Arthur Brueggeman, and brothers Dan, Leo and Paul Brueggeman.
Anna is survived by her daughter Michelle Burland and grandchildren Nelson Burland and Aiden Renner, of Deer Park, WA, brothers Mike (Jackie) Brueggeman of Florence, AZ, Duaine (Wendy) Collins of Polson, MT, Mike (Linda) Martin of Colonial Heights, VA, Art Brueggeman of Pablo, MT, and sisters Melanie Buckless of Polson, MT, Margaret Arneson of Polson, MT, Donna (Jackie) Collins of Deer Park, Wa, Jule Kenmille of Elmo, MT and Mary Goudette of Missoula, MT.
Funeral services were held at Mount St Michael Traditional Roman Catholic Church in Spokane, Washington on June 3, 2020.
---