Local Polson author releases new book
by
Whitney England
Daily Inter Lake
|
June 18, 2020 10:55 AM
A new novel recently written and self-published by local author Maggie Plummer is the second book in her semiautobiographical four-book Jessie Morgan series.
The book, titled "Webs in the Mist," captures the main character Jessie Morgan as she arrives in San Francisco in the early 1970s. Jessie Morgan cannot wait to start her new life in the global mecca for hippies and meets several quirky characters along the way.
According to Plummer, the main character is basically a fictional version of herself in the '70s and the events that occur in the book are loosely based on real happenings in her earlier years. However there are many elements that are made up or exaggerated. She also created composite characters and tweaked the timeline in order to form what she believes makes a better novel.
"The basic framework is based on what really happened, but within that there's a lot of embellishment and wishful thinking," Plummer said. "In a novel, I feel like in order to keep a reader's attention it has to be very tense and kind of compressed compared to reality."
Plummer said she thinks that for a lot of writers their own life experiences influence the stories they tell, but the Jessie Morgan series is actually meant to be based off of her own life.
In the first book, "Bell-Bottom Gypsy," the main character leaves Detroit, and quits college to hit the road. She travels from Kentucky to Key West to Montana with the desire to experience everything. The second book picks up after those travels and depicts her life settling into San Francisco.
One concept Plummer enjoys about the series is that it is set in the 1970s, making it somewhat historical but still contemporary.
"It's about history in the sense of the general flavor of the era, that was a uniquely free wheeling sort of a flavor, but it's not really based on historical events," Plummer said.
Both books feature ties to Montana and the Flathead Lake.
In her latest book, Plummer tells the story of Jessie Morgan traveling to Montana as a vacation to get out of the Bay Area's summer fog. She depicts her main character backpacking through Glacier, staying at a family cabin on Flathead Lake and visiting Polson and Darby. Plummer and also many of her readers enjoy reminiscing about Montana in the 70s.
"It was quite a bit wilder back then," Plummer recalled.
Plummer only began writing novels in recent years, she spent nearly two thirds of her working career as a journalist after attaining her bachelor's in journalism in her 30s. Although Plummer said she always had the desire to become a novelist, she was not able to dive into it until retirement. After working at a computer all day writing articles, she had no desire to come home from work and dive into novels.
"It always seemed hard to switch gears into fiction because it's such a different pursuit," Plummer said.
Although a different style, Plummer believes her background in journalism gives her good experience in writing, designing book covers and general print publishing techniques.
Due to COVID-19 Plummer will not hold a book signing, but the new book is now available to purchase on Amazon and also at the Super 1 in Polson.
Reporter Whitney England may be reached at 758-4419 or wengland@dailyinterlake.com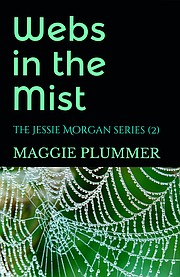 ---