Mariners lose a pair of doubleheaders, drop one in Libby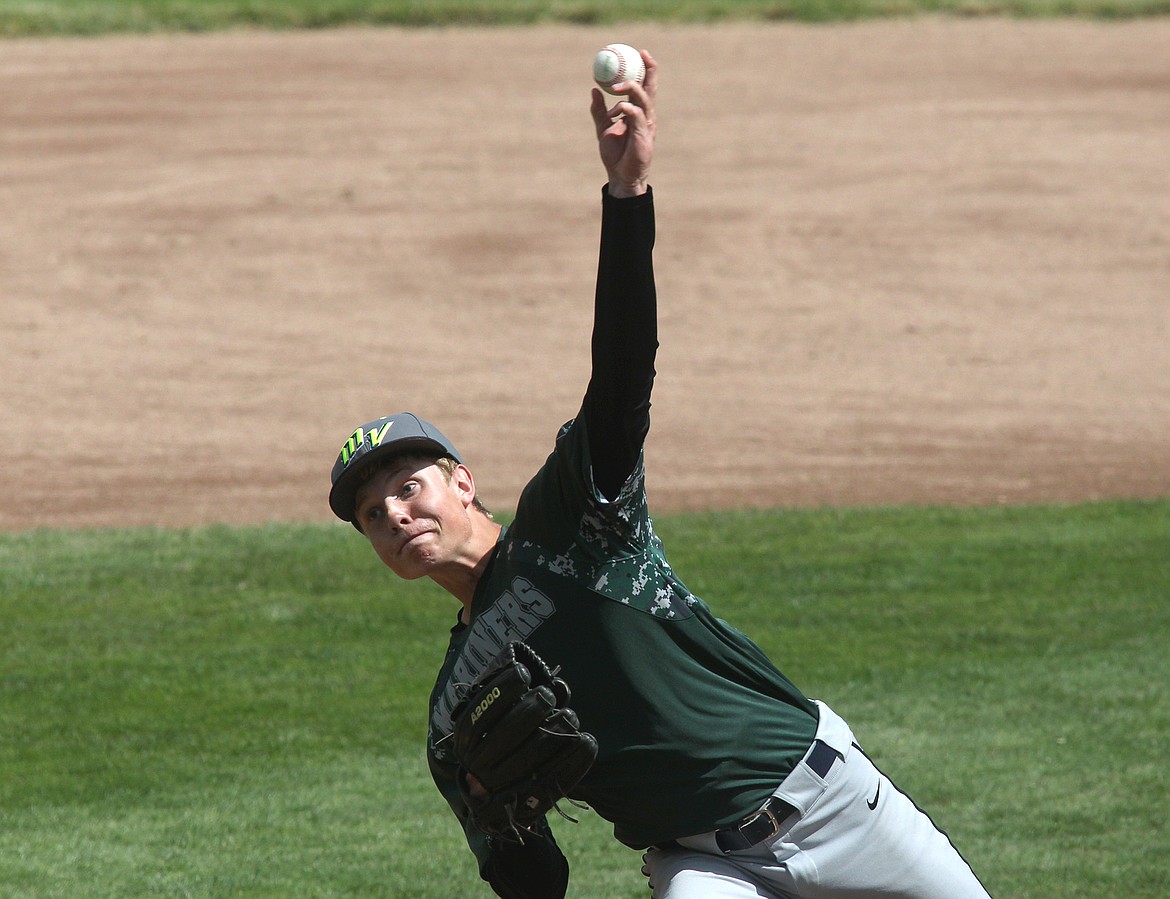 Starting pitcher Dawson Dumont delivers the 1-0 pitch for a strike bottom of first inning vs. Loggers Sunday, June 14, 2020. Loggers over Mariners 12-1. (Paul Sievers/The Western News)
by
Lake County Leader
|
June 18, 2020 10:54 AM
Last week the Mission Valley Mariners A squad dropped a pair of conference doubleheaders to both the Bitterroot Red Sox (10-7, 10-9) and the Bitterroot Bucs (3-1, 7-4) on the road in Hamilton and Florence respectively on June 10.
Then the team traveled to Libby and lost a non-conference game to the Loggers 12-1 on Sunday.
In the top of the fifth inning, Mariners' Espn Fisher batted in runner Ethan McCauley for Mission Valley's lone score in the game against Libby.
Next week the Mariners head to Libby again to compete in the Libby Big Bucks tournament which runs Friday, June 19 to Sunday, June 21.
---