Showboat Cinema gets extension on remodel grant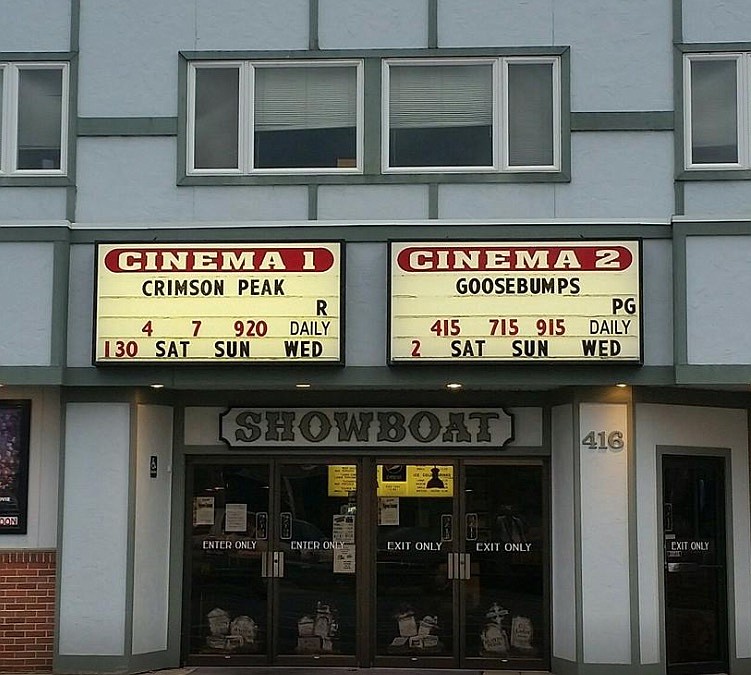 Showboat Cinema in downtown Polson. (Polson Chamber photo)
by
Matt Baldwin
Daily Inter Lake
|
June 18, 2020 10:54 AM
The Showboat Cinema expansion and remodel project in downtown Polson is on the final stretch.
Polson Theatres owner Becky Dupuis told the Polson City Commission on June 15 that she expects to open the first half of the theater in early July, with the project fully completed by the end of August.
That timeline, however, doesn't quite meet the requirements of a $160,000 grant the city awarded to the theater for exterior improvements. The initial Polson Redevelopment Agency/Tax Increment Financing District grant was agreed upon in August of 2018, with a two-year expiration date. The City Commission on June 15 agreed to extend that grant period for an additional six months to allow the project to wrap up.
"They're hard at work at finishing their project," city planner Kyle Roberts told the commission. He noted that grants are paid to applicants on a reimbursement basis after the project is completed.
In a letter requesting the extension, Dupuis said they are looking forward to "re-joining the businesses on Main Street as we all recover from the economic effects of Covid 19."
Commissioner Jan Howlett praised the remodel as a good addition to downtown.
"It looks so nice and just makes Main Street shine," she added.
The final build-out of new Showboat Stadium 6 will include six auditoriums.
---