CSKT tests nearly 2,500 for COVID-19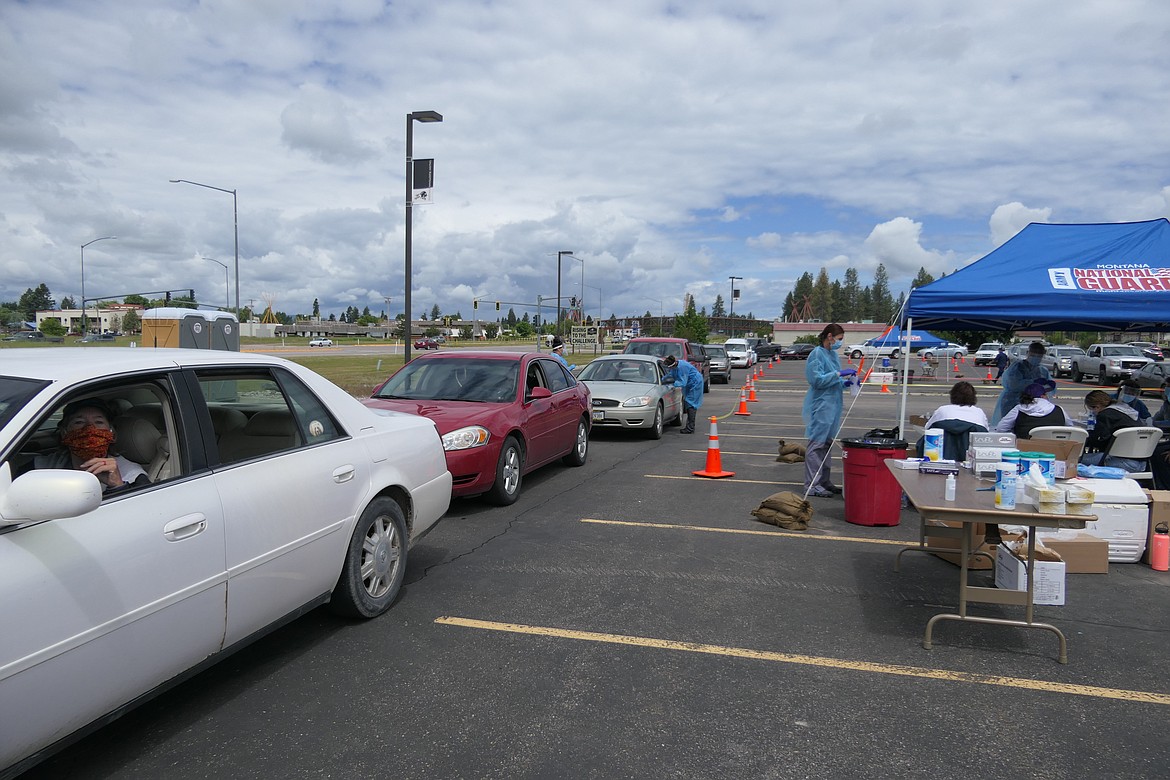 Over 1,000 people visited the free COVID-19 testing event June 17 at SKC in Pablo. An efficient logistics team ensured folks were able to remain safely distanced from each other in their vehicles while health care professionals screened them for symptoms and took a nasal swab for lab testing.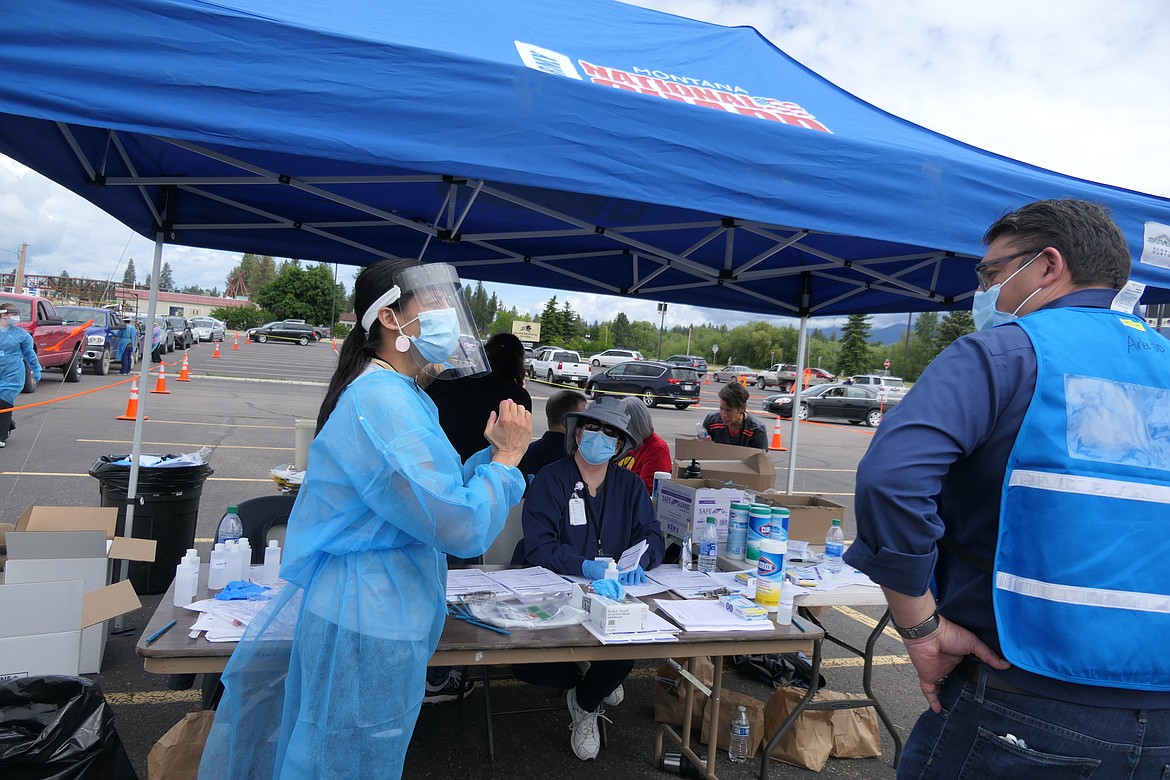 The fight against COVID-19 across Montana includes coordination between local and tribal health care agencies, state government, and the National Guard.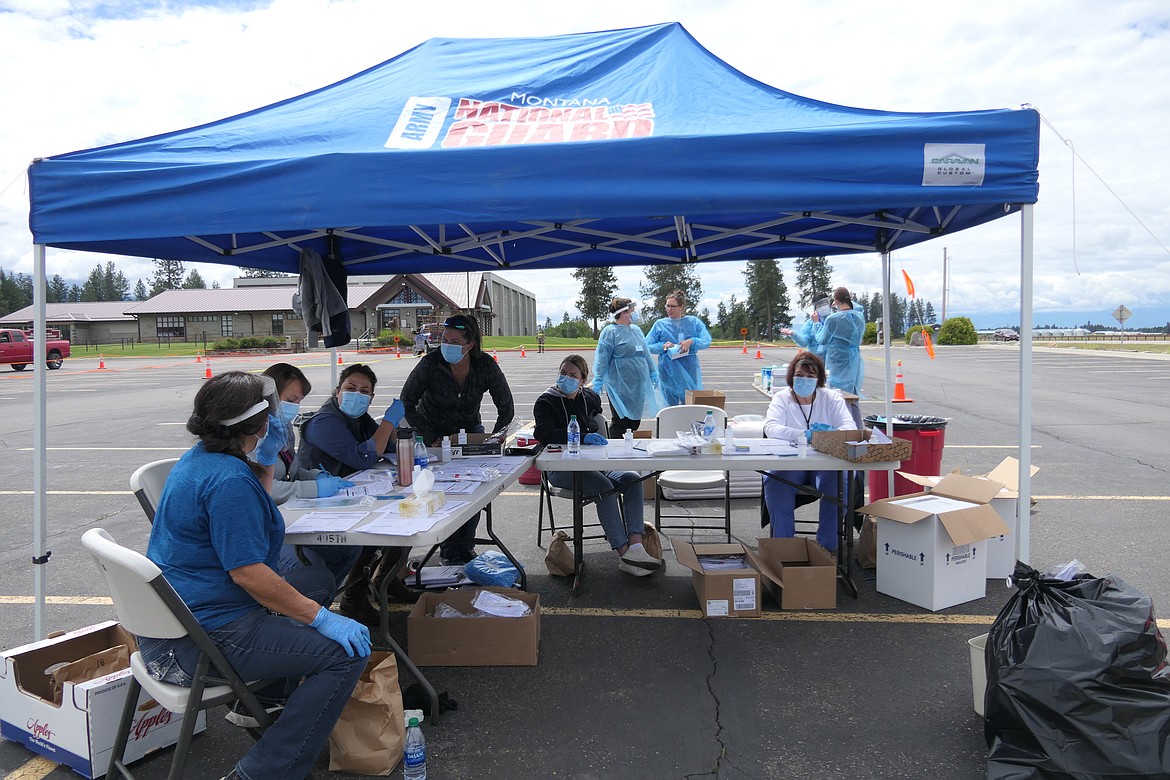 The fight against COVID-19 across Montana includes coordination between local and tribal health care agencies, state government, and the National Guard.
Previous
Next
by
Carolyn Hidy
Lake County Leader
|
June 25, 2020 12:36 PM
As part of a cooperative goal of eventually reaching 60,000 COVID-19 tests per month across Montana, the Unified Command Center between CSKT and Lake County sponsored four free testing events last week. Governor Steve Bullock paid the Pablo/SKC site a visit, emphasizing statewide partnerships among tribal governments, tribal and local health offices, Indian Health Services, the Montana Department of Public Health and Human Services, and the Montana National Guard in an ongoing effort to make testing affordable and accessible.
Residents showed they are taking the pandemic health concerns seriously, as they began lining up for the drive-through service long before the test sites opened. Montana National Guard assisted traffic flow, directing two lines of steady traffic. Patient patients wound through a course where health care workers from across the county screened individuals and families for any COVID-like symptoms such as fever, cough, loss of taste and smell, and achiness. Nurses then performed a nasal swab on each person, and samples were collected along with contact information.
Similar "snapshot" testing events have been held by each Native American tribe, high tourist traffic areas, long-term care and assisted living facilities, and other communities across the state.
The intent is "to test asymptomatic individuals and identify an early warning system to understand how the virus is impacting the state," according to a press release from the governor's office.
The four Lake County sites tested 475 people June 17 in Arlee; 1,013 at SKC in Pablo June 18; 532 in Polson June 19, and 466 in Elmo June 20, according to Lake County Public Health (LCPH). As of press time, LCPH had no positive test results reported from these events, said Leigh Estvold of LCPH.
Tammy Matt of CSKT Tribal Health reports one positive case from the Elmo event. This person exhibited symptoms of the disease and therefore received a "rapid test." Their close contacts have been notified and quarantined. Forty other people with symptoms tested negative during the four days. Full results from asymptomatic tests will be available next week.
LCPH reports three current COVID-19 cases in Lake County. None are hospitalized at this time. When public health receives a positive COVID-19 case report, "Public health nurses work diligently to conduct a contact tracing interview. If you are named as a close contact to a positive case, you will be called and given information as to how to proceed.
Tammy Matt of CSKT Tribal Health says UCC is looking to bring testing to Hot Springs and St. Ignatius, as well as discussing how to sustain the testing efforts over time.
Upcoming community testing events can be found at this link: https://covid19.mt.gov/Montanas-Testing-Information.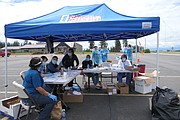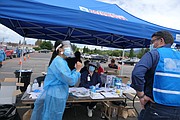 ---