Linda L. Barber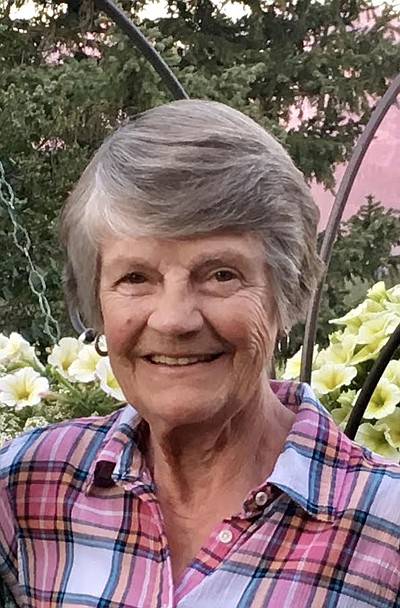 Linda Lorraine Barber, 79, passed away peacefully June 5, 2020 in Anchorage, Alaska.
Linda was born June 11, 1940 in Polson, Montana to Clarice and Lloyd McAllister. As the oldest of six children raised on a ranch, her upbringing shaped her to be tough, adventurous, nurturing and resilient.
Linda was a lifelong mother at heart, attended the University of Montana, was a caring teacher, and had a 28-year career with the Social Security Administration.
She married Arnold "Rusty" McConnell in 1955 and raised her first four children with him. When Rusty passed unexpectedly in 1972 Linda's strength and dedication to her children saw her through.
In 1976 she married Richard "Dick" Barber and they moved to Venetie, Alaska in 1977. She raised her two youngest children
with Dick and retired to Kasilof, Alaska where she embraced her love for the outdoors, family and friends.
Linda enjoyed adventuring and making things with her own two hands. You could often find her camping, fishing, sewing, cooking, and crafting. What she loved most was spending time with her family and dear friends, never missing an opportunity to feed people or stir up some fun.
Linda was preceded in death by her husband Rusty McConnell, her husband
Dick Barber; her parents Clarice and Lloyd McAllister; brothers Vic, Danny and Chip McAllister; her son-in-law and daughter-in-law Glenn West and Elsie McConnell; her niece and nephew Crystal McAllister and Ty McKay; and her great-niece
Liberty Ann Niemeyer.
Linda is survived by her children Deb West, Mike McConnell, Barb (Art) Caballero, Mitch (June) McConnell, Brandi Barber, & Megan Palagyi; sisters Sharon (Bruce) Simpson, Cindy McAllister-St. Clair; 11 grandchildren, 11 great-grandchildren, one great-great grandchild and many nieces and nephews.
Some of Linda's ashes will be taken to the Kasilof River and later she will be laid to rest at the cemetery in Polson, Montana with her family.
Please visit http://linda-lorraine-barber.lastingmemories.com for photos and more information.
The family of Linda Barber wishes to thank Iluminada's Assisted Living Home II, Care Coordinators of Alaska and Providence Hospice.
---