'Butch' Laurence Ray Mikesell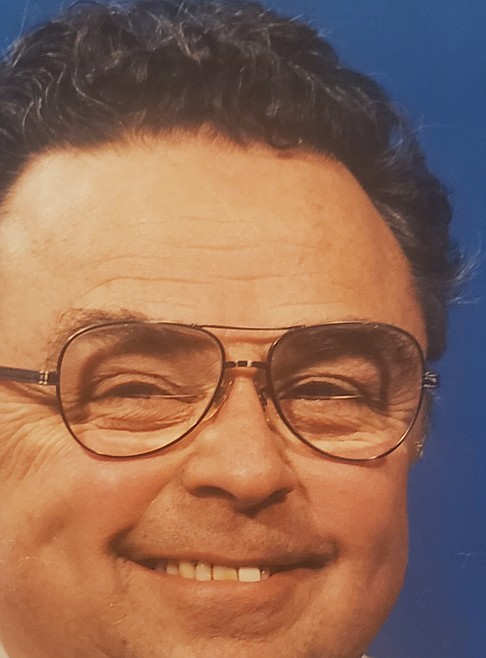 Dad, "Butch" Laurence Ray Mikesell, on New Year's Eve, moved on to a bigger and better thing.
Butch had friends from Senators to the down and out. He had a spiritualistic soul, worked hard, gave to his country, his family and was the storytelling. He described his logging days of trails straight down the mountain that split, collapsed and gaped from loose mud, rocks, snow and ice; a packed lunch box beside him and a thermos of steaming black coffee, all this to support the family. Butch served his country as a sailorman, assigned to submarine duty. In the 1970's he work the Alaska pipeline and other jobs.
He was proud of young – now old – boys, and he taught them many things about life. He taught them everything he knew and some that he did not know. His dream for adventure brought many a piece of machinery to treasure, and he shared his love of mechanics with his children.
Dad told us of strange lights in the sky, yellows, blues and red, that moved in unknown quantum physics, he spoke of large creeping hairy giants that he photographed and heard screaming in the night. He animated and punctuated with body language followed up with sketches. Some would listen intently, others sniggered and enjoyed the entertainment, some believed.
Dad loved his daughters, his daughter in-laws, his granddaughters and was so proud of them. His original old fashioned belief of "a woman's place" was crushed by his strong and liberated daughters. He supported them, encouraged them and loved them. He spoke highly of his daughters, his love and their accomplishments to anyone who would listen.
As a family we hunted, fished and camped. He has taught all of his family these joys and necessities. We honor him with family reunions in the mountains of Montana and hunting trips in the fall.
He was deeply spiritual and spent four years studying theology. He was an ordained minister and officiated the marriage many of his family and friends.
Dad ( b.01/19/1940-Kalispell) is preceded in death by parents Raymond Henry Mikesell and Mary Elizebeth Norquay. He is survived by his best friend and partner, Gloria Schram; brothers, Richard (Karen) Mikesell and Louis (Patti) Mikesell; children Rick Mikesell, Lyle (Kim) Mikesell, Bill (Mandi) Mikesell, Lorinda (Sten) Mikesell-Langsjoen, Teddi (Garlen) Mikesell-Halley,; extended children Natalie (Al) LeDue, Tony Mather; Grandkids Mike (Athena), Mikesell, Jesse Mikesell, Derrick (Kasey) Mikesell, JoJo Brown, Josh (Jessica) Mikesell, Sarah (Jerald) Stevens, Nichole (Pete) Faye, Alicia (Dave) Schultz, Kayla Mikesell, Levi Clatterbuck, Kimberlie Mikesell, Kalob Ledford, Micheal Ledford, MaKayla Ledford, Micheal Halley, Nick (Kandi) Ashley, Shay Ashley, Aaron (Miranda) Mather; numerous nieces, nephews and great grandkids and tons of friends. Special thanks to Ronan VFW our brothers in arms. We love and miss you dad! Celebration for Life June 21, 2020, Florence Cemetery, 1 p.m.
---