Polson principal Peter Hamilton resigns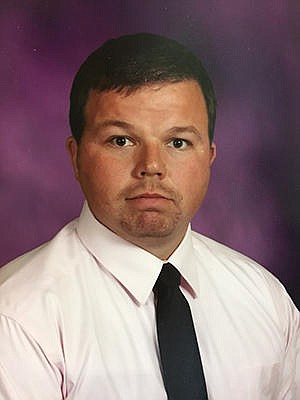 Peter Hamilton, Polson High School principal of two years, announced his resignation Monday. (Photo from PHS website)
by
WHITNEY ENGLAND
Lake County Leader
|
March 19, 2020 10:01 AM
After a two-year stint as Polson High School's principal, Peter Hamilton resigned and announced his decision Monday morning.
According to a post on Polson High School's Facebook page written by Hamilton, he is leaving to "pursue other opportunities in life." He said in the post that he still has three more months with the school, and is looking forward to supporting the students for the remainder of the year.
Phone calls and emails to Hamilton and Weltz for comment were not returned as of presstime.
Many comments on the post expressed sadness regarding Hamilton's departure and that he will be sorely missed.
"Mr. Hamilton, you have been nothing less than amazing to each one of the students at PHS. So lucky to have you for 2 years out of 4…" a comment read.
Another commenter said:
"So sad to hear this! You and your family will be missed…"
Hamilton started out as interim principal in fall of 2018 to fill the vacancy left by former principal Scott Wilson. After sifting through a pool of 18 candidates, Polson Superintendent Rex Weltz confirmed the district would officially hire Hamilton as principal for the 2019-20 school year.
"The students and parents are really happy with him," Weltz told the Leader in a previous article published March 28, 2019. "Peter wants to strengthen his relationship with people… The kids really respect him. He's putting in the effort."
Reporter Whitney England may be reached at 758-4419 or wengland@dailyinterlake.com
---