Levi Kazio Pruchnik, 5 Liam Bradly Pruchnik, 7 Matthew Alan Pruchnik, 49
|
March 26, 2020 10:24 AM
Levi Kazio Pruchnik, age 5, Liam Bradly Pruchnik, age 7, and Matthew Alan Pruchnik, age 49, all passed away at home in their sleep on March 13, 2020.
Levi, born on March 17, 2015, was a loving, snuggly and happy little boy. His favorite toys were magnetic tiles and he was good at building things. Levi was becoming a great reader and he loved preschool, especially the science experiments and games. He loved every color, was an incredible artist, and crafter known for employing such patience as to ensure each project turned out great. Levi also loved Caprese salad, ketchup and playing with dragons. He was loving and fun and because of this, everyone at preschool wanted to be in his group.
Liam, born Nov. 26, 2012, was a happy, sweet boy and loved to dance. He loved legos and was a master builder. He also loved cars and building Hot Wheels tracks. He was kind, compassionate and a great big brother who always watched out for Levi. Liam was also very generous and would gift his own toys to friends he knew loved them. Liam was funny and liked to make everyone laugh. He had just started wrestling for the first time and really enjoyed it. He was well liked by everyone in his class. Everyone felt comfortable with Liam as he was a nice kid to be around.
Together, Levi and Liam loved to build forts with pillows and blankets, jump on the trampoline, and get in the hot tub. Both boys loved dancing, cats and dogs, ice cream and pepperoni pizza. Their favorite vacation place was Legoland and going to the beach. They had so many friends that will miss them dearly.
Matthew, born Feb. 11, 1971, was a committed, involved and attentive father. His career led the Pruchnik family to Polson in 2014, where he was employed as the Chief Dam Safety Engineer at Energy Keeper Inc. If there is a lesson in this loss, it is one of compassion and love. Be kind to each other and reach out to one another in support whenever you can. There is too much pain and suffering on Earth. It's time we heal those wounds.
Matthew, Levi and Liam are survived by Shelem Pruchnik (wife and mother), Paul Pruchnik (father and grandfather), Kathy Ustie (mother and grandmother), Aaron Labruzza (brother and uncle), Maria Da Silva (grandmother), Rebeca, Rodrigo, Fabricio, Larisa Gonzalez (aunts and uncles), and Kolob, Gavin, Anika, and Harley (cousins).
Due to the COVID-19 restrictions on large gatherings, the memorial service will be delayed until a future time. The information will be published on Facebook.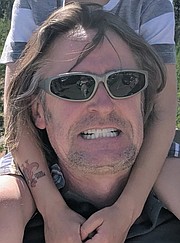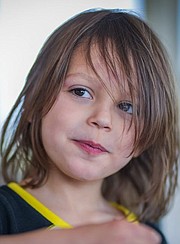 ---