Missing persons cases decline on Flathead Reservation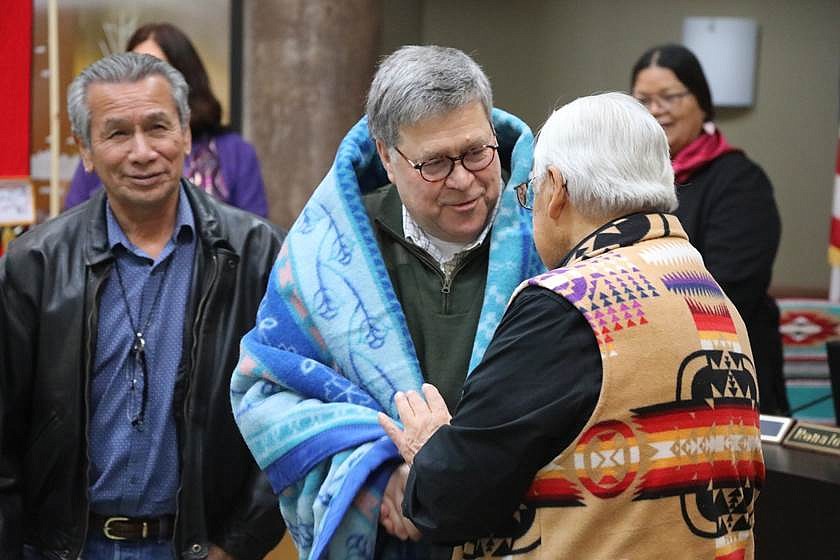 by
Scott Shindledecker
Daily Inter Lake
|
May 15, 2020 3:41 PM
Montana Department of Justice statistics indicate indigenous people are four times more likely to go missing as non-indigenous persons. That's just one element of a project the Montana Department of Justice unveiled May 5, which was also National Day of Awareness for Missing and Murdered Native Women.
The Department of Justice analyzed missing persons data from 2017-19 to develop statistics related to missing people of all races in Montana.
For indigenous persons, the number of missing on the Flathead Reservation dropped from 32 in 2017 to 21 in 2018 and 18 in 2019. But with Native Americans making up just 6% of Montana's population, they are much more likely to go missing than non-natives.
On the Blackfeet Reservation, the numbers rose dramatically, with five each in 2017-18 to 21 in 2019.
Chief Deputy Attorney General Jon Bennion made the virtual presentation to media members and he said the rise in numbers on some reservations may be due to better reported by Bureau of Indians Affairs.
Another part of the report showed most people reported missing are found. An overwhelming number of people who appear in the missing persons clearinghouse are ultimately found or the case is otherwise closed. Out of the 3,277 individuals entered in the system in the three-year period of this review, 97.7% of the individuals were found alive or dead.
The figures show relatively few missing persons are murdered and the vast majority of missing persons are juveniles under 18 who are reported missing on multiple occasions.
It is the first phase of a multi-phase project the Department is working on which state Attorney General Tim Fox hopes will help law enforcement agencies locate missing persons, inform policymakers to craft better solutions and help communities prevent people from going missing in the first place.
Bennion acknowledged the increased attention on missing indigenous people due to traditional media, social media and the ensuing study.
"To our knowledge, it's the most comprehensive missing persons inquiry done in the U.S.," Bennion said. "It confirms what we know, but also reveals new information.
For its analysis, the Department looked at 5,571 missing persons cases. Of those, 3,277, or 59%, were unique individuals, meaning a majority of the missing persons were repeat cases.
While some of the new information may not be all that surprising to some, it does detail the types of people who typically go missing.
For instance, the Department's statistical analysis show that nearly 81% of individuals who went missing in 2017-2019 were under the age of 18.
Also, there is no significant difference between the number of females and males who go missing. Among the entire missing persons population, females are slightly more likely to go missing most years. However, it is not a significant difference even among indigenous populations. In 2019, the number of missing males outnumbered females.
Another item from the report shows most missing person reports represent people who have gone missing more than once and nearly all of the repeats on the list are juveniles.
The Department's date also indicates a strong correlation between childhood trauma and children ages 0–17 who were reported missing.
While the idea has been perpetuated in some circles that many missing people end up as murder victims, just seven of those people who had autopsies performed were determined to be homicides.
Also, most autopsied missing persons were adult males. The number of autopsies conducted on people who had appeared in the missing persons clearinghouse was skewed heavily toward adults: 83% adult (35 of 42 autopsies). Males comprised 69% of those missing persons who had autopsies.
Nearly half of the deaths of those autopsied (19 of 42) were deemed accidental. Only 17% (7 of 42) were deemed homicides conclusively.
The Department of Justice got its data from the missing persons clearinghouse, records from the Department of Public Health and Human Services' Child and Family Services Division, autopsy reports from the state crime laboratory, and more.
The Department of Justice said it will use the information to determine the direction of the next phase, which may include, but would not be limited to, looking deeper into active cases from the past three years, education records, youth court records, as well as looking at how substance abuse, crime, and poverty may contribute to the issue.
---