SKC student earns PEO scholarship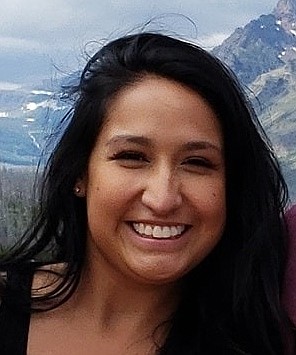 Salish Kootenai College student Katelyn Barcus was selected for the 2020-21 Jane Hammer Holmgren Scholarship. She was nominated by the P.E.O. Chapter CA of Polson.
The scholarship recognizes an outstanding Montana woman who is pursuing a degree in elementary education. It was established in 1996 and given in memory of Jane Hammer Holmgren, of Kalispell, who passed away after a long, difficult battle with cancer. Jane was only 39 years old with two young children and a promising life ahead of her.
A P.E.O. chapter may nominate a candidate who has completed at least two years of college and is pursuing a bachelor's degree, master's degree or post-graduate work in elementary education and upon completion will be working with students rather than administration.
Katelyn, who lives in Pablo, is a junior at the Salish Kootenai College. She plans to graduate in June, 2021 with a degree in elementary education. Katelyn maintains a 4.0 GPA and has been on the Dean's List in 2017, 2018 and 2019. She is an enrolled member of the Blackfeet Tribe.
Her application essay wrote of the importance to her students in having "meaningful role models who look like her and come from the same place." Katelyn believes "students flourish when they have solid systems of support at their schools."
She feels with humor and her ability to connect with students she will succeed with her goal of making a positive difference in her students' lives.
Chapter CA feels Katelyn is already contributing significantly to her community and serving as an excellent role model.
P.E.O. is an international organization which has supported and inspired women since it was organized in 1869 at Iowa Wesleyan College. In Montana there are 3,700 P.E.O.'s from 87 Chapters in 34 Montana communities. They are a significant part of the International Chapter made up of over 230,000 members and 5,989 chapters in the U.S. and Canada. Their motto is "Women helping women reach for the stars."
---