Maidens take a wild ride to state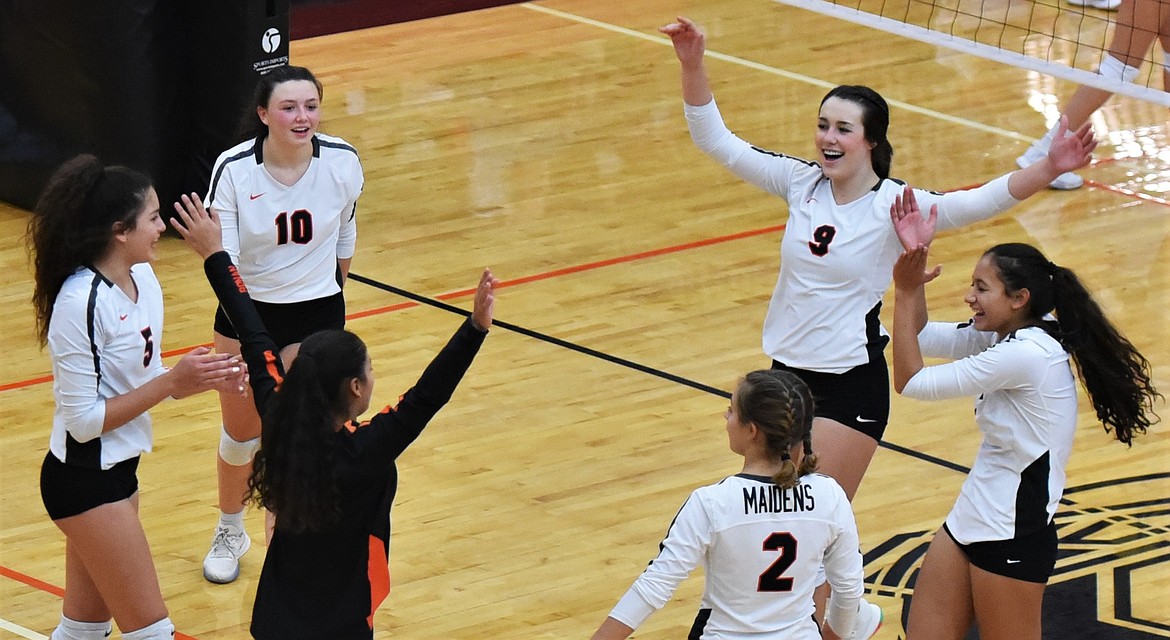 The Maidens celebrate after completing the sweep of Libby on Wednesday night. (Scot Heisel/Lake County Leader)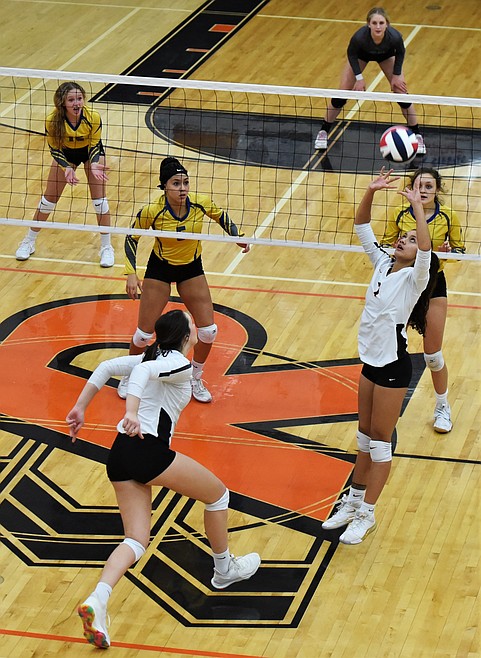 Leina Ulutoa sets up Madeline McCrea for a big shot against Libby on Wednesday night in Ronan. (Scot Heisel/Lake County Leader)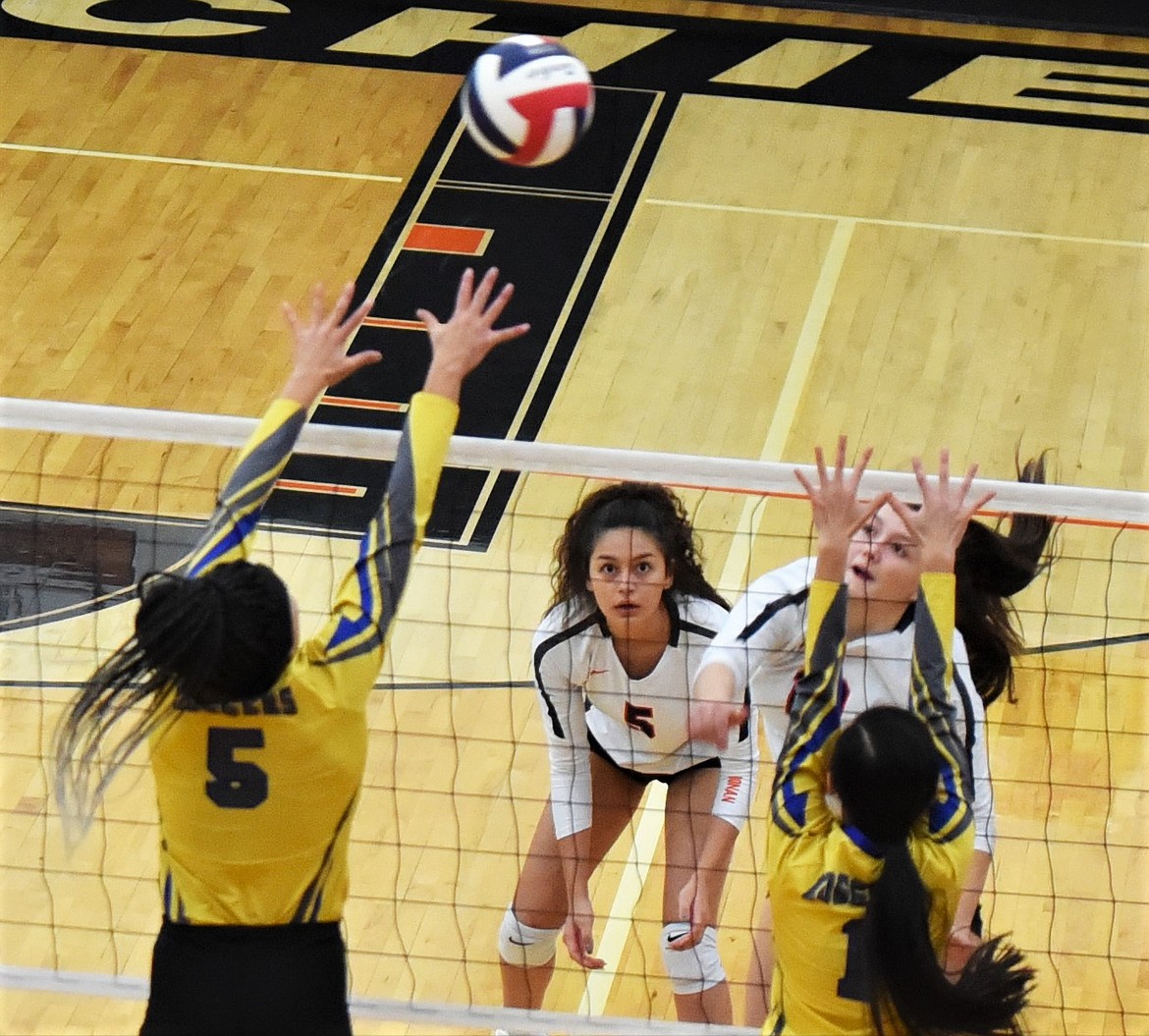 Ronan's LaReina Cordova keeps her eyes on the ball as teammate Rylie Lindquist fires a shot at Libby defenders. (Scot Heisel/Lake County Leader)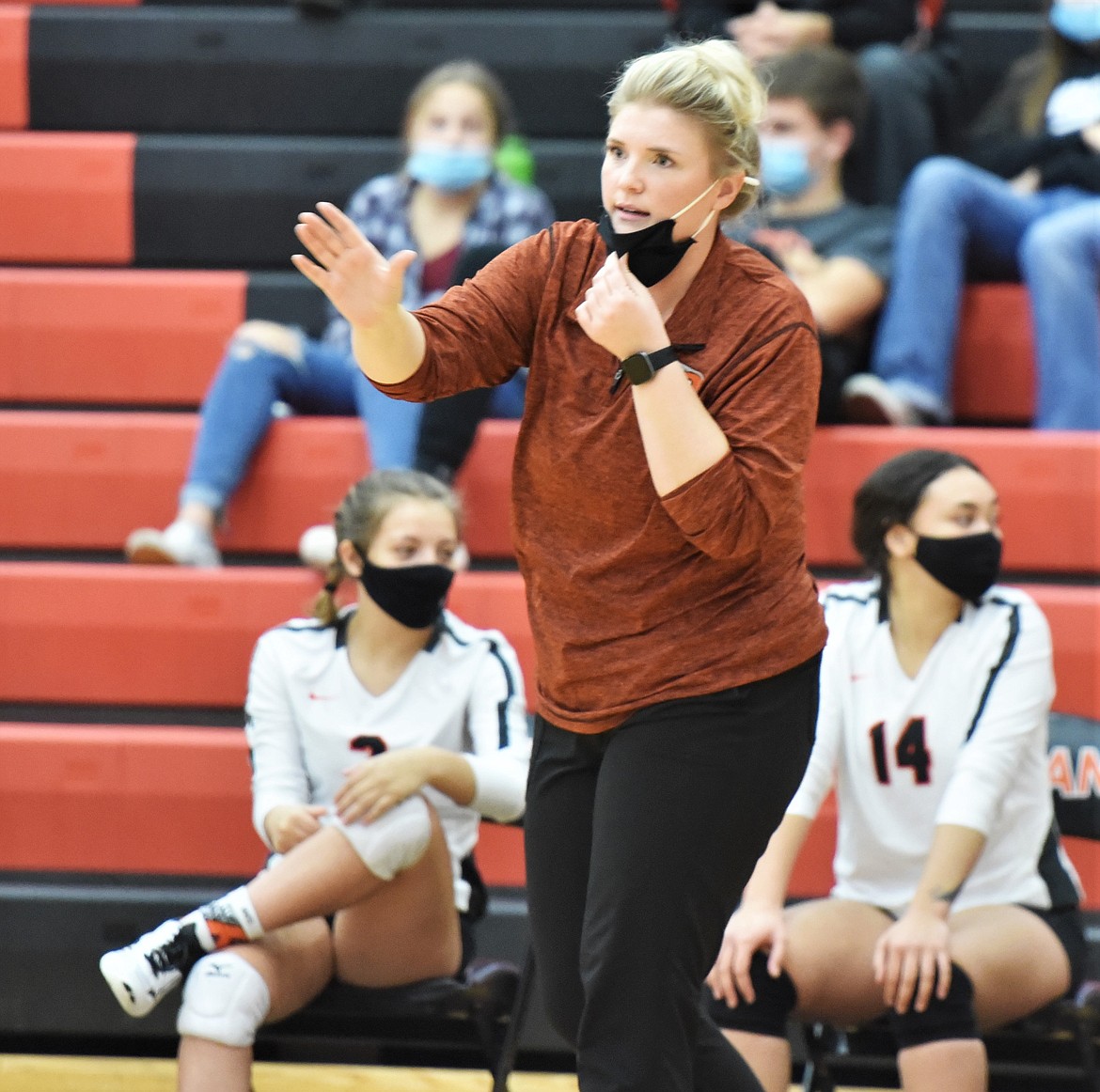 Lacey Phelan has guided her Maidens to the Western A Divisional Tournament in her first year as head coach. (Scot Heisel/Lake County Leader)
Previous
Next
by
SCOT HEISEL
Lake County Leader
|
November 9, 2020 12:25 PM
An unexpected home loss to Libby on Oct. 30, in straight sets, could have been a fatal blow to the Ronan volleyball season.
The loss dropped the Maidens from a potential No. 2-seed in the Western A divisional tournament (pending a coin flip tiebreaker with Polson) to a play-in team just hoping to stay alive.
Ronan turned the tables on the Lady Loggers the following Wednesday and reeled off a sweep of their own, winning an epic first set, 29-27, then putting the match away, 25-13, 25-14.
The weight of the evening's outcome was apparent from the get-go Wednesday night in Ronan. The first set included at least a half dozen ties, and neither team led by more than four points until an ace by junior Rylie Lindquist put the Maidens up 21-16.
The Lady Loggers closed the gap to two points, but Ronan pulled ahead to set point at 24-20. Back came Libby, with four straight points to tie it at 24-all. That was followed by ties at 25, 26 and 27. Senior Madeline McCrea then blasted a kill and followed with an ace to give Ronan a 29-27 win in the first set and a firm grip on momentum.
The second and third sets followed an identical script: Ronan building an early lead and holding Libby at arm's length before pulling away late. The Maidens took the second 25-13 and the third 25-14.
The Maidens claimed the No. 4 seed out of the Northwest District with the win and earned a road trip to Southwest District top seed Corvallis the following night for a first-round divisional match.
McCrea finished with 10 kills and six blocks for the Maidens, while sophomore Leina Ulutoa contributed 20 assists and five blocks. Lindquist led the team with a pair of aces and 17 digs. Junior LaReina Cordova had eight digs and four kills. Junior Olivia Clairmont chipped in six kills, five blocks and five digs in a well rounded performance.
First-year coach Lacey Phelan had a clear notion of what made the difference between the Friday loss and the Wednesday victory.
"Passing. Our serve receive was on, we were reading on defense. Last week our passes weren't there, so we couldn't get our sets and we couldn't get our hits. Tonight, serve receive was great and we blocked like crazy. (Libby) had a hard time getting anything over the net, and that makes our defense a lot easier."
And with the dramatic first set clearing the path to the win, she said it was important for the Maidens to battle through a tense set and gain some confidence in their abilities as a cohesive squad.
"I think that's the hardest part of volleyball, because it's such a game of momentum. The more you roll, the easier things seem to get. We've struggled with … we lose a few points and we start to dig a hole for ourselves in our minds. It's a mental game. They hung in there tonight, and I think it just proves to them that we are capable and able to do this."
Shocker in Corvallis
One night after pulling their season out of the fire with a win over Libby, the Maidens traveled to Corvallis for a first-round divisional match against the one-loss Blue Devils and came away with a three-set victory, 25-17, 25-22, 25-18.
The win propelled Ronan to a semifinal match against rival Polson and one win away from a state berth.
The Maidens got seven kills each from Madeline McCrea and Olivia Clairmont, and four each from LaReina Cordova and Rylie Lindquist. McCrea added five blocks and 10 digs. Lindquist had a team-high 20 of Ronan's 56 digs. Sophomore Leina Ulutoa contributed 21 assists and four digs.
Party in Frenchtown
One night after losing a heartbreaker at Polson, the Maidens visited Frenchtown on Saturday for a loser-out match and came away with a four-set win and the team's first trip to state in 18 years.
The Maidens won 24-26, 25-14, 25-20, 25-20.
Madeline McCrea led the team in kills (13), blocks (8.5) and aces (3). Ronan also got 20 digs from Rylie Lindquist and 33 assists from Leina Ulutoa.
Blue Devils' revenge
Back in Corvallis on Monday, Ronan fell in straight sets in a consolation game for the No. 3 and No. 4 seeds at state.
The Maidens will take on Billings Central in the first round of the state tournament at 4 p.m. Thursday. Corvallis faces Hardin at noon.
Ronan def. Corvallis 25-17, 25-22, 25-18
KILLS – R25 (Olivia Clairmont 7, MM 7, LaReina Cordova 4, Ry 4, Leina 3), C22 (Madeline Gilder 12). ACES – R4 (Reina, Hannah Rowe, MM, Liv), C9 (Hailey Anderson 3, Jenna Jordan 3). ASSISTS – R25 (Leina Ulutoa 21), C19 (Brooklyn Powell 19). BLOCKS – R11 (Madeline McCrea 5BS3BA, Adrianna Tutukivei 4BA, Liv 3BA, LaReina 1BA, Leina 1BA), C4 (Gabby Krueger 3). DIGS – R56 (Rylie Lindquist 20, Reina 11, MM 10, Margaret Cordova 6, Leina 4, Adri 3, Lexi Wirz 2), C48 (M.Gilder 14). (Th05Nov20gm4div)
Ronan def. Frenchtown 24-26, 25-14, 25-20, 25-20
KILLS – R33 (Madeline McCrea 12, LaReina Cordova , Olivia Clairmont , L.Ulutoa , Kiana King ), F33 (Demi Smith 9, Shelby Smith 9). ACES – R5 (M.McCrea 3, ), F4 (Madelyn Eggers 4). ASSISTS – R34 (Leina Ulutoa 34), F31 (Izzy Cahall 30). BLOCKS – R18 (M.McCrea 8.5), F13 (Demi Smith 7). DIGS – R67 (Rylie Lindquist 20, L.Cordova , Lexi Wirz , M.McCrea , Katie Beh , L.Ulutoa , ), F45 (Cass Bagnell 15, Rylee Belcourt 13).
Corvallis def. Ronan 25-12, 25-14, 25-23
KILLS – R19 (Madeline McCrea 9), C41 (Madeline Gilder 19). ACES – R3 (LaReina Cordova, Olivia Clairmont, MM), C13 (Jenna Jordan 4, M.Gilder 4). ASSISTS – R19 (Leina Ulutoa 18), C38 (Brooklyn Powell 33). BLOCKS – R5 (M.McCrea 3), C4½ (Madison Lewis 2, M.Gilder 2). DIGS – R37 (Rylie Lindquist 12), C50 (M.Gilder19).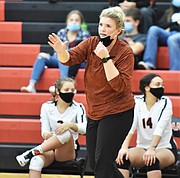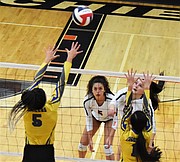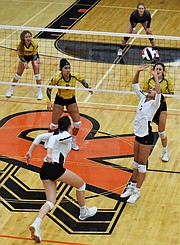 ---