Charlo wraps up rollercoaster season with 1-2 run at state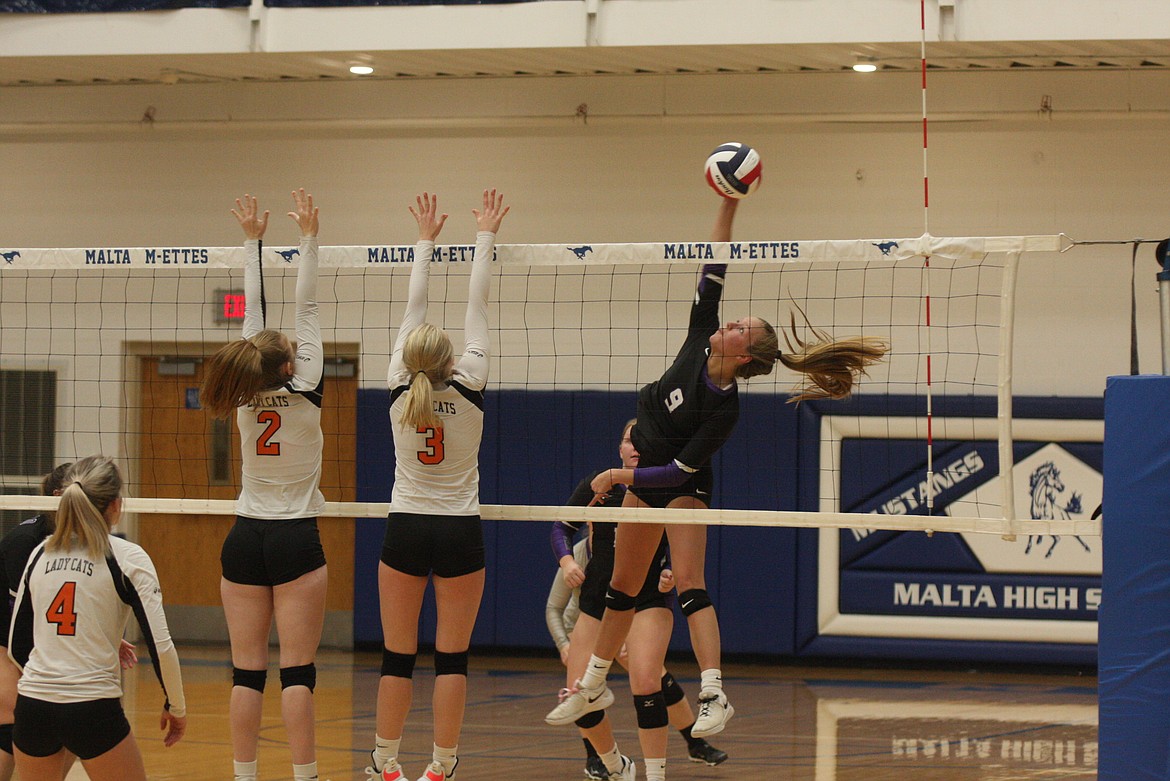 Charlo's Carlee Fryberger strikes a shot against Plentywood at the class C state volleyball tournament in Malta.(Pierre Bibbs/Phillips County News)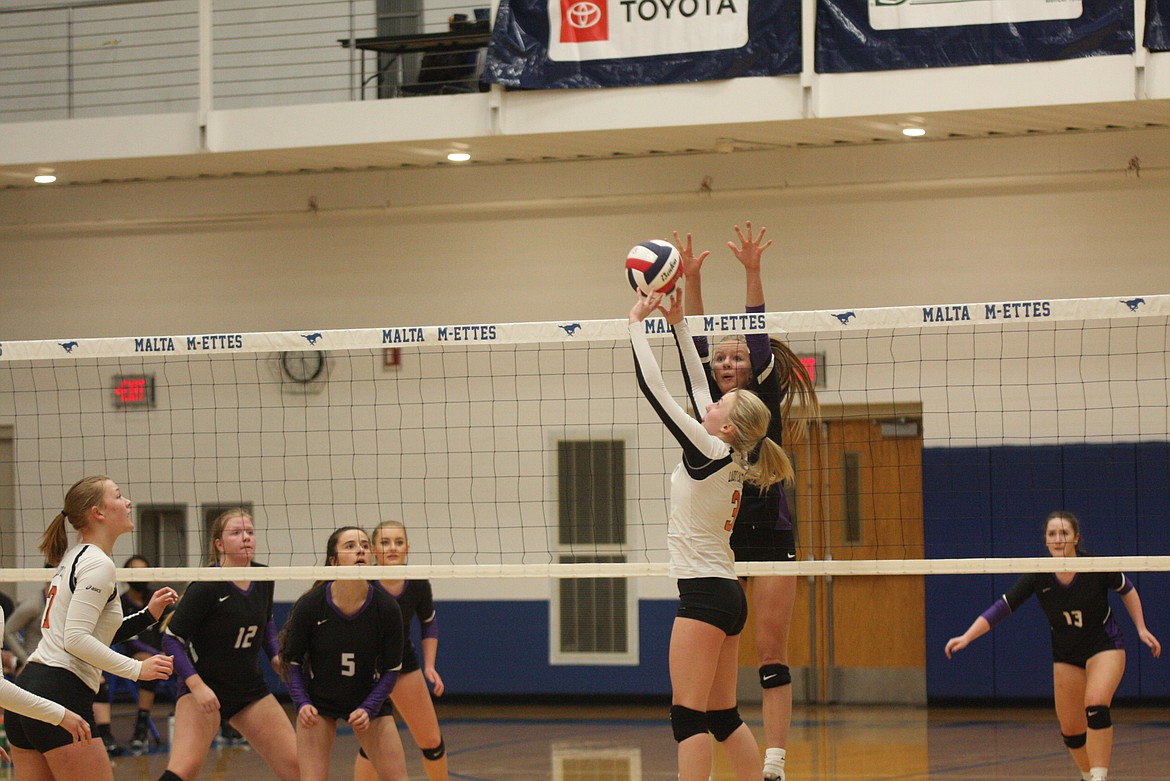 Charlo's Carlee Fryberger goes up to defend against Plentywood at the class C state volleyball tournament in Malta. At left are Connor Fryberger (12) Hayleigh Smith (5) and Cassidy Cox. At right is MollyKate Sullivan (13). (Pierre Bibbs/Phillips County News)
Previous
Next
by
Lake County Leader
|
November 18, 2020 5:00 AM
The Charlo Lady Vikings took the long trip to Malta for the class C state volleyball tournament and came away with a win and some valuable experience against elite competition.
Charlo suffered just two losses prior to the state tournament — one to class C defending champion and eventual runner up Manhattan Christian, and another to class B state contender Thompson Falls.
The Lady Vikings opened the state tournament Friday against Plentywood, the top seed out of the East and the eventual third-place finisher. The Wildcats came away with a three-set win, 25-17, 25-16, 25-12.
Charlo bounced back on Day 2, however, and took down North No. 2 seed Simms, 23-25, 25-19, 25-13, 25-22. That win earned them a date Saturday night with another No. 1 seed, Fort Benton out of the East. The Lady Vikings played them tough, and even took a set, before falling 25-13, 25-21, 22-25, 25-21.
It was quite a finish for a team that nearly had their season derailed by a COVID-19 quarantine. The team managed to qualify for the postseason despite having multiple late-season matches cancelled because of the quarantine.
Charlo head coach Rhondell Volinkaty could not be reached for comment, and no stats from the Lady Vikings' state matches were available by press time.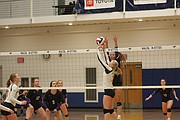 ---