Cultural healing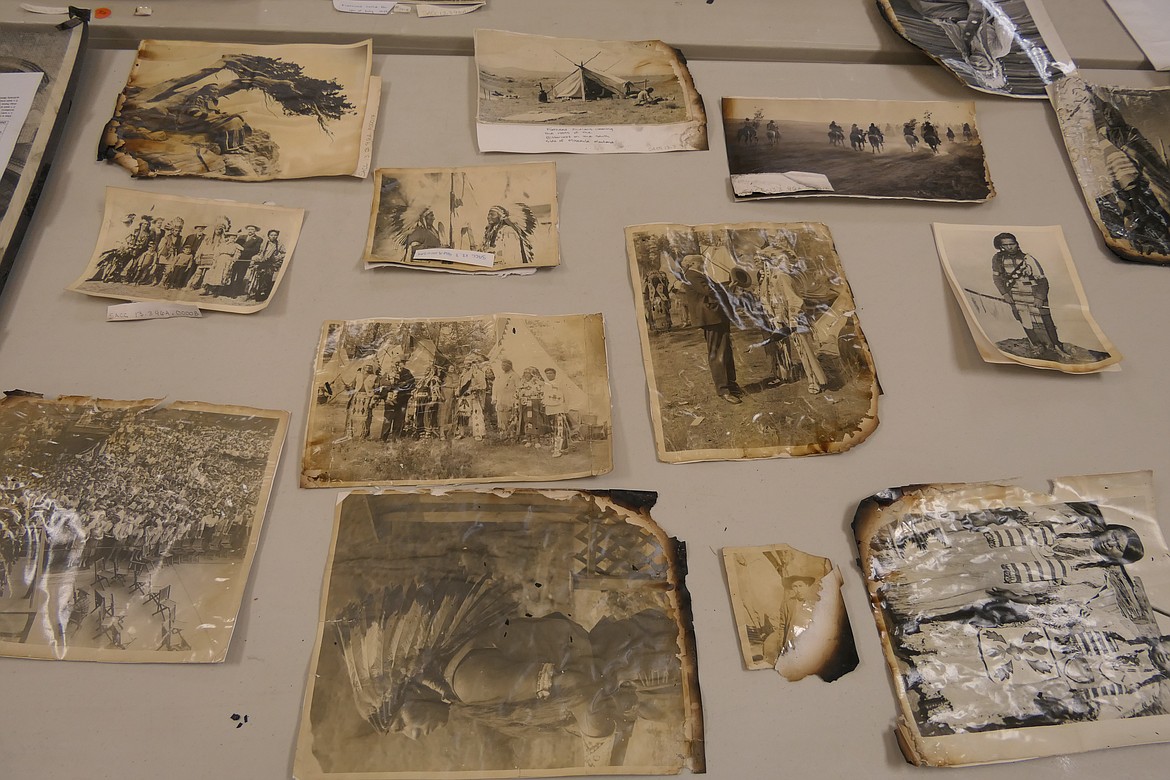 Historical photos rescued from Sept. 6 fire at The People's Center in Pablo cover a table at the Sherri McDonald room at Salish Kootenai College. (Carolyn Hidy/Lake County Leader)
Carolyn Hidy/Lake County Leader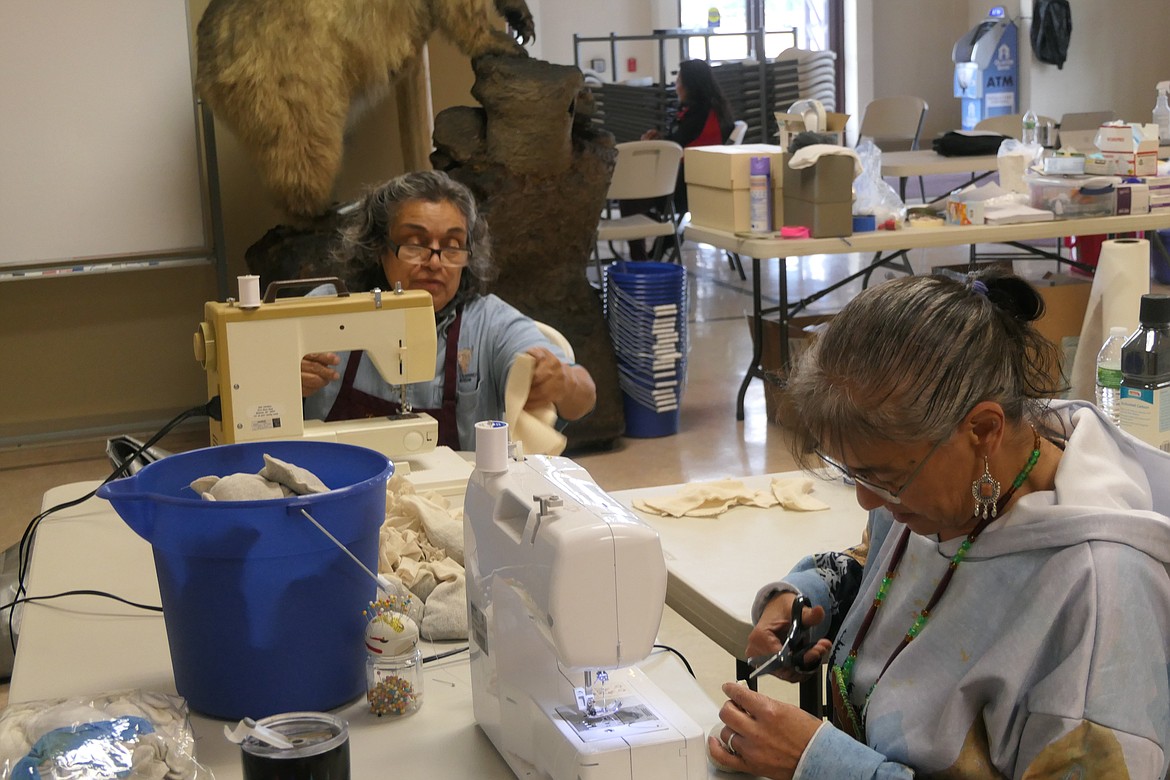 Dorothy Nunez, left, curatorial assistant for the C.M. Russell Museum in Great Falls, led a small cadre of sewing assistants, including Aggie Incashola, People's Center Education Director, in the construction of small cotton pouches to hold activated charcoal pellets. The charcoal will absorb acids and other contaminants to keep the photos from further degrading while in storage. (Carolyn Hidy/Lake County Leader)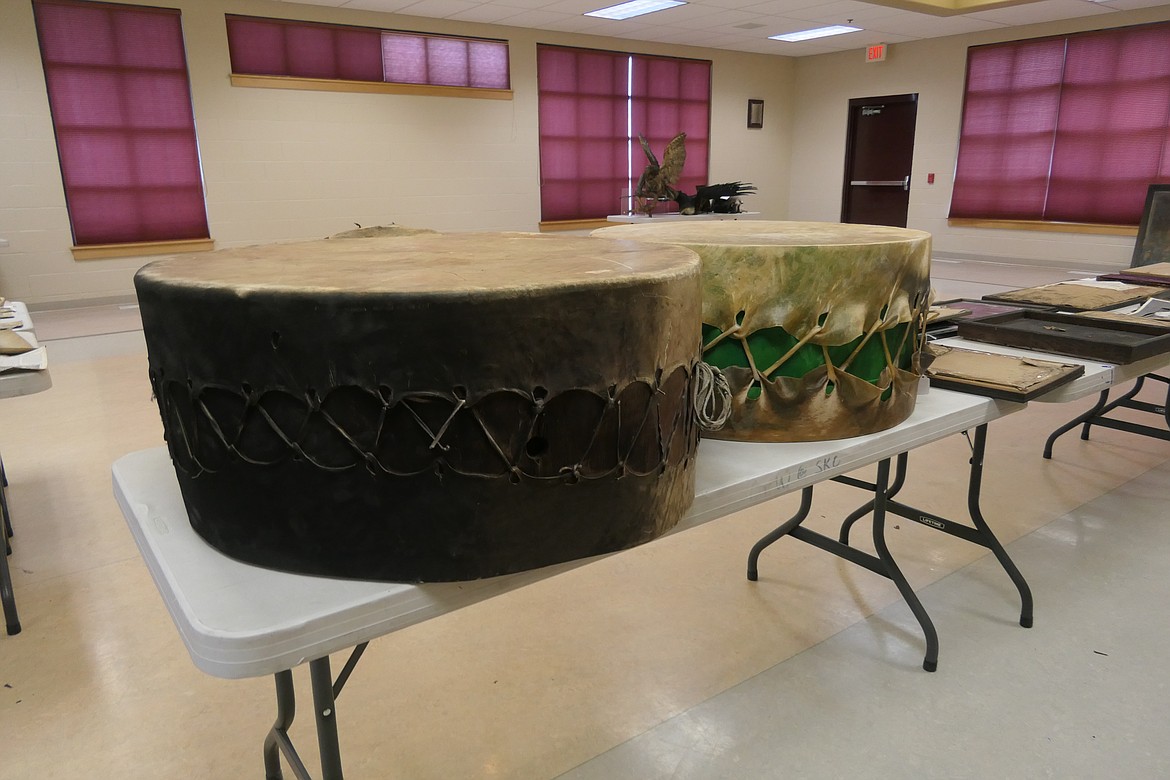 These ceremonial drums were slightly damaged by smoke but structurally sound after the fire. (Carolyn Hidy/Lake County Leader)
Previous
Next
by
CAROLYN HIDY
Lake County Leader
|
October 1, 2020 12:45 AM
Volunteers have been assisting staff from The People's Center in Pablo as they work to salvage artifacts and historic photos that were damaged in a Sept. 6 arson fire at the center.
Following the fire, the damaged museum pieces were moved to the Sherri McDonald room at Salish Kootenai College, where they were prepared for storage.
Historic photos with singed edges were removed from their plastic sleeves and will be stored in tubs awaiting restoration. Dorothy Nunez, curatorial assistant for the C.M. Russell Museum in Great Falls, last week led a small cadre of sewing assistants who made small cotton pouches to hold activated charcoal pellets. The charcoal will absorb acids and other contaminants to keep the photos from further degrading while in storage.
The People's Center Director Marie Torosian announced in a Facebook post Monday that work on the collections was nearly complete and many items were ready for storage at Ninepipes Museum.
The center remains closed, as it is in need of much repair work following the fire, which destroyed the gift shop.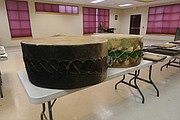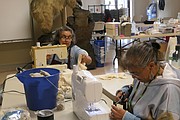 ---