Thomas Lance Lapke, 72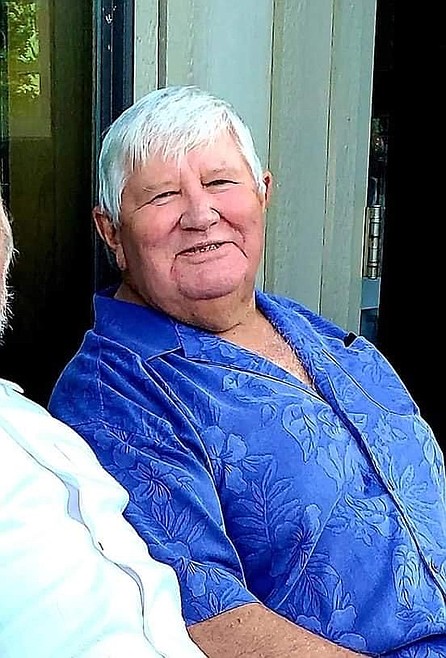 |
October 2, 2020 1:32 PM
Thomas Lance Lapke, 72, of Polson passed away due to a torn aorta Thursday, Sept. 24, 2020. His funeral took place Sept. 29 in Ft. Shaw at St. Anne's, and was followed by an honorary military burial in Sun River at the cemetery.
Tommy, as so many people called him, was born to Lance Delano Hack and Pearl Marie Beauchman in Glasgow, Mont., on May 19, 1948. He graduated from Augusta High School, entered college at MSU Bozeman, then decided to join the Army. He was a door gunner on a baby huey during Vietnam and was awarded several commendations and medals, including the bronze star for valor after his helicopter was shot down and he saved many of his men.
Tom was a war hero but never wanted to be known for that. He had many demons from that war and battled with them for the past 50 years.
Tom was a manager at Zales, a salesman and a designer for Lindal Cedar Homes, a salesman for McCollum Modern RVs, and he even opened up and ran a small drive-up called Tommy's Dogs in Polson.
A man of many talents and trades, he retired and moved to the Flathead area, where he lived for 15 years and continued to make so many wonderful friends who considered him family.
Tom enjoyed traveling, collecting art, painting, sailing, woodworking and barbecuing; he was an excellent cook. He loved his place in Polson with its view of the water and mountains. He would sit in his setting area and just watch the birds, deer and clouds go by. He was a member of the Elks Lodge and the VFW.
Tom was preceded in death by his father, Lance, his stepdad, Howard Lapke, and his two uncles, Robert and Frank Beauchman.
He is survived by his son, Matthew (Brenna) Lapke of Belt; son Jake (Ciera) Lapke of Missoula; grandchildren Faith and Macklyn; his partner/friend of 18 years, Judith Yates of Whitefish; mother Pearl Lapke, sister Vicki Lapke and brother Gordon (Kim) Lapke, all of Simms; several nieces and nephews, including Jade Lapke Askeland (Jon ) of Belgrade, Cheyenne Lapke Anderson (Sam) of Lewistown, Ashley Lapke Pogany (Ron) of Belt, KaylaLapke Boltz (Brandon) of Great Falls, Katie Lapke Dahl (Spencer) of Davis, Calif., and Bailee Lapke of Great Falls; great-nieces and -nephews Kai, Kooper, Kellan, Madison and McKenzie, baby Drew and soon-to-be-born baby Easton.
---