Peggy Marie (Krantz) Delaurenti, 76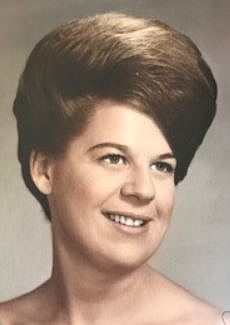 |
October 8, 2020 1:15 PM
Peggy Marie (Krantz) Delaurenti was born May 28, 1944, in St. Ignatius to Hyram Franklin Krantz and Barbara Jakes Krantz. She passed away Oct. 7, 2020, while surrounded by her family. She was number 10 in a family of 14 children who grew up on the family farm south of St. Ignatius facing the beautiful Mission Mountains.
Peggy graduated in 1962 from St. Ignatius High School as the "clown of the class" and has graciously shared that humor with the world for the rest of her life.
After high school, she went to live in Portland, Ore., with her sister Judy's family and worked there for a time. She then went on to spend two years at the University of Montana-Western in Dillon.
Peggy met the love of her life, John, while living above the Polson Bakery and working there for her brother Tom. The two were married April 29,1967. To this union two children were born, David John and Raquel Lee.
Throughout her life Peggy worked over 20 years for Ronan Medical Clinic, was a member of the Foot Hill's Club in St. Ignatius, was the Ronan Rural Fire Department secretary and received an award for her dedication as a member of T.O.P.s as being one of the highest weight loss participants for the year. Peggy was also very proud of herself for earning her pharmacy technician certificate and working at R&R Pharmacy.
Peggy enjoyed traveling and was able to visit China, Italy, Hawaii and the Grand Canyon with some of the dearest members of her family. She loved being with family at Christmas, Thanksgiving and always looked forward to the annual Krantz family cookie bake. Peggy adored her grandchildren and supported them to the fullest. We will always remember her kindness, her patience and her love and acceptance for everyone.
Peggy is survived by her husband John; children David (Camille), Raquel (Justin); and grandchildren Payge (Levi), Darian, Bailee, Marissa, Alyssa and Jared; two special little people, Cambri and Rhett; sisters Judy Stahl, Darlene Mendler and Nancy (Bob) Rider; brothers Dick (Joan) Krantz, Dennis (Melvina) Krantz and Robert (Alberta) Krantz; sisters-in-law Bonnie Krantz, Julia Krantz, Karen Krantz and Florence Ely; and many nieces and nephews, whom Peggy truly adored.
She was preceded in death by her parents, Hyram and Barbara; sister Betty; brothers John, Tom, Ed, Jesse, Ron and Russell; brothers-in-law Gene Stahl, Jerry Harper, Tom Mendler, Tom Ely and Claire Bolton; and sister-in-law Pauline Bolton.
The family would like to thank Barb Markham, Home Sweet Home Caregivers, Janette Hungerford, Hospice of Montana, Erin and Annie McDonald, St. Luke Community Hospital staff, Ronan Fire Department, Tim Ryan and all of the many family, friends and neighbors who were so comforting through this time.
The funeral service for Peggy will be held at 11 a.m. Saturday, Oct. 10 at Ronan Community Center. Burial will be at Krantz Memorial Cemetery. In lieu of flowers the family would like to have donations sent to the Alzheimer's Association, Hospice of Montana or the Krantz Memorial Cemetery.
Messages of condolences may be shared with the family online at www.shriderthompsonfuneralhome.com. Arrangements are under the care of Shrider-Thompson Funeral Home.
---