Dan Salomon, Republican incumbent, Senate District 47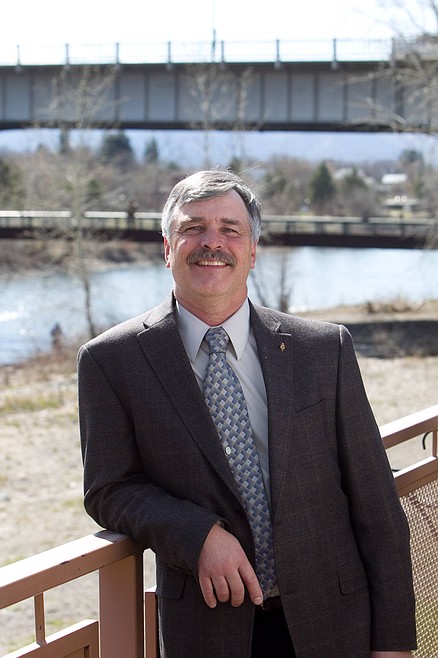 Dan Salomon, Republican incumbent, Montana Senate District 47.
by
CAROLYN HIDY
Lake County Leader
|
October 11, 2020 12:45 AM
Dan Salomon grew up in Ronan and still works the family farm where he grew up. He has served in the Montana Legislature since 2011: three two-year terms in the House and one four-year term in the Senate. He is running for a second senate term.
Salomon served on Agriculture, Education and Business committees throughout his legislative tenure, often as chair. He moved from Business to Finance in the most recent session.
As a veteran legislator, Salomon acknowledges the difficulties posed to the legislative process by meeting only once each term, for 90 days, very soon after each election. New legislators must learn how to advocate for, or propose and carry, bills through a complex process of committees, cooperation, research, debate and financing. Salomon said he has learned to effectively navigate the process, including working with the governor's office and with those in other parties. Last session Salomon passed 13 bills, an unusually high number.
An interim committee was tasked this session with evaluating other state legislatures' procedures and considering alternative session schedules.
"It's something we've all talked about. Not many other states have biennial sessions," Salomon said. He pointed out that there are advantages to the status quo, too, including that "meeting biennially allows more people to be involved because it's a one-time event."
One of Salomon's bills helped revise the STEM scholarship, originally established in 2015, which used Montana Lottery funds to provide money to Montana students majoring in sciences and technology. The original funding process was unsuccessful, but as of this fall, the program is providing scholarships to its first 496 students.
Another accomplishment was a school safety bill. The 6 mil "permissive" levy that schools can levy without going to the voters was originally only for maintenance and repairs. After working with school boards and organizations throughout the state, the bill ended up expanding the potential uses of that levy to include school safety measures as deemed necessary by local school boards, including funding school resource officers, which Salomon supports.
"They try to match legislators with their knowledge base" when making committee assignments, Salomon said, but there is always more to be learned. As an example of the complex policies the Legislature dives into, one of the bills he has been asked to carry this session involves cleaning up regulation of captive insurance plans for large self-insured corporations that invest those funds in Montana.
"You have to ask questions and rely on people you trust. You have to do the work.
"I vote on the merits of the bill. Does it help Montana? Does it help the people here? What are the real issues? How does it affect six other things? The vetting process can be extensive."
Salomon was criticized by some members of his own party when he voted to support Medicaid expansion in 2015 and 2019.
"It was a Republican bill both times," he said, and included requirements they thought were important.
"They say it's too expensive for Montana. I totally disagree. It's been really, really good for Montana." Medicaid expansion brought in an enormous amount of money into the state, he said, and increased income tax revenue, due to the jobs created. "We actually made money when we passed Medicaid expansion."
With the fire fund fully funded at $55 million, a "rainy day" fund full at $115 million, and ending fund balance projected to be $290 million when they had hoped for at least $150 million, "the state was in the best fiscal condition they've been in decades going into this pandemic situation. And the ability to have people healthy, working, earning income, helps the state immensely. We worked hard on this."
If Medicaid expansion is eliminated in an upcoming U.S. Supreme Court challenge, the state will lose a lot of funding. Montana could lose Medicaid expansion, for which the federal government reimburses 90% of medical care costs, and replace it either with no coverage, or for those fewer who qualify for regular Medicaid, the state's reimbursement rate will fall to 65%. Rural hospitals such as in Lake County could see a large increase in people not being able to pay for service.
Now that a "rainy day" has hit, due to the pandemic causing economic losses, "the budget will be the main issue we will face this session," Salomon said. "We think we're in pretty good shape for this year because of the rainy-day funds. This session is about the next two years.
"This is not a normal cycle. We know what the expenditures will be. But revenue is projected to be anywhere from 5% to 20% less," due to a reduction in income taxes.
With energy and timber revenues also down, Salomon acknowledged that revenue needs to be increased, but raising taxes on Montanans is "not going to happen" except as a very last resort.
"We need to get those businesses healthy," Salomon said. He supports opening the Keystone Pipeline, increasing timber harvest and opening a coal shipping terminal in Washington state, which he said will continue to be held up in the courts for years to come.
"The Asian market is there. Why not use the low-Sulphur coal Montana has?"
He does not support subsidizing alternative energy and does not believe it will be able to generate enough power.
"If they can compete in the free market, making a cheaper product, it will sell," he said.
Education, Salomon said, will also be front and center this session. In the pandemic, the university system has experienced a reduction in students, especially from out of state.
"Their business has been totally interrupted," as have the educations of Montana students. "They have to figure it out; we can't legislate a solution," he said, but will be a supportive voice for funding, and for increased funding for career and technical education.
Universal public preschool is also under consideration, Salomon said, but there is a lot of discussion to be had around such issues, including whether teachers would need to be certified, and the difference between preschool and day care. He is willing to listen. "Bring the bills, bring the facts," he said, "but if they want another $40 million that we don't have, it probably won't happen."
Dan Salomon
Age: 63
Family: Married for 40 years to wife, Janey; three daughters; seven grandchildren
Occupation: Farmer
Background: Graduated from Ronan High School; B.S. in agriculture production, Montana State University; Montana House of Representatives 2011, 2013, 2015; Montana State Senate 2017, 2019; local and state dairy organizations; served 13 years on Ronan School Board; Lake County Weed Board; Ronan Rural Fire Board; Mission Valley FFA alumni chapter; former Farm Credit Service director; radio broadcaster for local high school football and basketball games.
Website: dansalomon.com
Facebook: Salomon for Senate District 47
Contact: dansalomon12@gmail.com; 406-253-9724
---