Reverent Clancy Williams, 75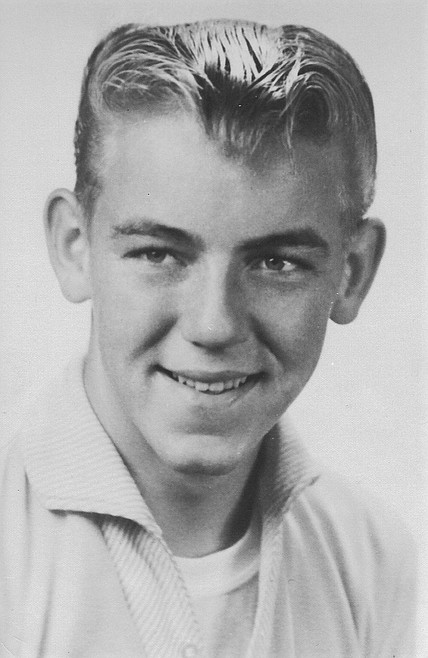 |
October 11, 2020 10:57 AM
Born in Missoula on Jan. 15, 1945, the seventh of eight children of Mary and Cecil Williams, Clarence G. Williams loved people and he loved Montana. As a teenager, he joined the U.S. Marine Corps and served his country proudly. His love of cars and driving sprouted when he became a driver for high-ranking officials. For the rest of his life, the love of driving would always course through his veins. He often gave after-hour rocket rides to Missoula or took bar patrons home when they'd had a few too many. Clancy also worked for the railroad and loved it. He often stopped whatever he was doing to watch a train go by — and tell you all about it.
After he served in the armed forces he went back to Missoula, where he tended bar and was a car-jumping daredevil known as "Clancy the Clown." He was involved with the speedway in Missoula and had many friends. It was when he was bartending that he met Heather Williams. They married in 1973 and had two beautiful daughters. Clancy was especially happy about this because he had been told he wasn't able to have children. He always looked at his daughters as a true gift.
In 1979 the family moved to the Mission Valley, where he would spend the rest of his life. Stock car racing is what brought him to the valley, and that's where he made a name for himself as the announcer in Polson and Kalispell. Through his time as an entrepreneur with C.A.R.S (Clancy's Auto ReSales) to working at Dick's Pheasant Lounge (man, he cooked a good steak!) to working at Binky's shops, he seemed to know everybody. And everybody knew him. Love him or hate him — you knew him!
In 2013 Clancy had a stroke on the operating table. For the next seven years, literally until he died, he was dedicated to living life to the fullest, going to the gym three times a week, getting together with family and friends, going for drives. Whatever it was, he was up for it and he was often the instigator. When asked if he ever got down about the effects of his stroke and his "new normal," he would look incredulous and quickly reply, "Why would I be down? I'm here, aren't I? Nah, I'm not down. I don't have time for that."
Clancy was happiest when he was around people. He always said that humans were his higher power. Whenever he was with people, there was a twinkle in his eye and he was telling stories.
One of his favorite people and the one who was with him until the end was his special "nurse" Tammy. Clancy would be the first one to say that he wasn't always easy to be around, but Tammy stood by him. And she made everything in the last seven years possible. They loved each other with a deep love that spanned many years. Clancy often called her his rock.
Clancy always said he was whatever age he REALLY was, "going on 16." Always young at heart — and now forever young.
Clancy is survived by his two daughters and their families, Tammy and her family, his sister, Susan, and numerous nieces and nephews.
Clancy always told his girls: "Let me tell you that I love you, tell you that I care, tell you that I'll always be there." Your girls and everyone who knew and loved you know it's true. Rest in peace now.
In lieu of flowers, donations may be made to Toys for Tots, in memory of Clancy.
---