Polson teen claims national literacy award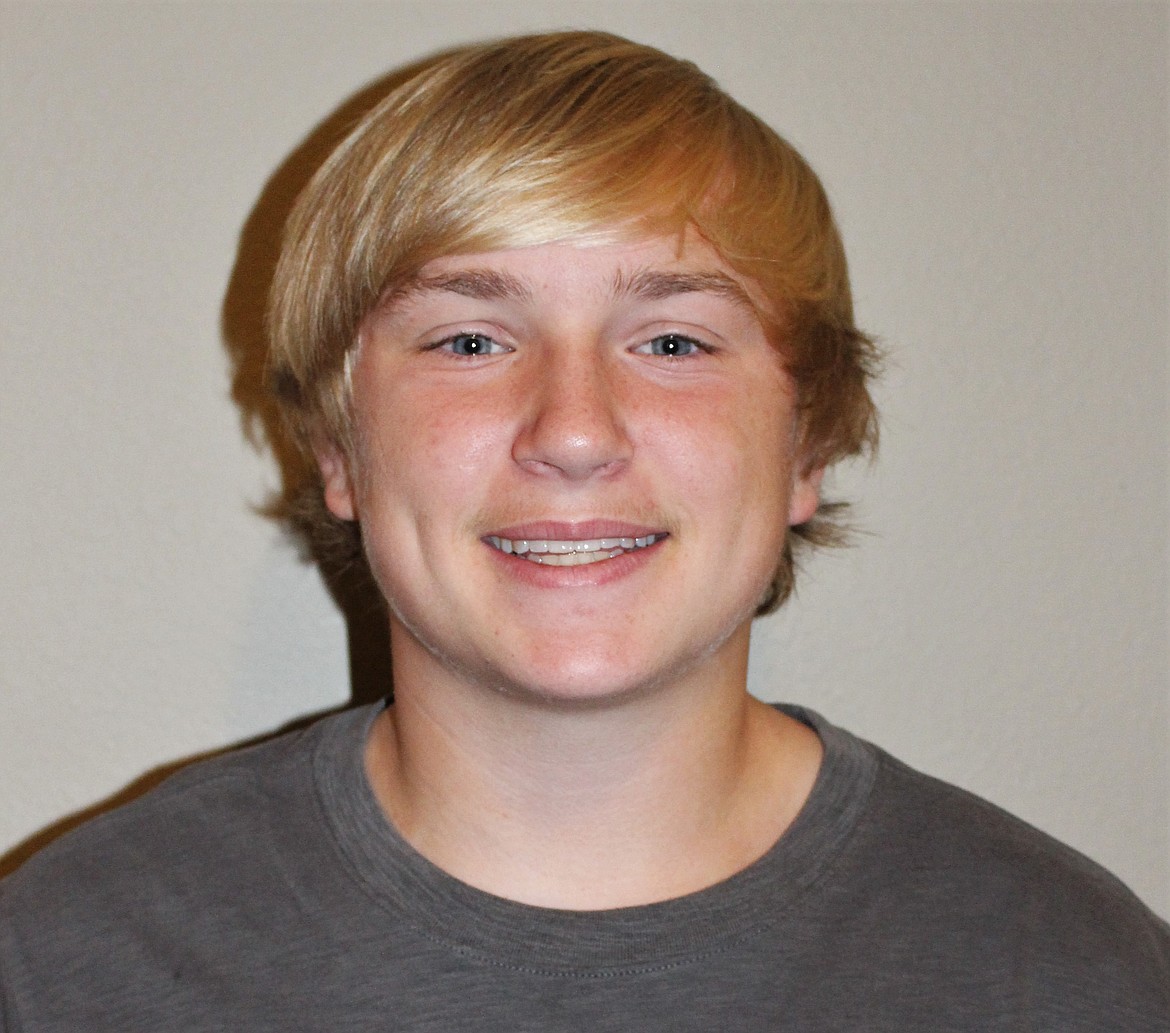 Polson High School sophomore Colter Wilson. (Courtesy of Kristin Wilson)
by
SCOT HEISEL
Lake County Leader
|
October 21, 2020 1:00 PM
For a second consecutive year a Polson High School student has earned national recognition for academic achievement through a literacy program the school district employed several years ago.
Sophomore Colter Wilson learned last month that he's among 15 students across the country — and one of only three in the western states — to receive a 2020 National 180 Student Award. The awards are presented by Houghton Mifflin Harcourt, a Boston-based publisher of textbooks, instructional technology materials, assessments, reference works, and fiction and nonfiction.
Colter is one of nine students honored for achievement in the publisher's READ 180 program for children at risk of falling behind their peers in reading proficiency. He participated in READ 180 for three years beginning in the seventh grade. Patricia Luetzen, who teaches freshman and sophomore English at the high school, nominated Colter for the award.
Luetzen described the READ 180 program as a bridging tool for reading and writing that uses a rotation of 20-minute sessions to help keep kids engaged.
"You have a bunch of stations," Leutzen said. "It's like you're in the gym, working on your arms, and when the coach blows a whistle, you move to the next station. Some kids like certain stations more than others.
"They do drills on the computer. They choose the content: history, sports, military and so on. The program drills them in a way a teacher can't."
READ 180 has been employed in the district's high school and middle school for several years now. This year it also launched in the elementary schools, according to Colter's mother, Linderman Principal Kristin Wilson.
"As a mom I appreciate the teachers' effort," Kristin Wilson said. "It's a great program, but the teachers who teach in our district are outstanding, and that's what makes it a great program."
Colter, a three-sport athlete, was honored for his commitment and fortitude.
"He's got a work ethic like no other," Luetzen said. "He's always doing all the work behind the scenes, the extra work that has made him so successful in the program."
"Reading was something that he really wanted to work on, and he put forth the effort to be successful," Kristin Wilson said.
Houghton Mifflin Harcourt also offers MATH 180, but so far the district has only implemented the reading program.
Colter's award includes $500. As his nominator, Leutzen also will receive a small classroom library.
Last year Polson High School students Caleb Pierre and Porscha Dunkerson earned the same award.
Recent Headlines
---