Remodeled Showboat enters new phase of movie magic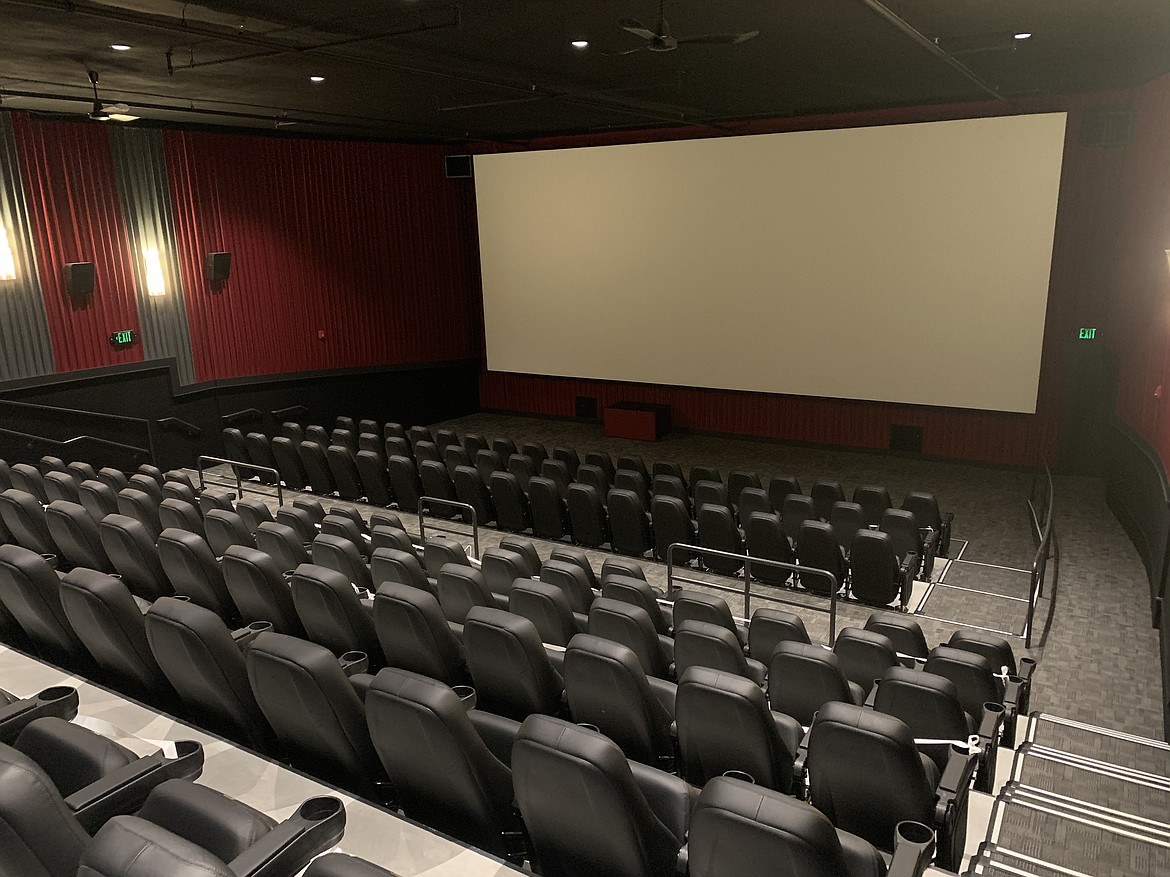 The theaters at the remodeled Showboat Stadium 6 feature new seating, new screens and state-of-the-art sound systems. (Scot Heisel/Lake County Leader)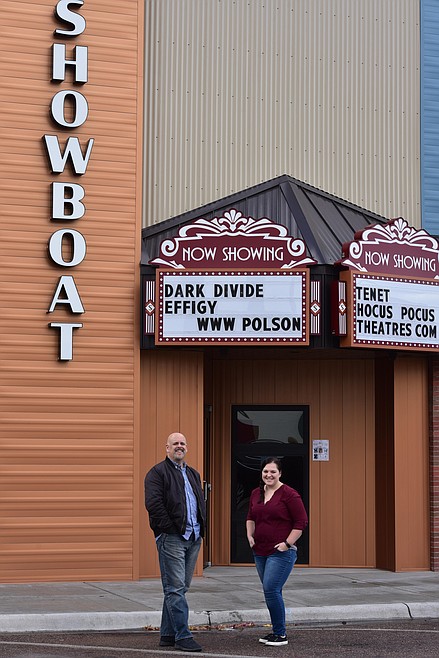 Filmmakers Brandon Smith and Eden Bryant of Second Wind Productions stand outside the newly remodeled Showboat Stadium 6 at 416 Main St. in Polson. (Scot Heisel/Lake County Leader)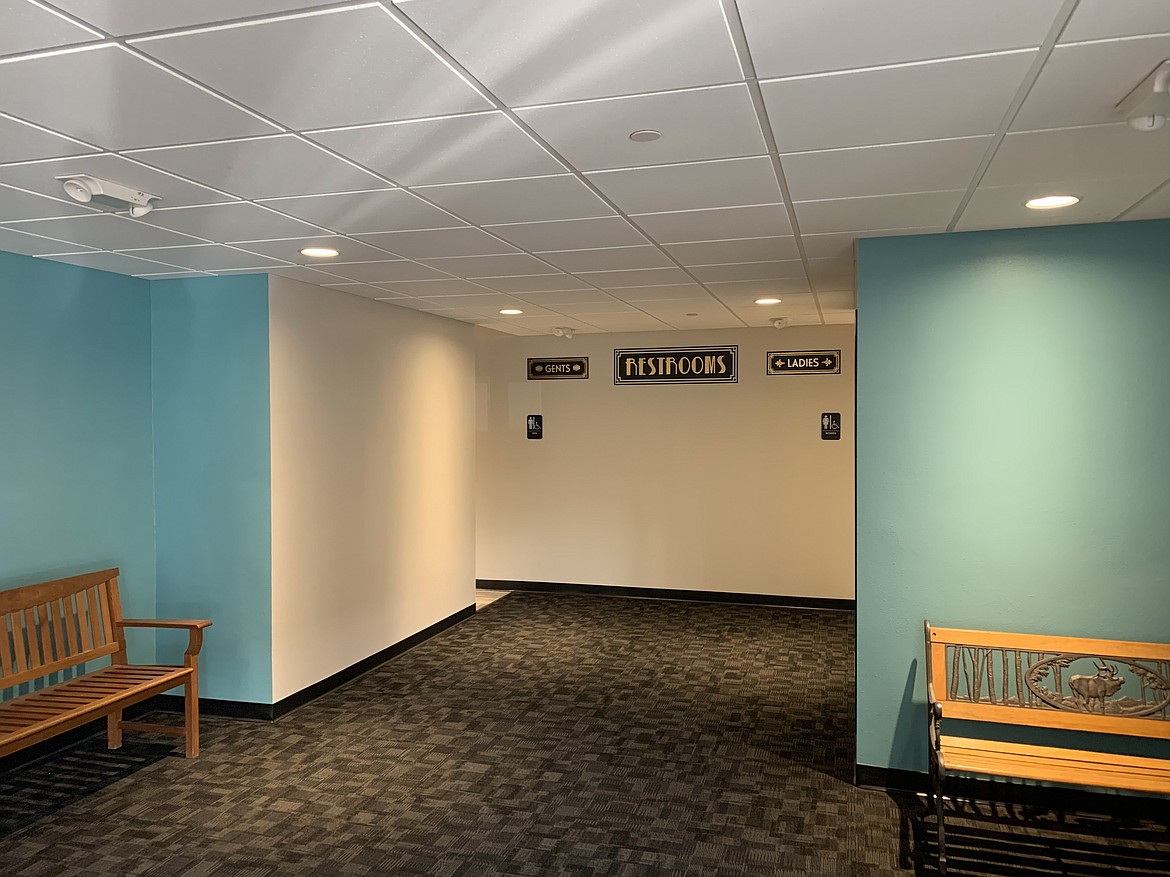 The entrance to the new bathrooms at the remodeled Showboat Stadium 6. (Lake County Leader)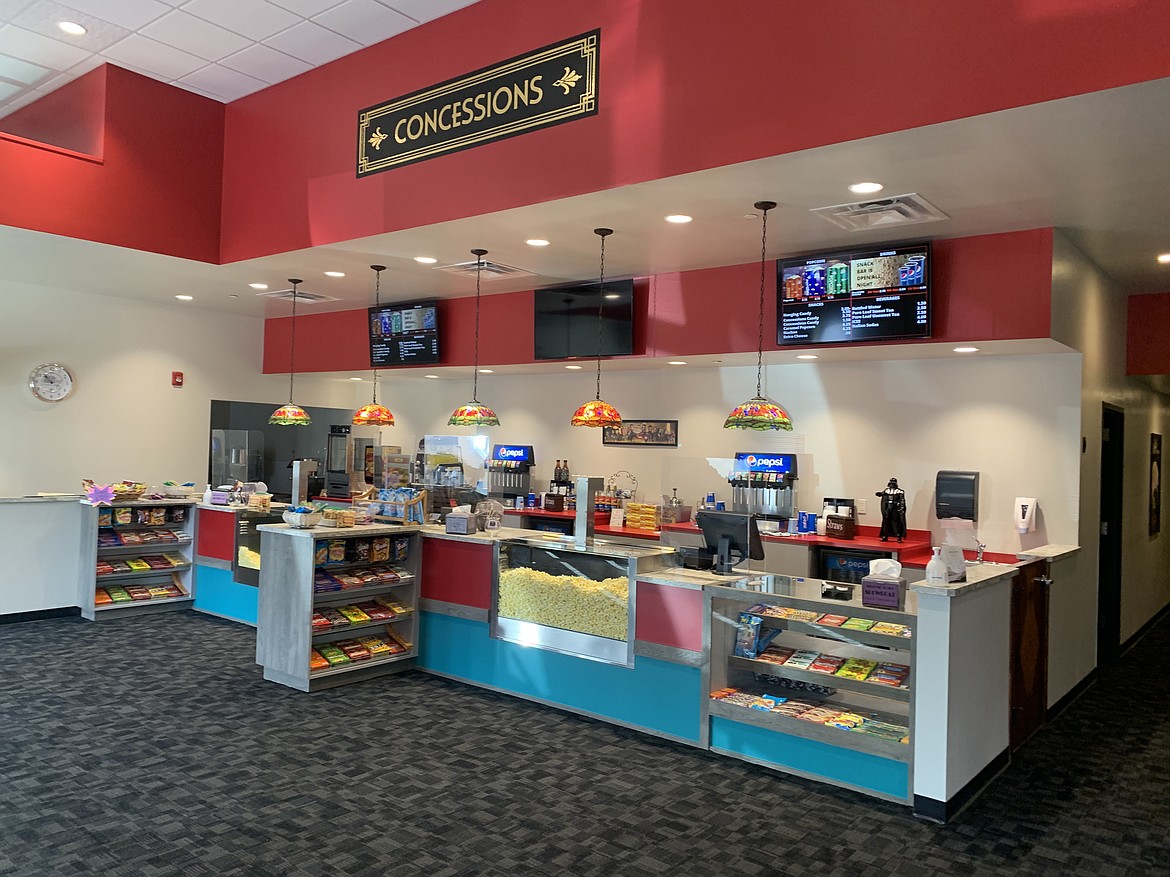 The new concessions area at Showboat Stadium 6. (Lake County Leader)
Previous
Next
by
SCOT HEISEL
Lake County Leader
|
October 21, 2020 9:30 PM
The modern, brand-new seats are cozier, the seating is steeper and there's a new-theater smell in the air at Showboat Stadium 6 on Main Street in Polson.
And there's more than just a bit more room to settle in with your favorite concession items for an old classic or a new release.
The theater formerly known as Showboat Cinemas has been greatly expanded from two theaters to six, with new additions extending from both sides of the original building. The remodel includes a whole new concessions area and new restrooms.
All theaters have state-of-the-art sound systems and banked seating that rises steeply toward the back. New screens were installed, and stained-glass fixtures throughout give the theater a personal touch.
CEOs Becky and Gary Dupuis are relieved to be nearly done with the massive remodel of the jewel of their chain, Polson Theaters, which operates venues in 10 Montana locations, including Ronan and Havre, as well as one in Salmon, Idaho. The chain was established by Becky's parents, Howard and Ayron Pickerill, in 1971.
"A few people have come through and said,"Wow, this looks like a big-city theater,'" Gary Dupuis said Monday.
"We get a lot of compliments about the sound. But we try not to run it too loud."
So far four of the six theaters have showings each day at 4 and 7 p.m., with 1 p.m. matinees Saturdays and Sundays. The final two theaters are nearly complete and should be open soon.
The COVID-19 pandemic has been a challenge, but it also was a blessing of sorts. The owners weren't sure how they could complete the remodel while still operating the existing theater in the middle of all the work. The forced shutdown last spring gave them a chance to get everything done more quickly and without regard to running daily showings.
While they're eager to draw big crowds, Becky, Gary and theater manager James Bauer are adamant about providing a safe experience amid the pandemic. Plexiglass has been installed to create a barrier in the concessions area. Showings have been scheduled farther apart to allow for more thorough cleaning. And every other row of seating is blocked off to help promote safe distancing.
Under normal conditions the largest theater has a capacity of 170 people, but that is being limited to 60 for the time being.
"Considering everything, it's been pretty good," said Bauer, who worked at the Whitefish theater before coming to Polson.
"I think with the weather turning colder, people are ready to get back to the theater," Gary Dupuis said.
The theater went completely digital in 2011, meaning the days of reels of film and analogue projectors are long gone. The digital system allows staff to show films in a variety of screen-ratio formats. It also opens up the selection of possible showings, both new and old.
"There's so many films to choose from," Becky Dupuis said. "If people have ideas of films they'd like to see on the big screen, we're open to suggestions."
Ticket prices generally run from $6 to $9, but all tickets cost $5 every Tuesday. For more information, visit polsontheatres.com.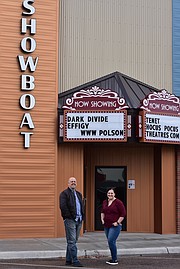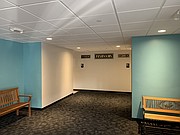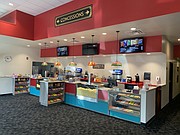 ---