Polson's McKee claims P.E.O Star Scholarship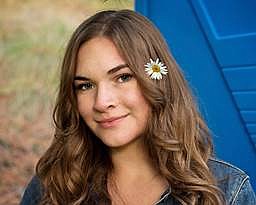 Mesa McKee of Polson
Courtesy of P.E.O. Chapter CA
by
Lake County Leader
|
September 7, 2020 10:55 PM
Recent Polson High School graduate Mesa McKee earned P.E.O. Chapter CA's STAR Scholarship for the 2020-'21 academic year. Chapter President Lynn Sherick presented the $2,500 scholarship certificate Aug. 5.
McKee is the daughter of James and Spring McKee and was recommended for this scholarship by Chapter CA of Polson, Montana. She plans to attend Montana State University in Bozeman beginning this fall and will pursue a major in global studies and a minor in Spanish.
The P.E.O. STAR Scholarship criteria include excellence in leadership, extracurricular activities, community service, academics and potential for future success. The program is open to young women who are citizens or legal permanent residents of the United States or Canada who are graduating high school seniors at the time of application. A student must be recommended by a P.E.O. chapter.
The P.E.O. Sisterhood was founded in 1869 at Iowa Wesleyan College in Mount Pleasant, Iowa. The international philanthropic and educational organization promotes increased educational opportunities for women.
Visit peointernational.org to learn more about the P.E.O. STAR Scholarship.
Recent Headlines
---