Energy Keepers explains Flathead Lake level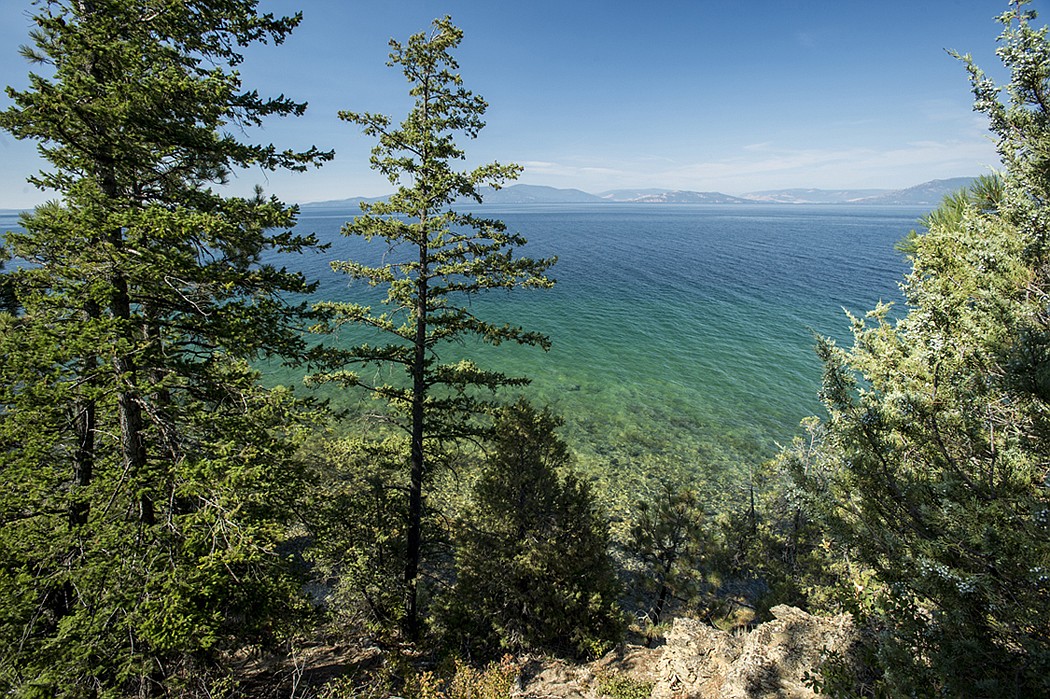 by
KIANNA GARDNER
Daily Inter Lake
|
September 10, 2020 2:00 PM
Data from the United States Geological Survey shows Flathead Lake's water level has been dipping close to the 2,982-foot mark since the beginning of September — a depth property owners on the lake are all too familiar with, as it means it's time to take their boats out of the water.
The lake level is typically held at or near full pool, or 2,983 feet, from June 15 through Labor Day Weekend. At that depth, businesses and property owners from Polson to Bigfork Bay are able to utilize the lake for recreation without worry of shallow water. And according to Energy Keepers Chief Commercial Officer Travis Togo, this year will be no exception.
"It's the same every year, and I can't emphasize that enough," Togo said. "So as far as people recreating and using their boats, they are good to go through this holiday weekend. Nothing out of the ordinary is occurring."
Energy Keepers, a corporation of the Confederated Salish and Kootenai Tribes (CSKT), is the primary entity tasked with maintaining the lake's water level. Other stakeholders include the U.S. Army Corps of Engineers and the U.S. Bureau of Reclamation, which operates the Hungry Horse Dam.
The outflow is regulated by the Séliš Ksanka Ql'ispé Dam, formerly Kerr Dam, located near Polson in the Lower Flathead River. The dam, which generates enough electricity to supply at least 100,000 homes annually, came under CSKT ownership in 2015. The tribes are the first in the nation to own and operate a major hydropower facility.
Togo said CSKT has managed Flathead Lake levels similarly year after year since the tribe purchased the dam. He said some years the lake may be held closer to 2,982 than 2,983 feet during the peak months, but it always falls within that range. When raising and lowering the water level, he said there are many competing interests the dam operators have to consider.
"We manage this resource for multiple public purposes. It's not used only for recreation, it's used for flood risk management, fisheries, irrigation and a whole host of different things," he said.
According to Togo, there is no law or contractual agreement that requires CSKT to hold the lake at a specified depth throughout the summer — something he emphasized predates tribal ownership. But he said regardless, CSKT strives to fill Flathead Lake because they wish to be good stewards of the resource.
"We try to do what is right and prudent," Togo said.
When asked if CSKT would consider putting such an agreement into writing in order to alleviate some stress for property and business owners around the lake, he said there are too many unpredictable weather and environmental factors that could impact such an agreement.
"In the spring when we begin to fill the lake, a lot of that has to do with the snowpack that we saw during the winter time. So sometimes if the snowpack isn't great, we might miss our June fill date, even though that hasn't happened yet under our ownership," Togo said. "It's an adaptive management situation and there are a lot of different variables."
As one example, Togo pointed to the summer of 2015, just months before the tribes took over ownership. A drought had plagued Northwest Montana, as well as the majority of the Pacific Northwest area, and the lake level that year began dropping to the 2,982-foot mark in early August. The area hasn't experienced a drought that severe since then, but Togo did say if such extreme weather affects the region in the future, it is possible the lake may fill after that June 15 date or possibly drop a little before the holiday weekend.
Still, some around the lake would argue anything short of full pool during the entire summer is unacceptable.
One such person is Wayne Schile, who for decades has pushed for "90 days, full pool." Schile is a longtime Flathead Lake property owner and argues the lake should be as close as possible to the 2,983-foot mark from June 15 to Sept. 15.
"For the sake of property owners and commerce in the area, Flathead needs to be held at full pool. No exceptions," said Schile, who is also the president of Shore, a nonprofit dedicated to watchdogging over the water levels at Flathead. "When fewer people are boating, these businesses on Flathead start hurting."
Schile and others question whether profits from dam hydropower play a role in when CSKT decides to drop lake levels. Schile pointed to earlier this year when the tribes entered into a 15-year contract with Puget Sound Energy Inc. in Washington state.
According to one article from the Associated Press, the dam will provide the company with 40 megawatts of power. The deal was struck in February and CSKT began supplying the power in March of this year.
Togo said while certain aspects of the contractual agreement are confidential, he said the dam is "beyond capable" of providing that power while also keeping Flathead Lake within a foot of full pool for the bulk of summer.
"That contract in no way, shape or form determines how we maintain the natural resource," Togo said. "We are quite proud of that deal actually, as we are contributing to that state's move to cleaner energy."
According to Associated Press reporting, Washington utilities face a 2025 deadline to stop billing customers for coal power under the state's Clean Energy Transformation Act, which requires electricity to be free of greenhouse gas emissions by 2045. The deal "will supplant Puget's delivery of coal-fired electricity from the Colstrip Power Plant in Montana after 2025."
As of Friday morning, the U.S. Geological Survey's website showed Flathead Lake levels are at 2,892.15 feet. After Labor Day Weekend, the public can expect the lake to steadily drop to at least 2,981 feet by the end of October.
Reporter Kianna Gardner can be reached at 758-4407 or kgardner@dailyinterlake.com
---