St. Ignatius Easter egg hunt was hoppin'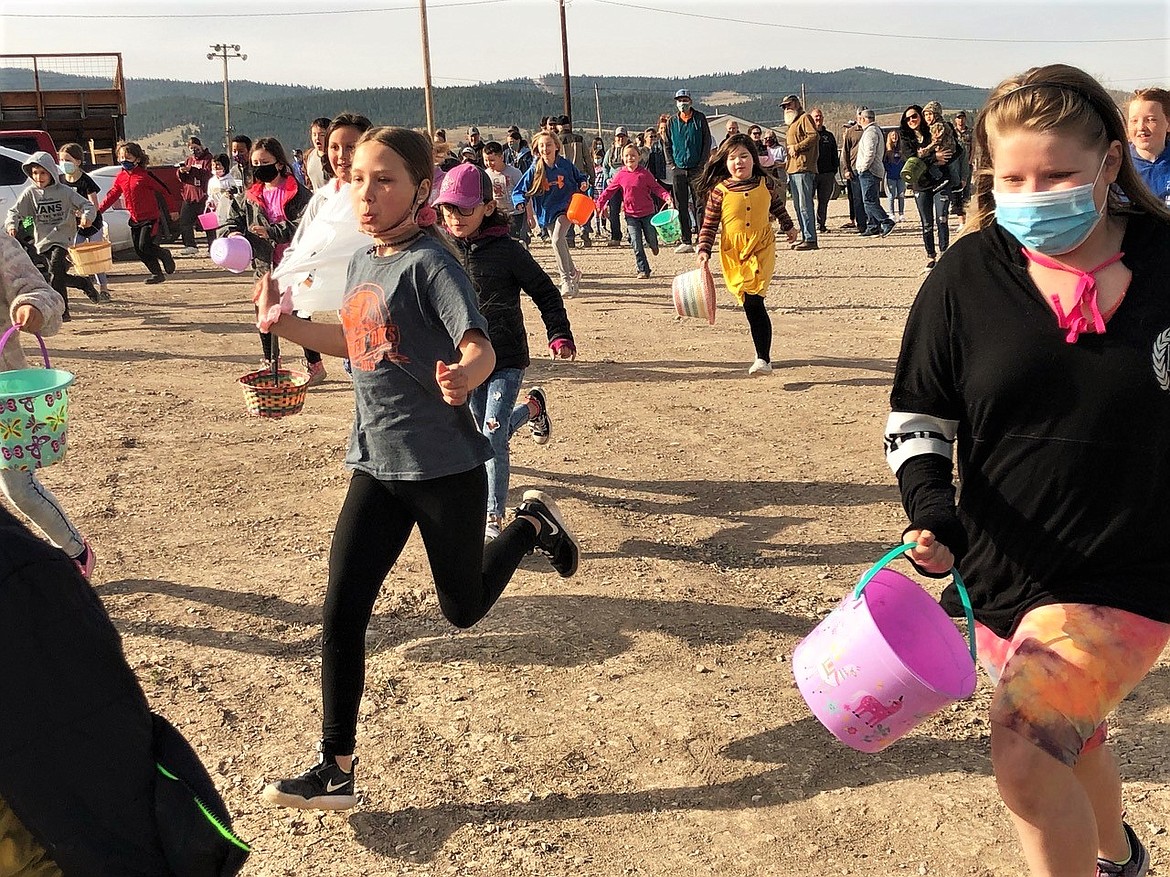 Children head for the fields at St. Ignatius Schools on Saturday during an Easter egg hunt. (Courtesy of Irene Pritzak)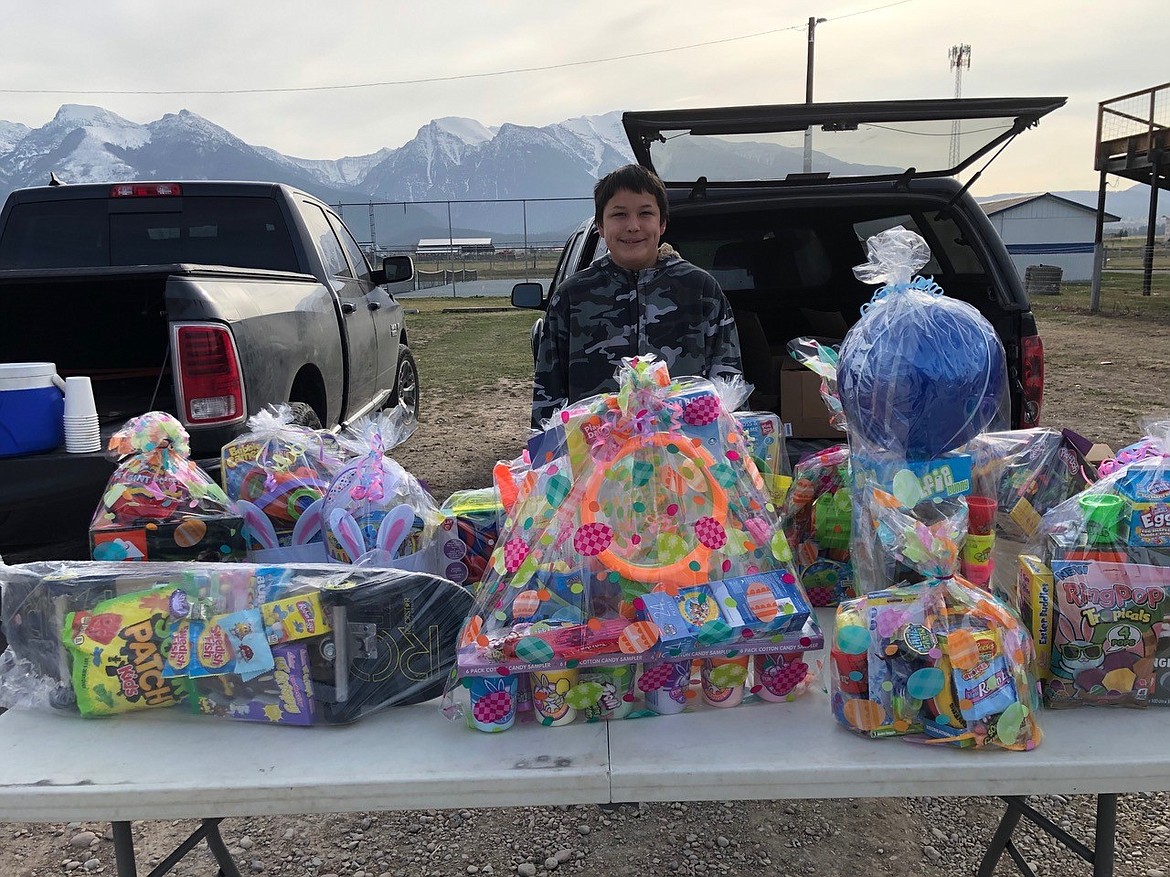 Sage Assiniboin, 12, has helped his family make the prize baskets for the St. Ignatius Easter Egg Hunt for the last eight years. (Courtesy of Irene Pritzak)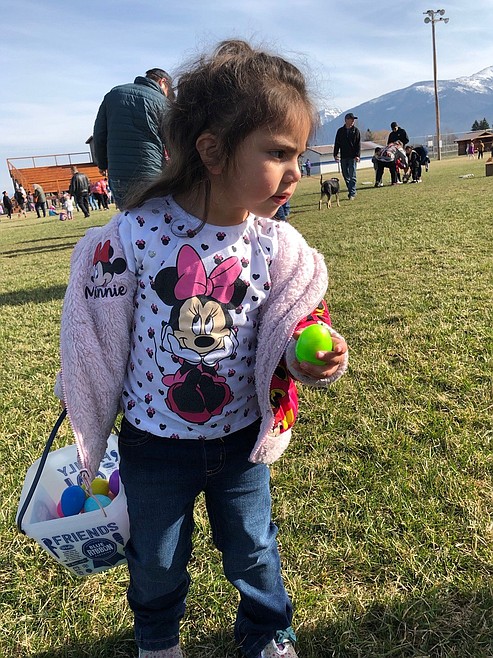 (Courtesy of Irene Pritzak)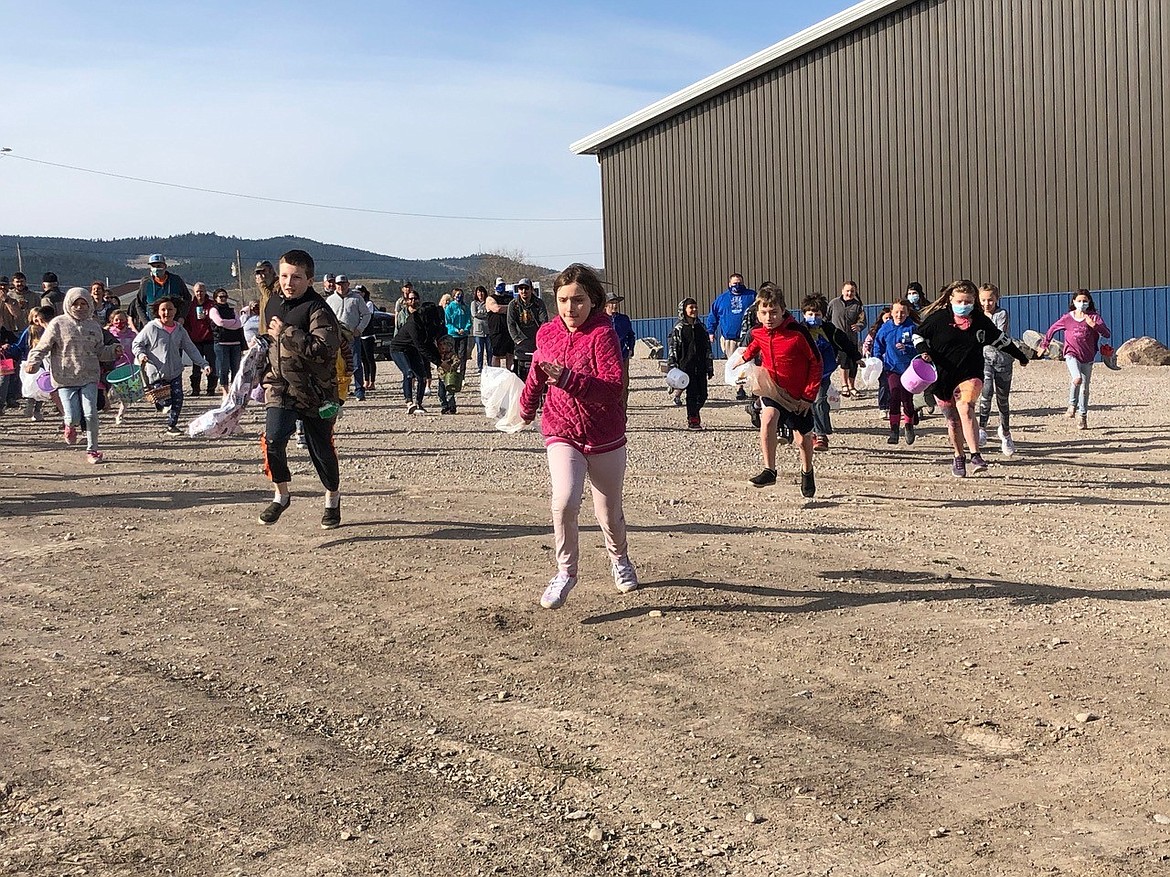 (Courtesy of Irene Pritzak)
Previous
Next
by
By Irene Pritzak For the Leader
|
April 4, 2021 2:00 PM
Hordes of children burst onto the fields at St. Ignatius schools Saturday, intent on finding as many colorful eggs as possible and hoping for a chance at a fabulous Easter basket prize. The weather was spectacular, and the parents and friends and families of the kids cheered them on.
After so many months of separation and quarantine, people were careful and mostly masked and kept social distance, so the St. Ignatius Chamber of Commerce decided to put on a fun event.
This annual event is sponsored by the Chamber of Commerce, led by prominent businessmen Fred Gariepy and Stuart Morton. Fred and Stuart have been leading the egg hunt for 35 years. They started at the original community park by the Mission church, and then moved to the Good Old Days field and finally to the school.
The schools' head custodian, Steve McCollum, makes sure the grass is the right height to hide eggs and sets up the borders for different age groups.

This year there were five cases of real eggs and 60 dozen plastic eggs filled with candy and a few special slips of paper for lucky basket winners. The eggs were boiled by Heidi Riddle of the Old Timer's Cafe and Stuart's NAPA crew.
The baskets were made by Fred's daughter and grandson, Randi Gariepy and her son, Sage Assiniboine, 12. Randi has been making the baskets for the last eight years, and Sage helps because he wants to help his grandfather, according to Linnea Gariepy, Fred's wife and Sage's grandmother. She also has been helping out for many years.
The Chamber funds the Easter egg hunt, and many volunteers make it a success. On Saturday there were between 125 to 150 attendees, and according to Fred, the whole hunt was over in 11 minutes.
This was Sage's last year to hunt eggs himself, as the age of participants tops out at 12, but he will be volunteering for a long while to come.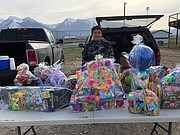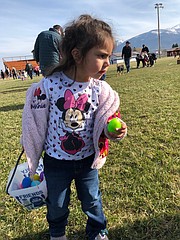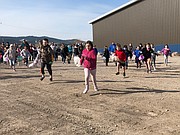 ---