Mark Curtis Moderie, 56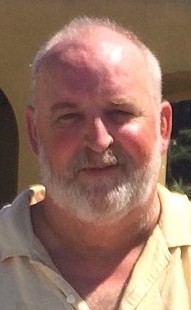 Mark Curtis Moderie passed away of natural causes on March 8, 2021. Mark was born Nov. 16, 1964 to Keran (Nicholson) Moderie and Richard "Dick" Moderie in Polson. Mark grew up on the family farm outside of Polson raising cows, horses, pigs and chickens. He loved cars throughout his childhood, finding old classic ones to rebuild with his father.

Mark graduated from Polson High School in 1983, joining the Navy right after. He was trained as an avionics electrician. His service took him overseas to Libya, Italy, Israel and in-state to Florida, where he met and married Robin Irwin. They had one son, Joshua. They later divorced.
While he was stationed in Pensacola, Fla., he was involved in a serious car accident. His injuries resulted in an honorable discharge from the Navy. After being discharged, Mark began his lifelong career as an avionics electrician working as a contractor for the military and other avionic repair companies. His work took him around the country and globe, living in Germany, Abu Dhabi, Saudi Arabia, Afghanistan, Georgia, Texas, Montana and Wyoming.

Mark met his wife of 28 years, Antonia "Toni" Buckbee, while working in Fort Hood, Texas. Together they traveled overseas, living in Germany and Abu Dhabi. They were married Oct. 22, 1993 in Vejle, Denmark. After eight years, they moved back to the states and had their first son, Joseph "Jeb," while living in Georgia. Missing the mountains, Mark moved the family back to Montana the following year, where they remained and where their second son, Jake, was born.

Mark's passion for cars and engines was lifelong and passed down to his sons. He always had a project he was working on, whether it was a car, motorcycle, boat or camper. His love of classic rock was also something he shared with his brothers and sons.

Mark is survived by his wife, Toni, and sons Josh, Jeb and Jake; parents Dick and Keran; brothers Rick (Ramona), Matt and Link (Ann); and nieces and nephews Jessica, Brian, Mack, Sophia, Ella and Elizabeth. A private family ceremony will be held at First Baptist Church, of which Mark was a member. Arrangements are being handled by Lake Funeral Home in Polson.
---