Time Capsule: New fire rig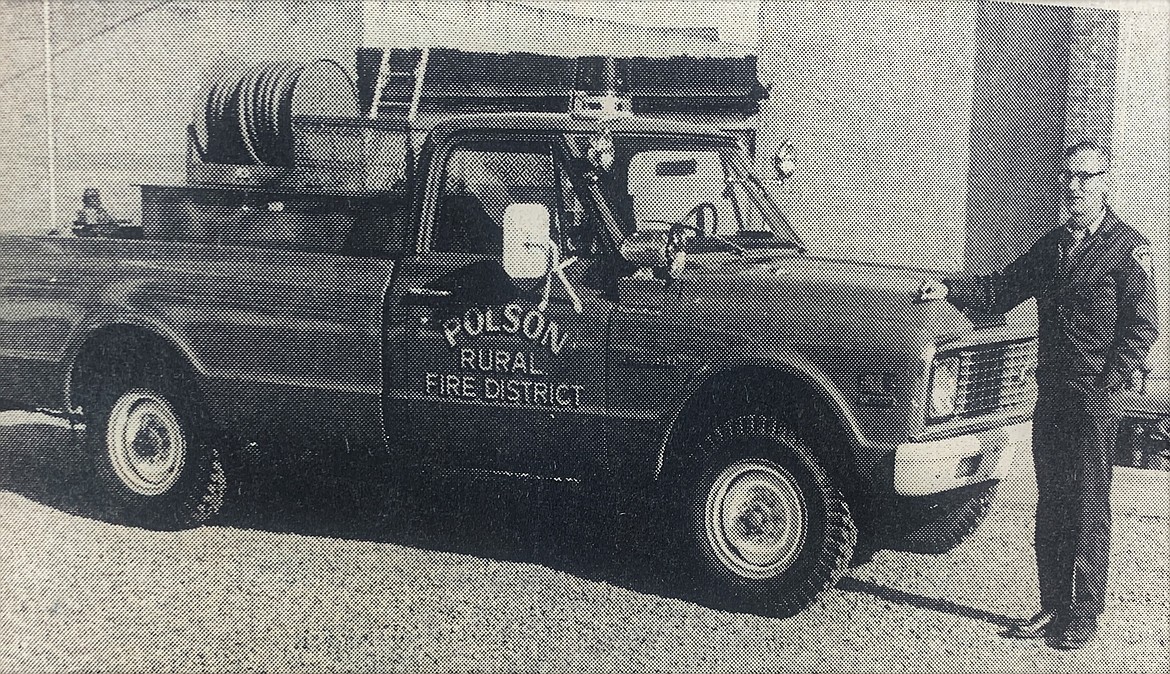 A new rural fire truck has arrived in Polson and is being prepared for service. The truck — which will be used mainly in grass fires and hard-to-reach sites — has a 300-gallon tank. The four-wheel drive vehicle will be equipped with a radio, ladder, light plant and hand tools when put into service in the near future. Shown with the truck is Fire Chief Bud Morse. (April 13, 1972 Flathead Courier)
by
Lake County Leader
|
April 15, 2021 12:15 AM
This week in the Lake County news archives.
Lady Pirates stun Frenchtown
April 15, 1999 Lake County Leader
The Polson Lady Pirates sent a bit of a jolt through the western Montana softball world last Saturday. They shocked the Frenchtown Lady Broncs 11-0 in five innings — the first time Frenchtown has ever been 10-runned.
"They've always had a solid program," Pirates coach Larry Smith said of the Lady Broncs.
Syndee Hunter pitched for Polson. She walked the first batter, but allowed just two hits. Maggie Hewankorn was 2 for 4 with two runs and three RBIs.
Duke awarded Antarctic medal
April 17, 1986 Flathead Courier
The U.S. Naval Support Force in Antarctica has awarded the Antarctic Service Medal to Sean Duke of Polson. Duke, who serves with the U.S. Navy in Antarctica, was honored in recognition of his contributions to the expiration and scientific achievement. BU5 Duke, a 1982 graduate of Polson High School, is serving a five-year hitch with the SeaBees. He is the son of Pamela Houle of Polson.
Proposed college site
April 14, 1966 Flathead Courier
The possibility of establishing a small college at Polson was made public last Friday when Westeren Montana Higher Education Council, Inc. filed articles of incorporation at the Lake County Courthouse. …
Some 600 acres on the hill south of Polson have been optioned for one-year periods to Action Realty Co. in Missoula. … It is believed part of the approximately 1.5-mile strip is the area that would be used if a college building program were to be developed.
---