Time Capsule: They've got the beat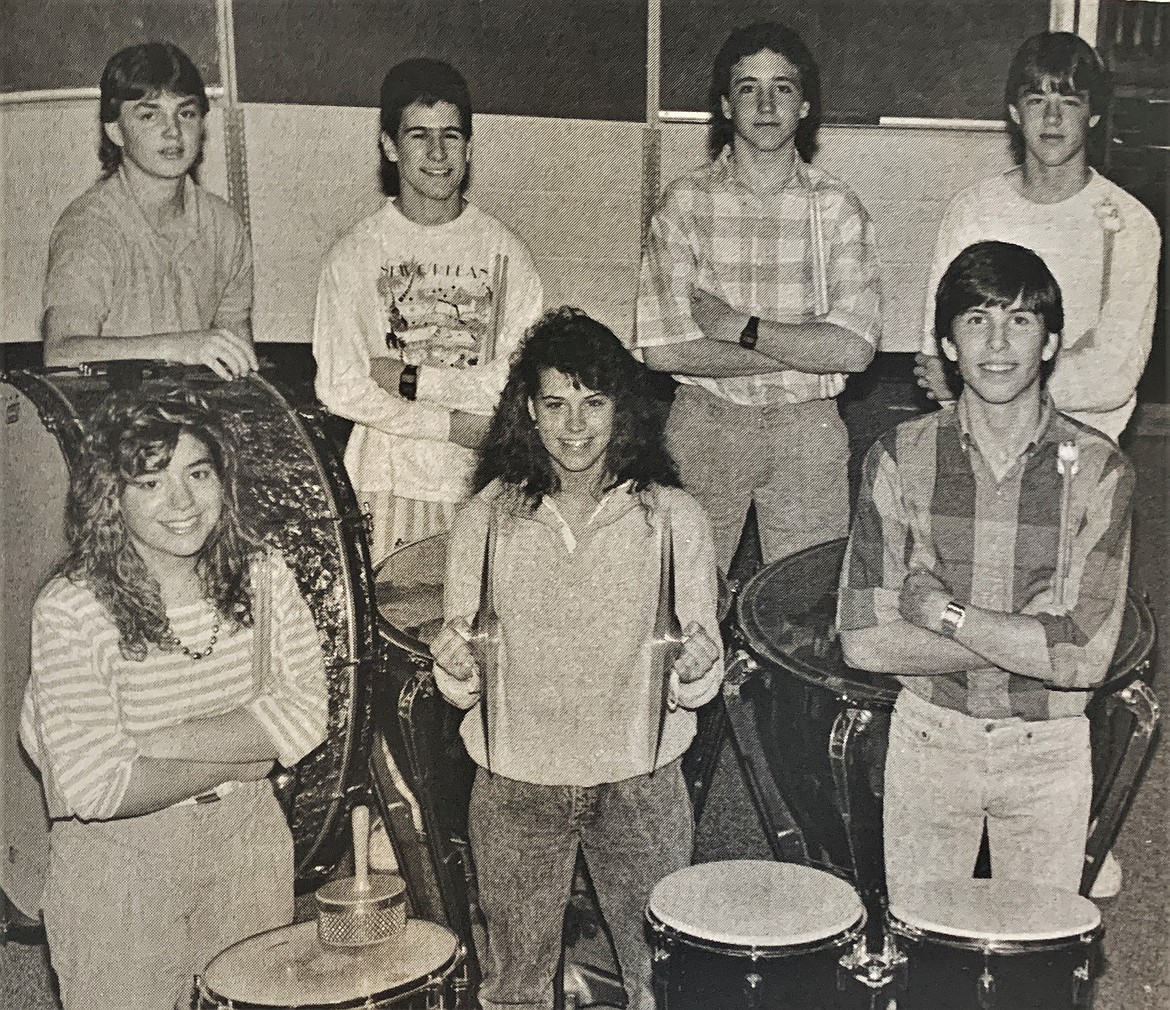 Percussion ensemble members receiving superior ratings at the district music festival were (front, from left) Suzie Marchello, Erika Frederick, Shawn Elder; and (back, from left) Travis Walter, Trevor McCrea, Doug Wyman and David Phillips. (April 21, 1988 Flathead Courier)
by
Lake County Leader
|
April 22, 2021 12:20 AM
This week in Lake County news archives.
Rodeo honors
April 21, 2011 Lake County Leader
Out of 10,500 student-athletes from three countries who compete in the National High School Rodeo Association, Polson's Wyatt Lytton has shown that he's one of the best in and out of the arena.
Twice.
Lytton was named the NHSRA Student-Athlete of the Month for May 2011, an honor given to athletes for their involvement in rodeo, extracurricular activities, volunteerism and goals.
"I'm really honored to win such a great award. I can't be more thrilled," Lytton said.
But, excuse the pun, this wasn't Lytton's first rodeo. He won the Junior High Student-Athlete of the Month honor last July.
Last year, Lytton made the junior rodeo nationals in Gallup, N.M.
Kidnapping drama ends peacefully
April 19, 2001 Lake County Leader
A kidnapping case that began in a shopping mall in Nebraska two weeks ago concluded peacefully last Thursday morning in a Flathead Lake home near Rollins when 29-year-old Anthony Wright surrendered to law officers and 17-year-old kidnap victim Anne Sluti ran into the arms of an officer from the Lake County Sheriff's Office.
The situation came to a conclusion after the Sheriff's Office received a call at 5 p.m. Wednesday from Rollins resident Albert Dufresne. He recognized a stolen blue Toyota Tercel with a boat on top parked in the driveway of a lakefront home on Lakeshore Drive. Officers drove by to confirm the presence of the car and a response team was mobilized.
About 50 law enforcement officers joined in a coordinated effort under Lake County Sheriff Bill Barron to talk Wright, known to be using the alias Tony Zappa, out of the house and into custody. ...
Sluti ran into the welcoming arms of the closest officer, Deputy Lance Jamison.
"From the look on her face and the way she hugged the officer, it was obvious that she was happy to be away from him," Barron said.
Wright looked "like a whipped puppy after his run was done," the sheriff noted.
---