Flathead Cherry Festival draws record crowds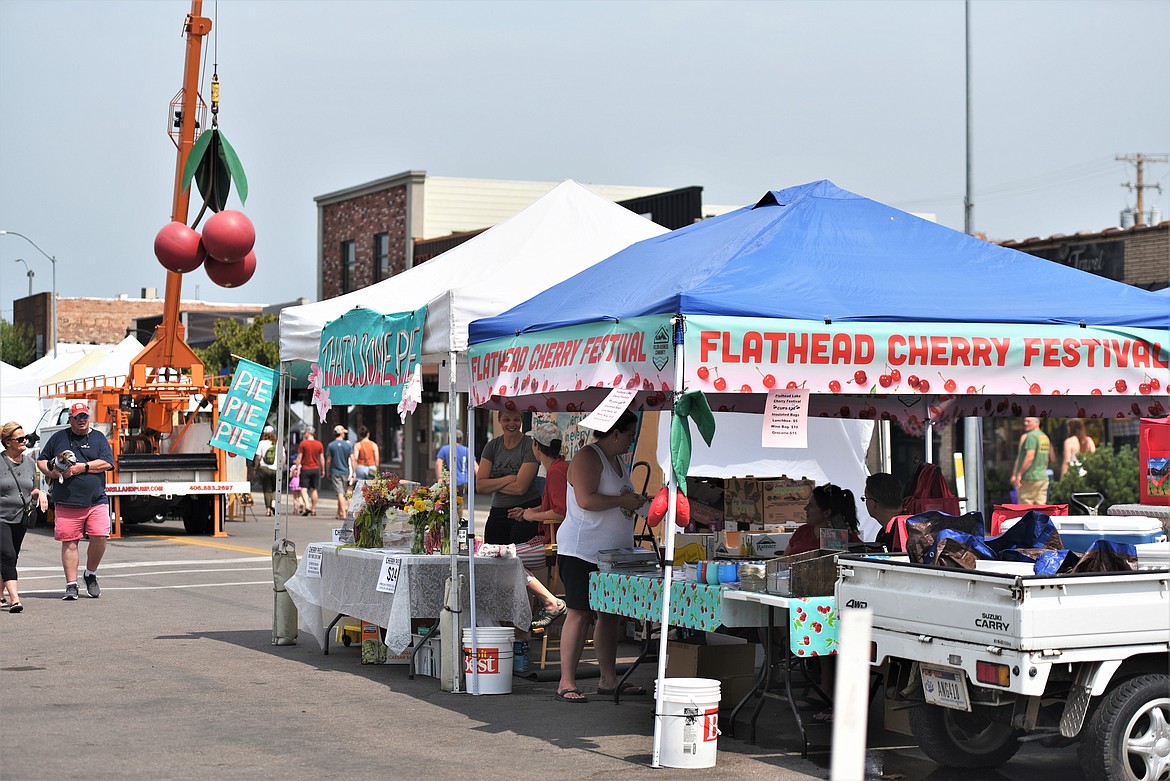 "We definitely had record attendance and lots of new faces," said Carol Lynn Lapotka, one of the organizers of the 2021 Flathead Cherry Festival. (Scot Heisel/Lake County Leader)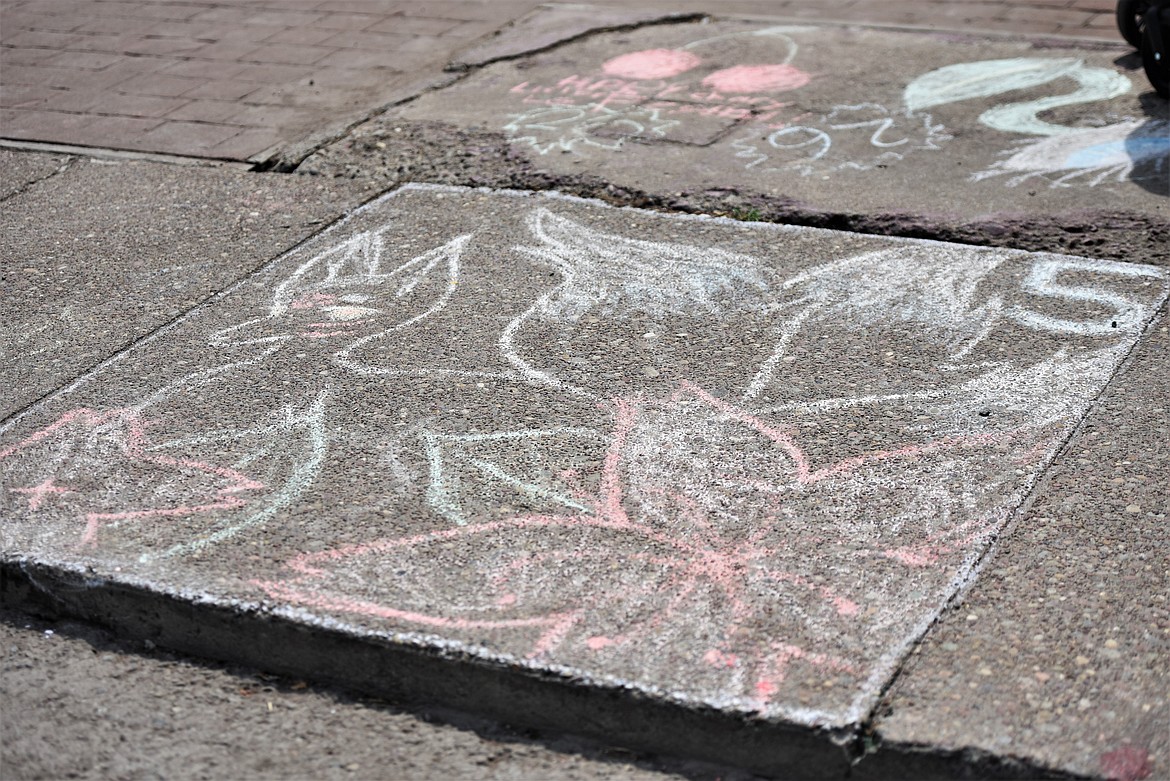 A chalk art entry at the 2021 Flathead Cherry Festival in Polson. (Scot Heisel/Lake County Leader)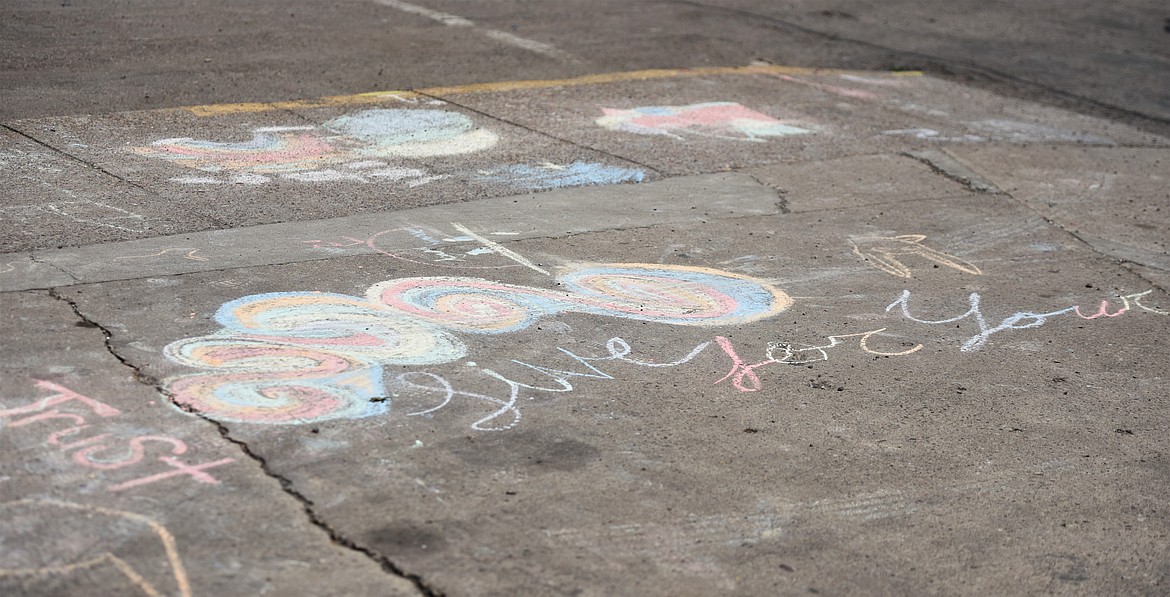 A chalk art entry at the 2021 Flathead Cherry Festival in Polson. (Scot Heisel/Lake County Leader)
Previous
Next
by
CAROLYN HIDY
Lake County Leader
|
August 3, 2021 5:05 AM
Flathead cherries were celebrated in style last weekend at the 2021 Flathead Cherry Festival in downtown Polson. And when the Boulder 2700 fire disaster struck the heart of cherry land, festival organizers turned on a dime and helped out.
"We definitely had record attendance and lots of new faces," said Carol Lynn Lapotka, one of the organizers from Polson Business Community (PBC). "People came out even though it was hot and smoky. We had close to 50 entries for the chalk art contest."
The Polson Chamber of Commerce served a boatload of pancake breakfasts, and visitors sauntered through the many arts and food booths lining the downtown streets. Cherry pies were flying off the racks, and most of the cherry growers sold out the first day, Lapotka said.
On Sunday, the festivities continued, but a new reality had set in due to the fire.
Several of the growers went home to pick again Saturday night for Sunday's visitors, but the fire caused some from the east side of Flathead Lake not to be able to return.
PBC had been selling water, but they quickly donated the remaining stock to the Red Cross and gave a $500 donation to the Polson Fire Department. Pies went on sale as "Buy One, Donate One," and the donated pies were sent to cheer up evacuees at the Red Cross center at Linderman Elementary. And the Polson Chamber shifted gears, taking pancake breakfasts to the evacuation center.
"There were lots of folks who were happy to be out and about with friends and family," Lapotka said. "And our beloved cherries were featured in all their glory."
Chalk art contest winners
Age 0-5: Rowan Goddard
6-12: Ambra Akkasha
13-17: tie, Innocent Arnold and Indy My
18 and over: Ash Cardoza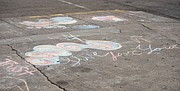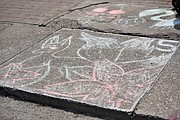 ---