Cruisin' by the Bay: Diamond T from Arlee a must-see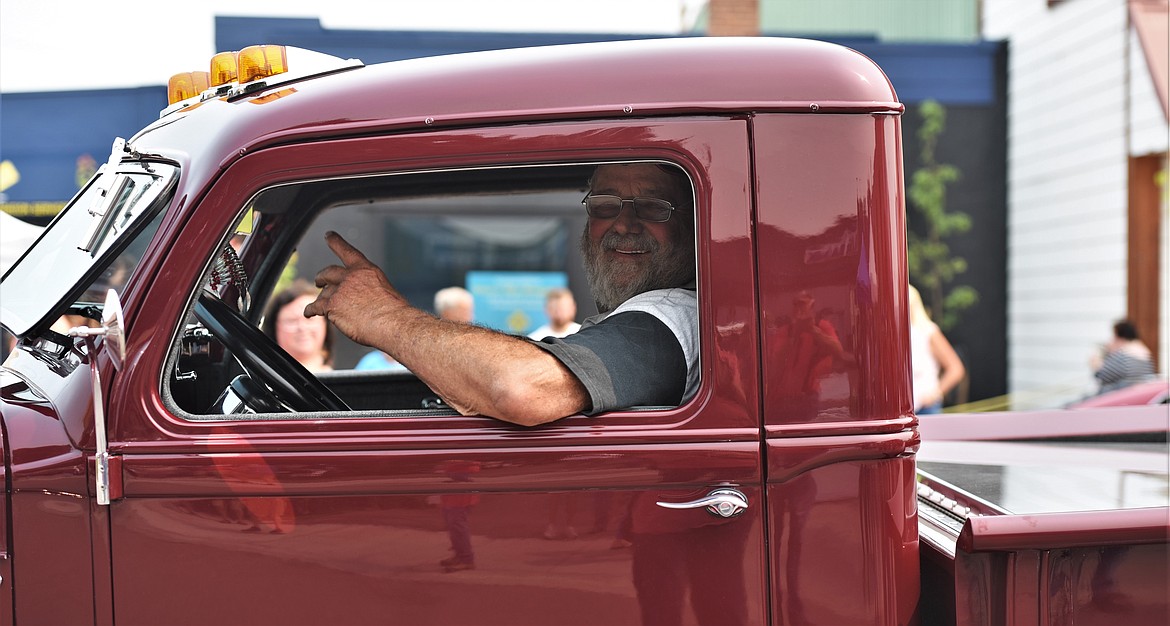 Dennis Black of Arlee smiles and waves after accepting the Best of Show trophy Saturday at the Cruisin' by the Bay car show in Polson. (Scot Heisel/Lake County Leader)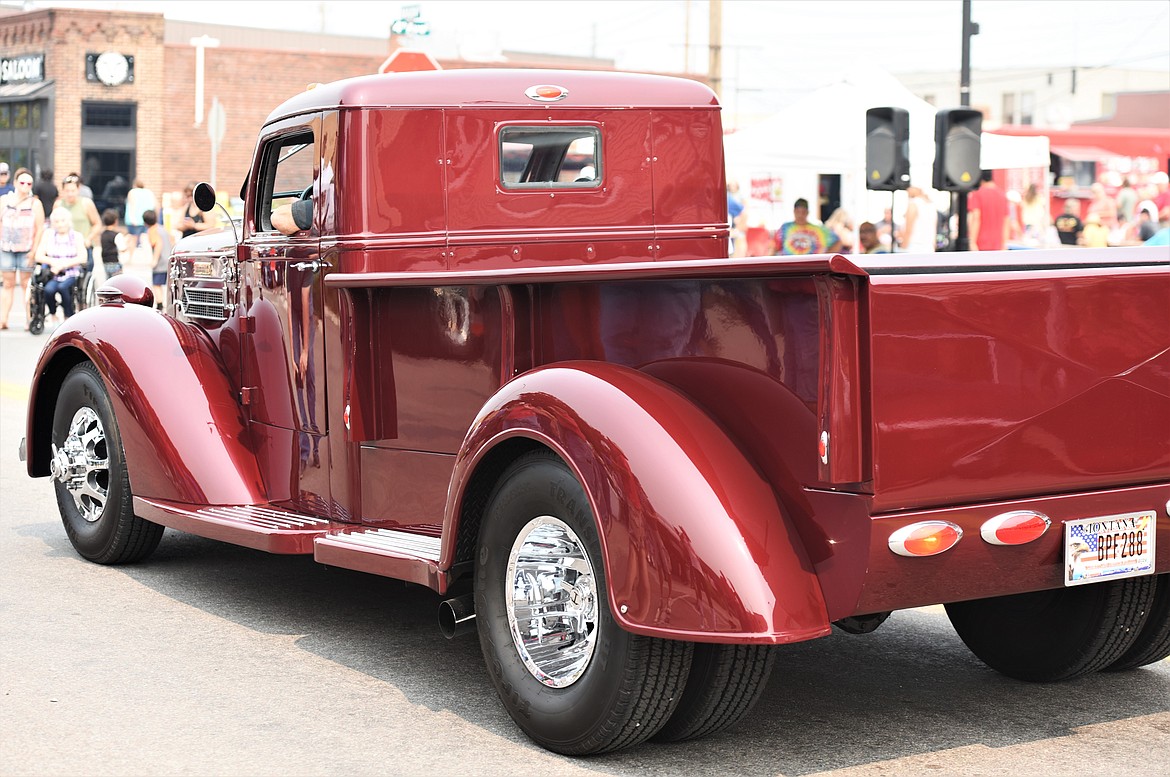 Dennis Black of Arlee claimed the Best of Show trophy Saturday at the Cruisin' by the Bay car show in Polson with his 1936 Diamond T Truck. (Scot Heisel/Lake County Leader)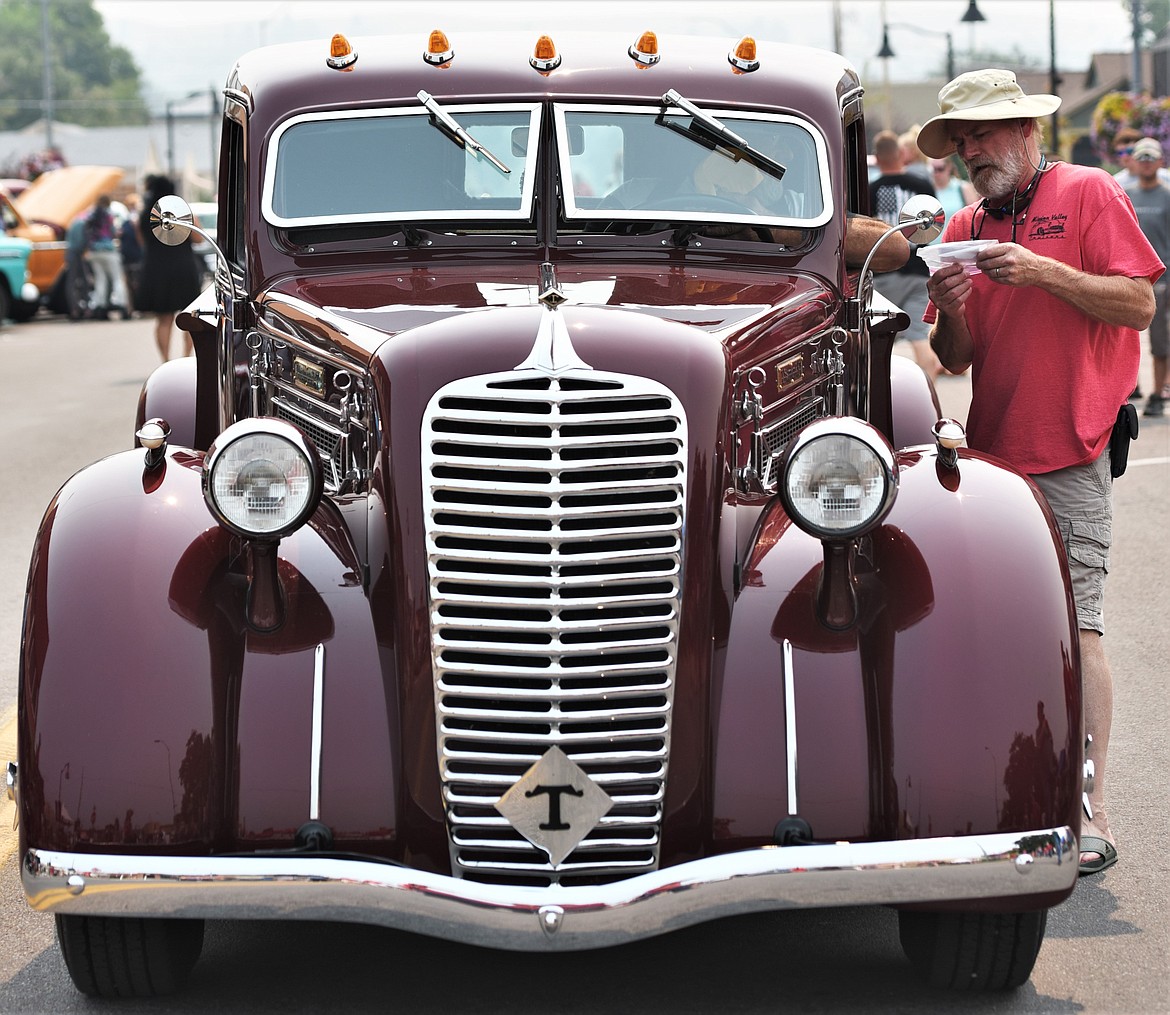 Dennis Black of Arlee claimed the Best of Show trophy Saturday at the Cruisin' by the Bay car show in Polson with his 1936 Diamond T Truck. (Scot Heisel/Lake County Leader)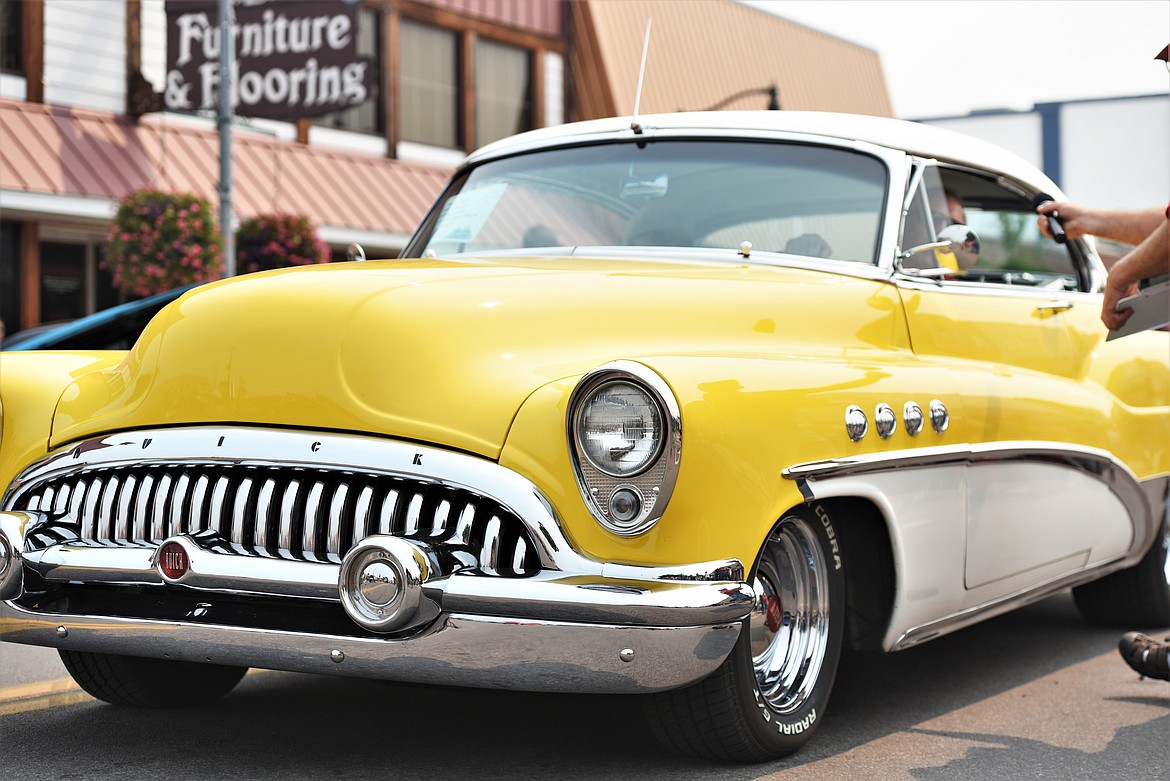 Top 10 Winner: Imagine coasting down the highway in this 1953 Buick Roadmaster, owned by Bob and Joyce Harris of Kalispell. (Scot Heisel/Lake County Leader)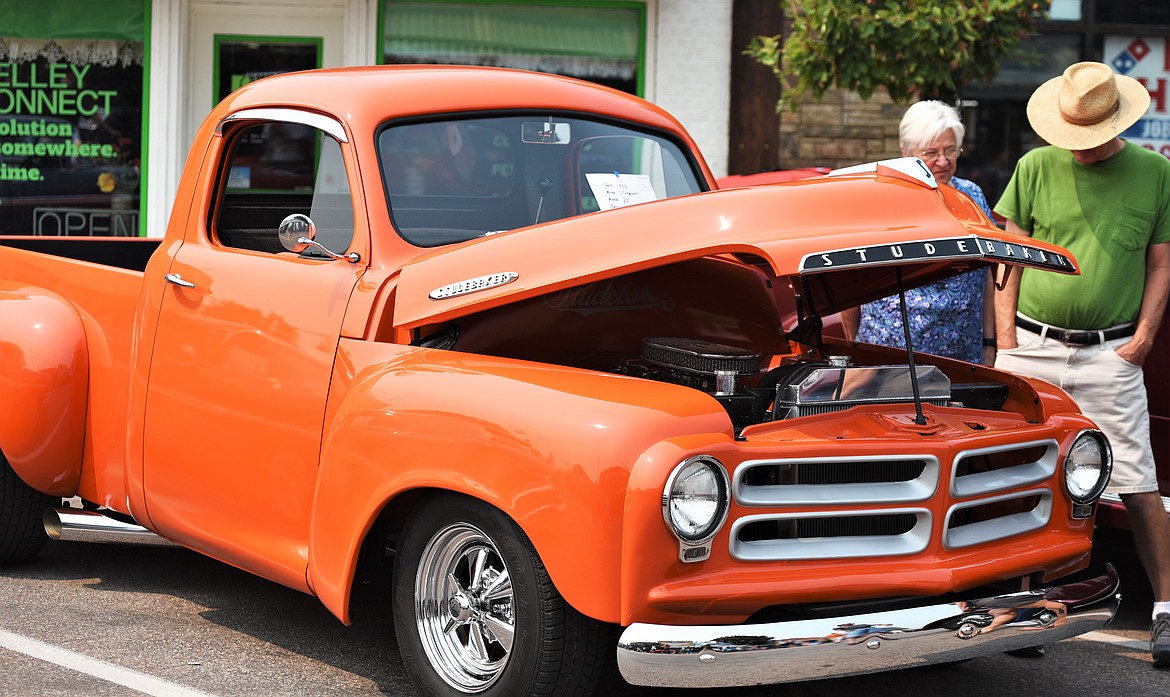 This 1955 Studebaker E5, owned by Jeremy Zenfel of Moise, took a Top 10 award Saturday. (Scot Heisel/Lake County Leader)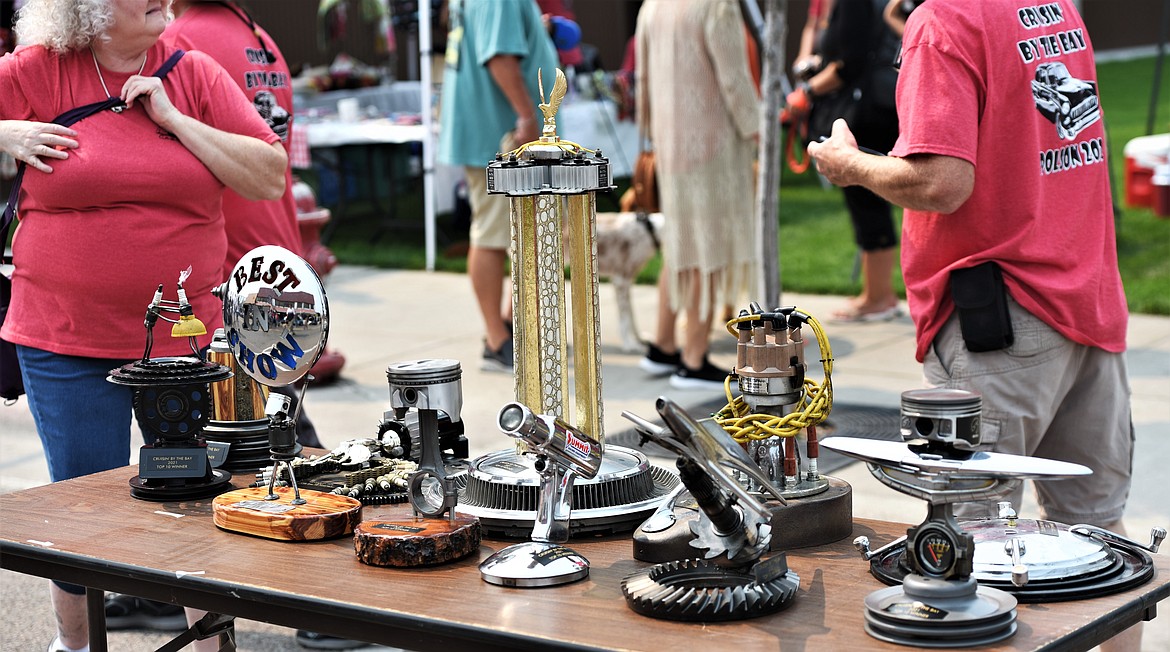 (Scot Heisel/Lake County Leader)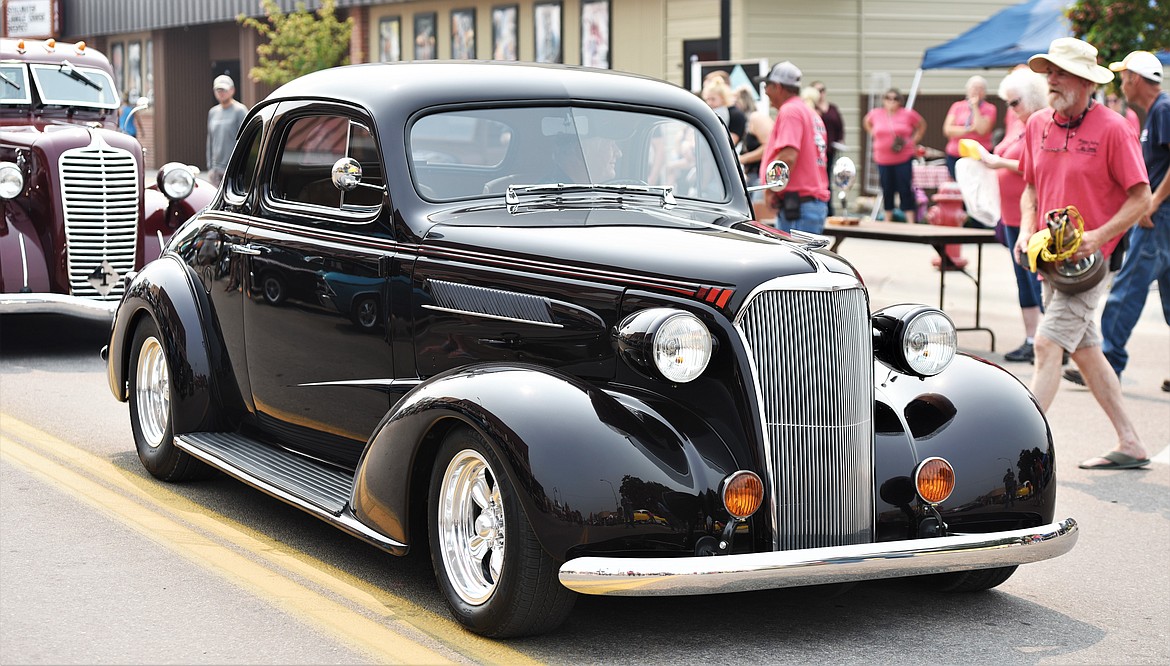 Top 10 Winner: Bill Smith's 1937 Chevy Coupe from Kalispell. (Scot Heisel/Lake County Leader)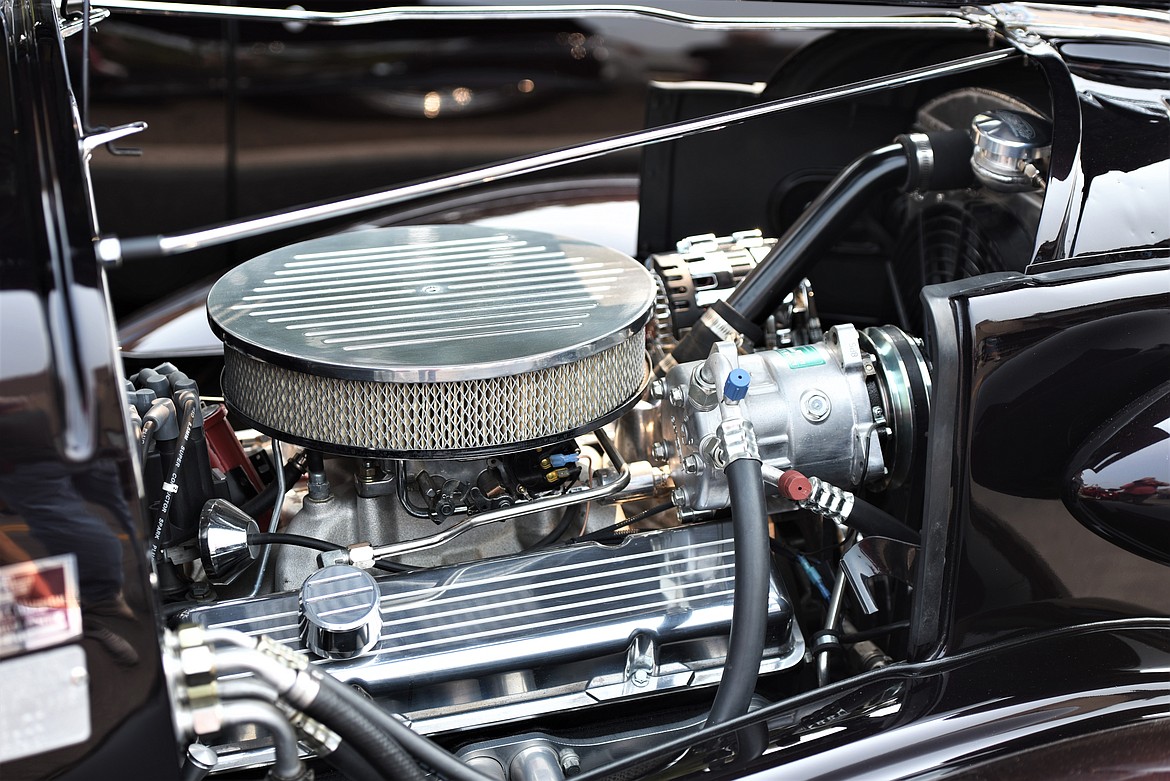 Bill Smith of Kalispell has the engine of his 1937 Chevy Coupe all chromed out. (Scot Heisel/Lake County Leader)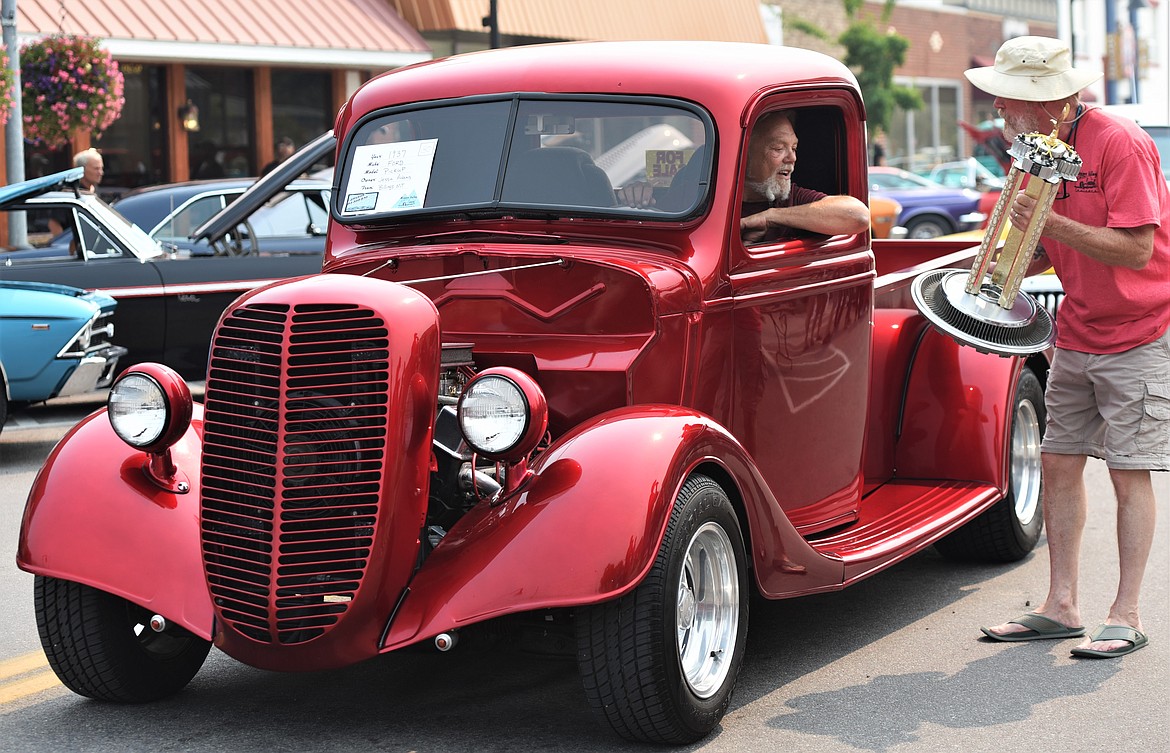 Top 10 Winner: Jessie Adams 1937 Ford Truck from Billings. (Scot Heisel/Lake County Leader)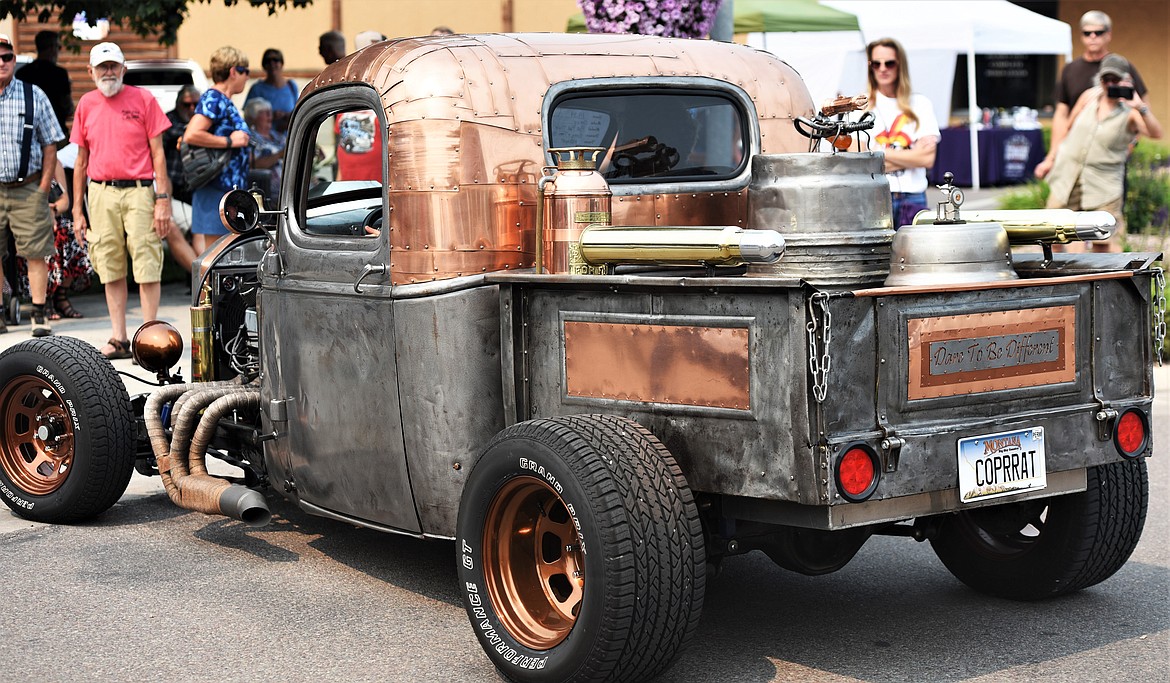 Top 10 Winner: Greg Greene's 1939 Chevy Rat Rod Truck "The Copper Rat" from Kalispell. (Scot Heisel/Lake County Leader)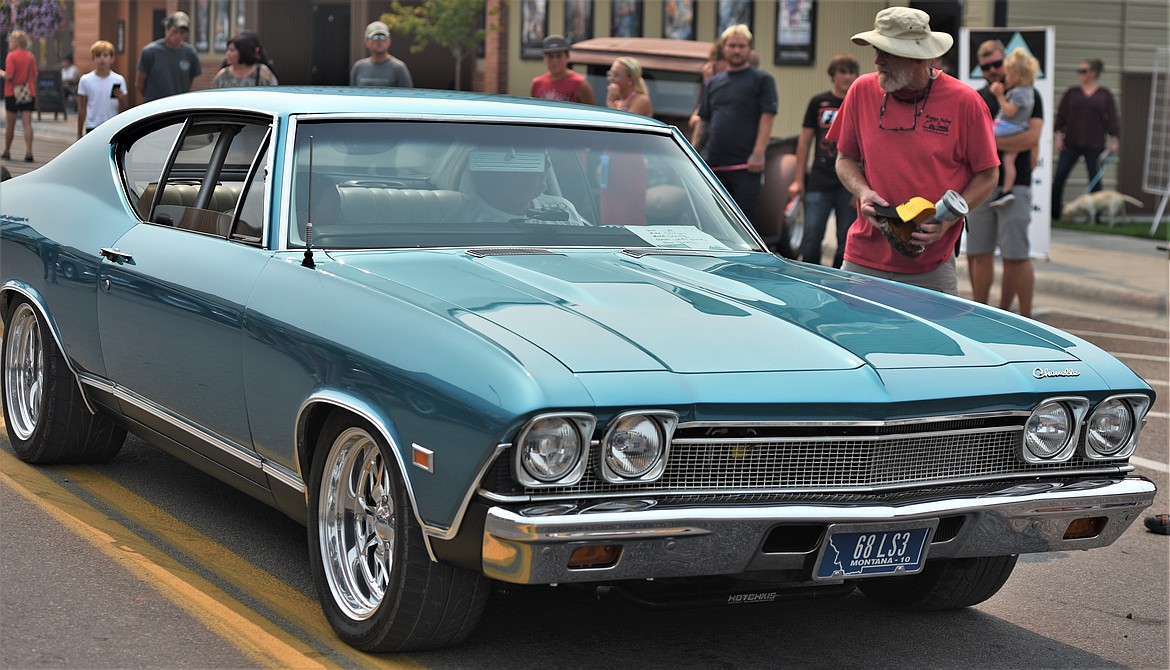 Top 10 Winner: Wade Frame's 1968 Chevy Chevelle from Polson. (Scot Heisel/Lake County Leader)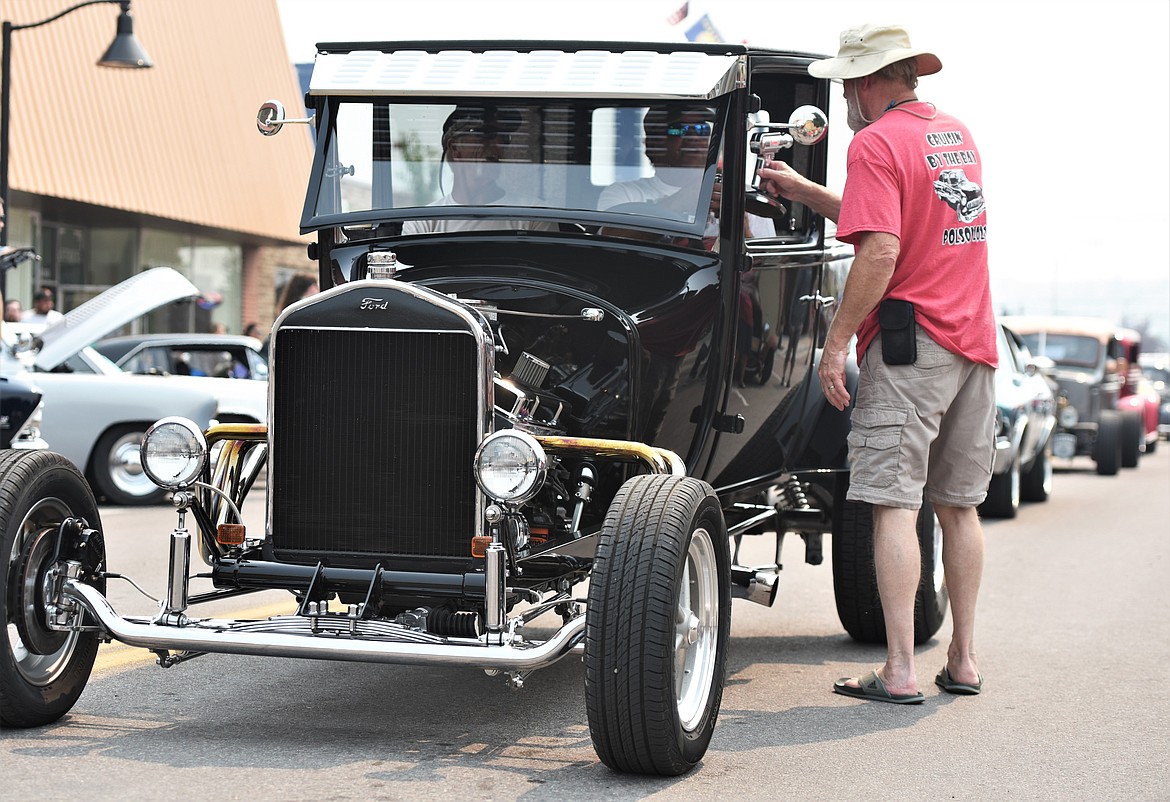 Top 10 Winner: David Bertlin's 1925 Ford Model T from Missoula. (Scot Heisel/Lake County Leader)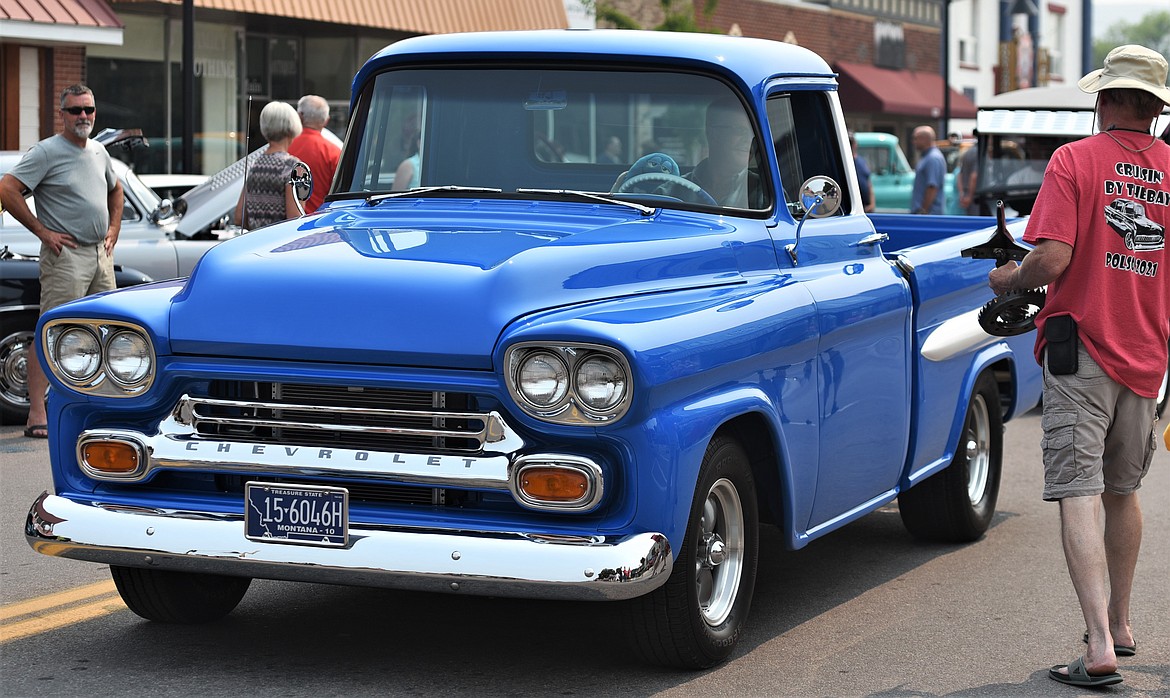 Top 10 Winner: Mark Sanders' 1959 Chevy Fleetside Truck from Polson. (Scot Heisel/Lake County Leader)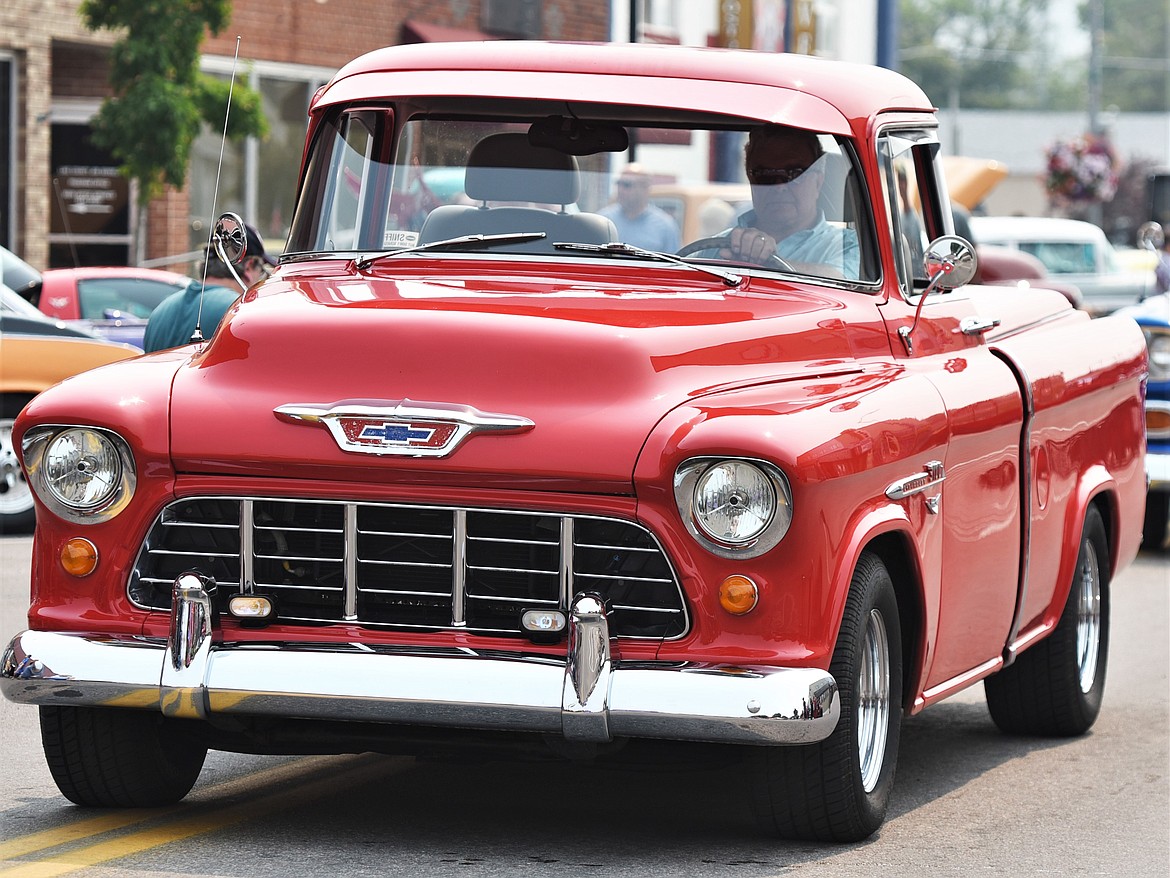 Top 10 Winner: John D'Agostino's 1955 Chevy Truck from Polson. (Scot Heisel/Lake County Leader)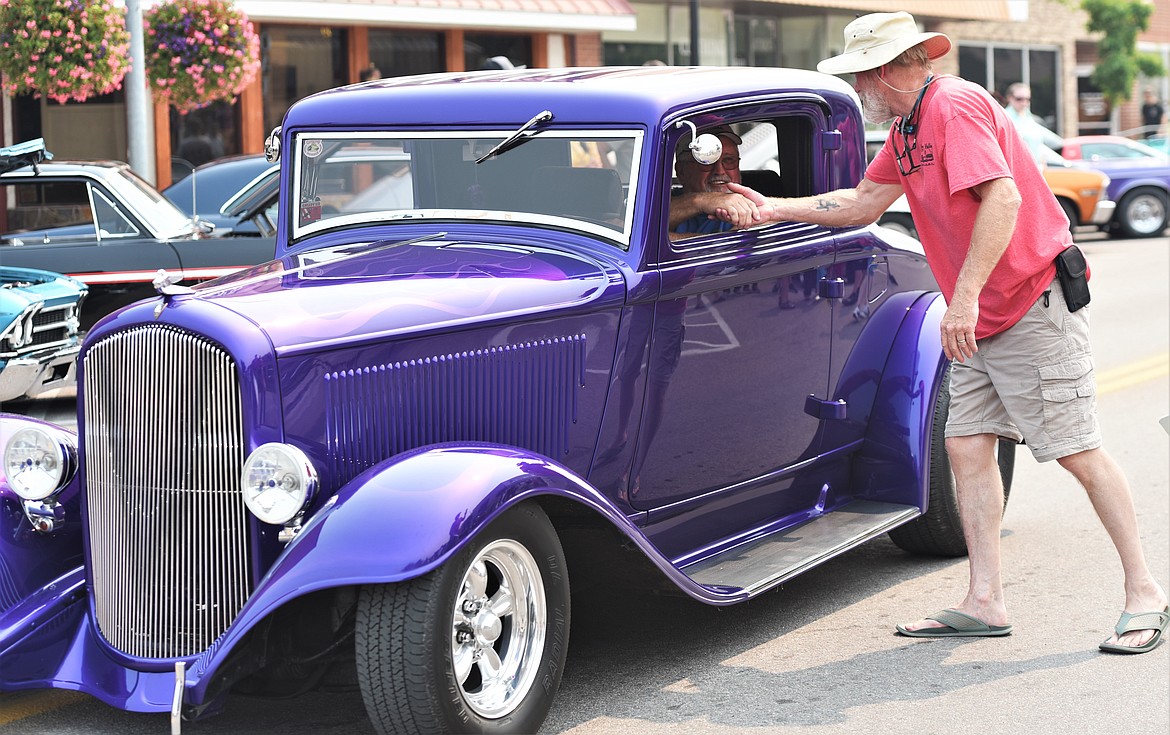 Top 10 Winner: Robin Ellenwood's 1932 Plymouth PB Coupe from Polson. (Scot Heisel/Lake County Leader)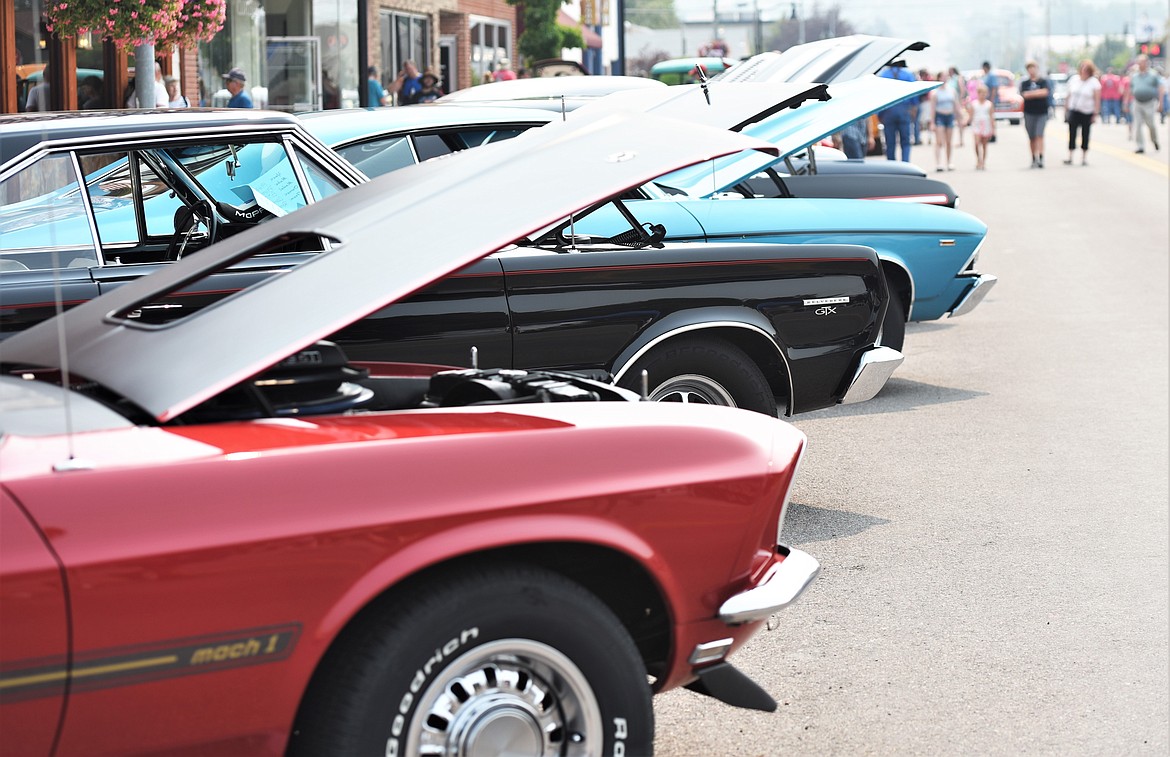 Muscle cars lined this stretch of Main Street during Saturday's car show. (Scot Heisel/Lake County Leader)
There were plenty of trucks at the Cruisin' by the Bay car show, including this bunch that looked ready for a mud run. (Scot Heisel/Lake County Leader)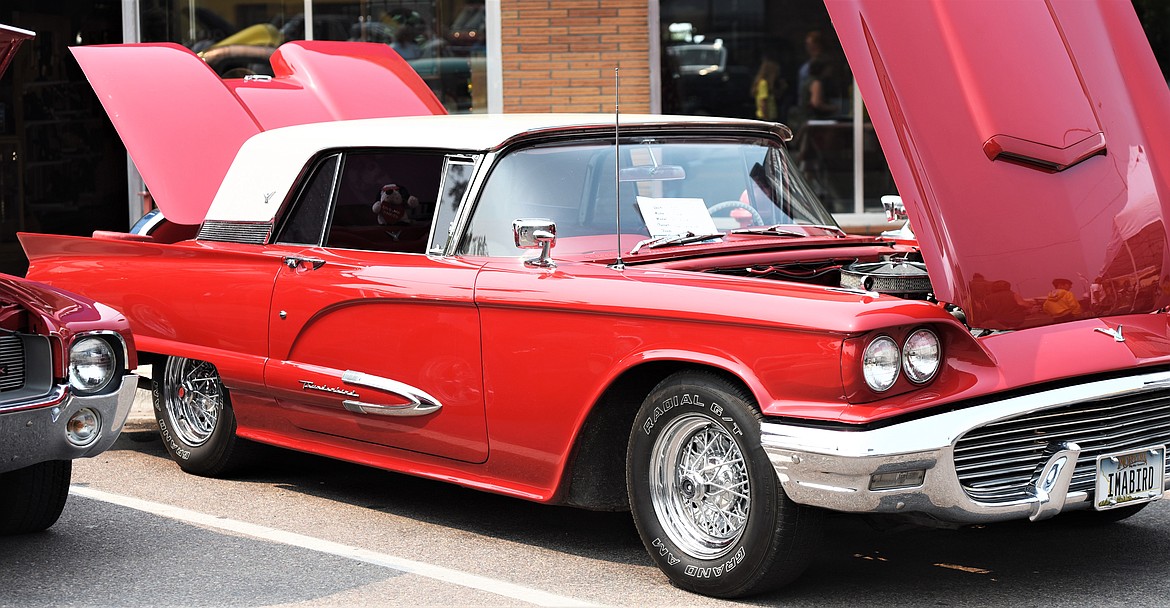 Tom Losleben's 1959 Ford Thunderbird turned some heads Saturday. (Scot Heisel/Lake County Leader)
Dwaine Collins of Polson drove his 1923 Ford T-Bucket down to Main Street. (Scot Heisel/Lake County Leader)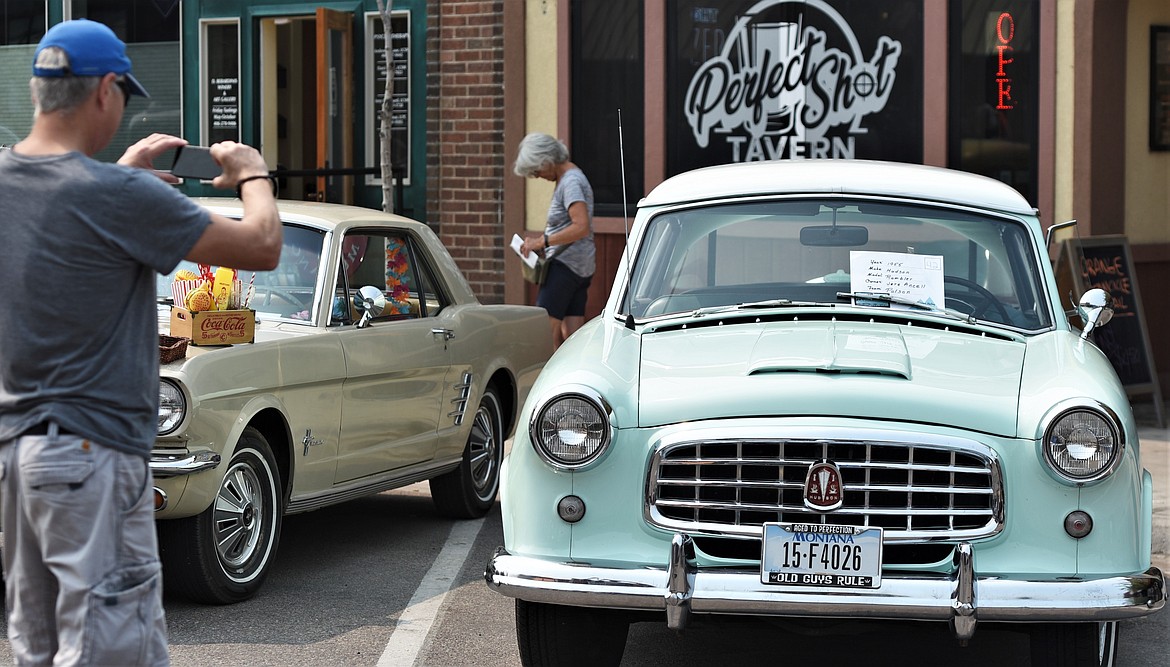 1955 Hudson Rambler, Jere Ancell, Polson. (Scot Heisel/Lake County Leader)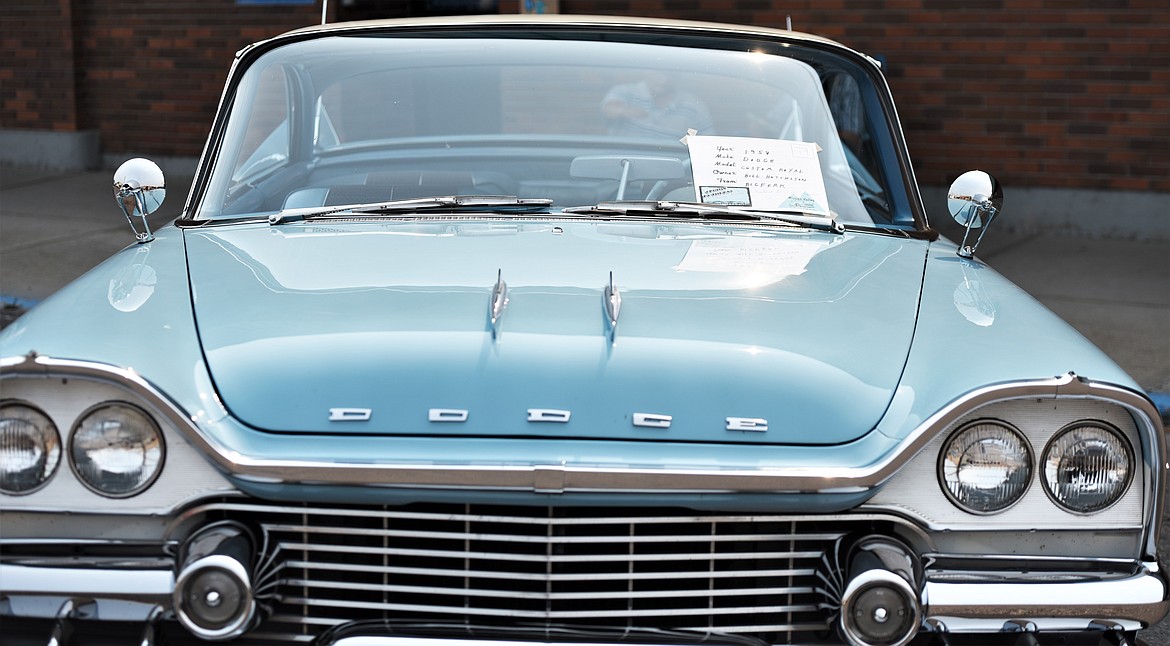 1958 Dodge Custom Royal, Bill Hutchinson, Bigfork. (Scot Heisel/Lake County Leader)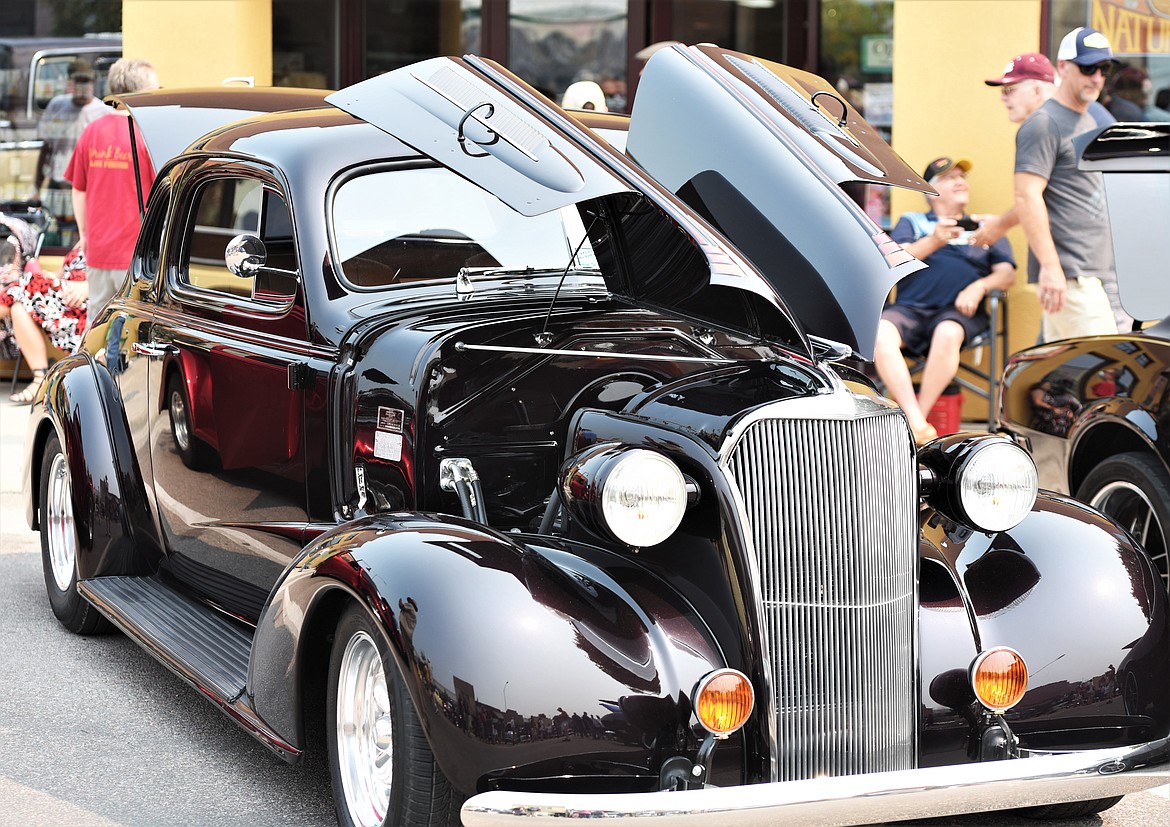 Top 10 Winner: Bill Smith's 1937 Chevy Coupe from Kalispell. (Scot Heisel/Lake County Leader)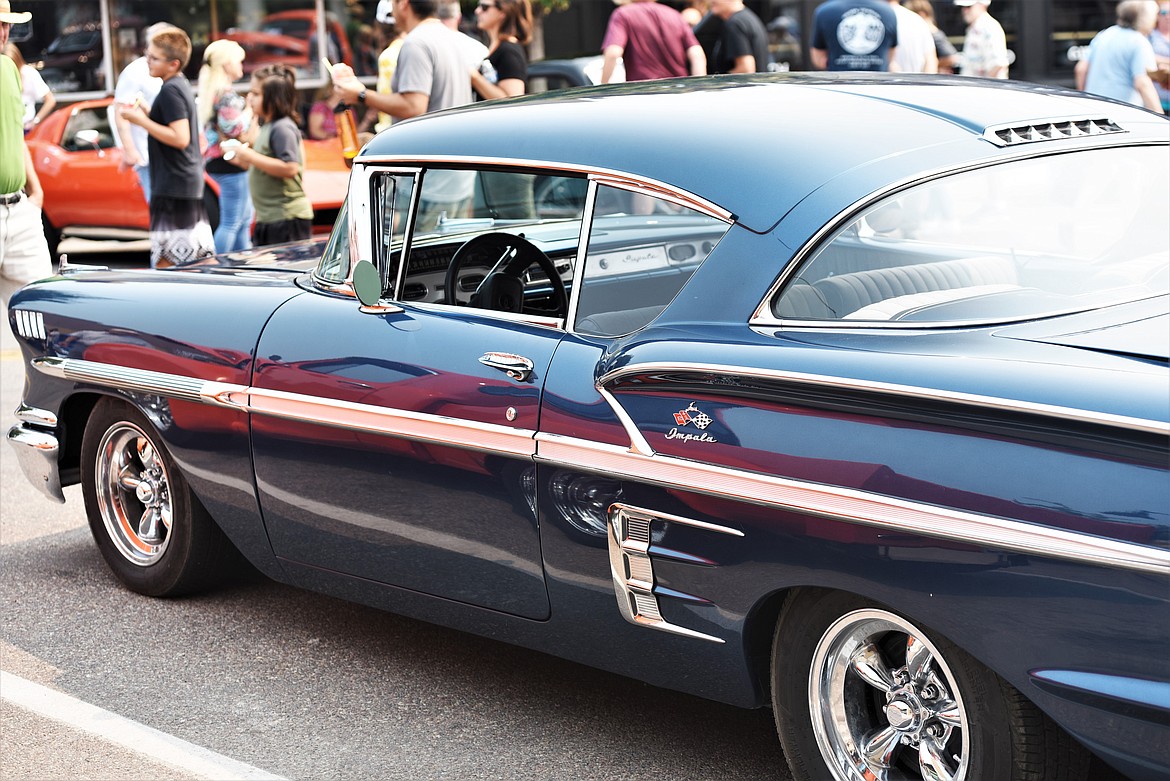 1958 Chevy Impala. (Scot Heisel/Lake County Leader)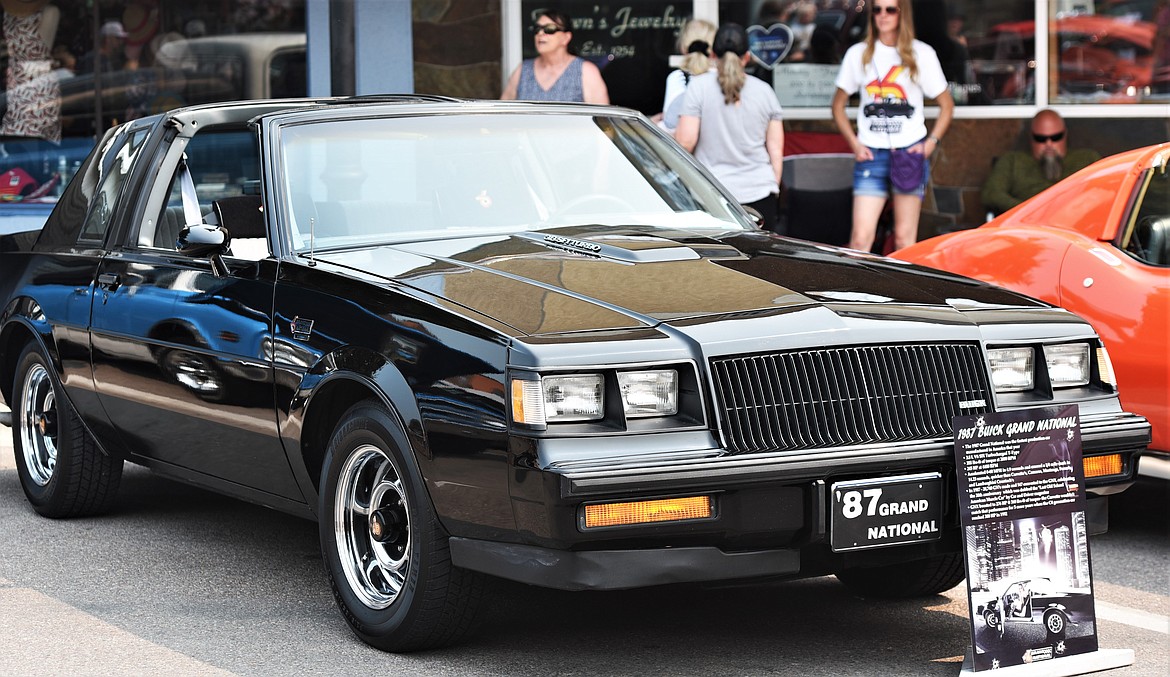 (Scot Heisel/Lake County Leader)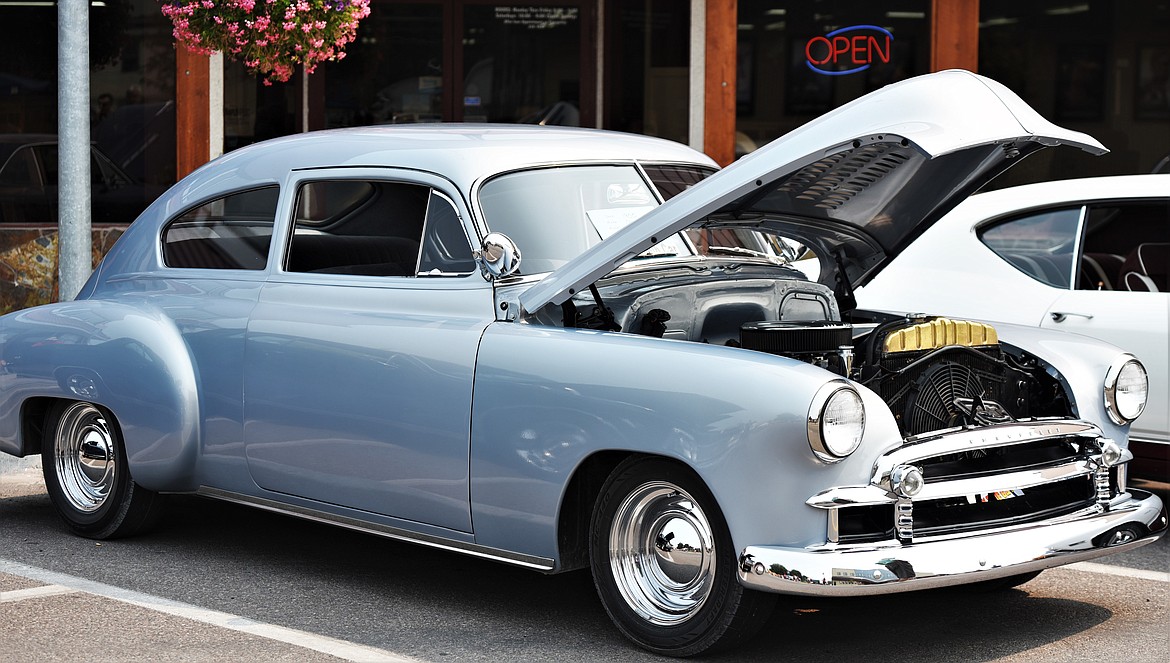 1950 Chevy Fleetline, Larry Cordis, Ronan. (Scot Heisel/Lake County Leader)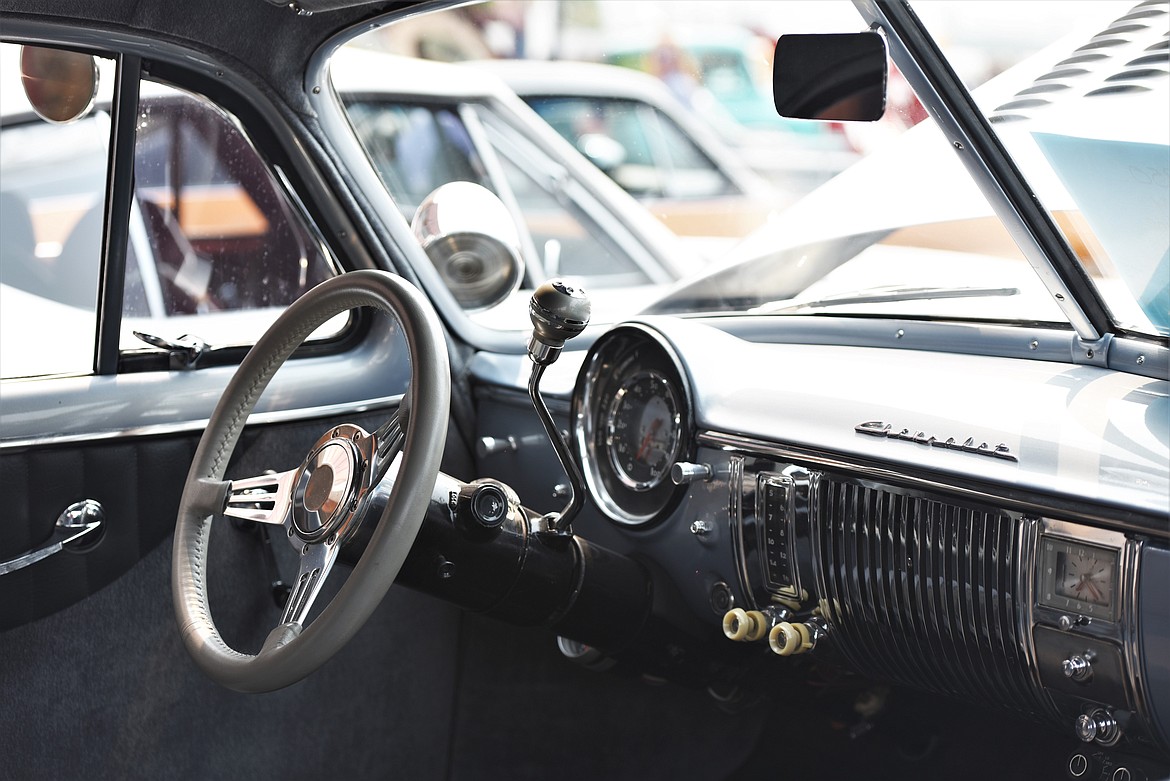 The interior of Larry Cordis' 1950 Chevrolet Fleetline. Cordis lives in Ronan. (Scot Heisel/Lake County Leader)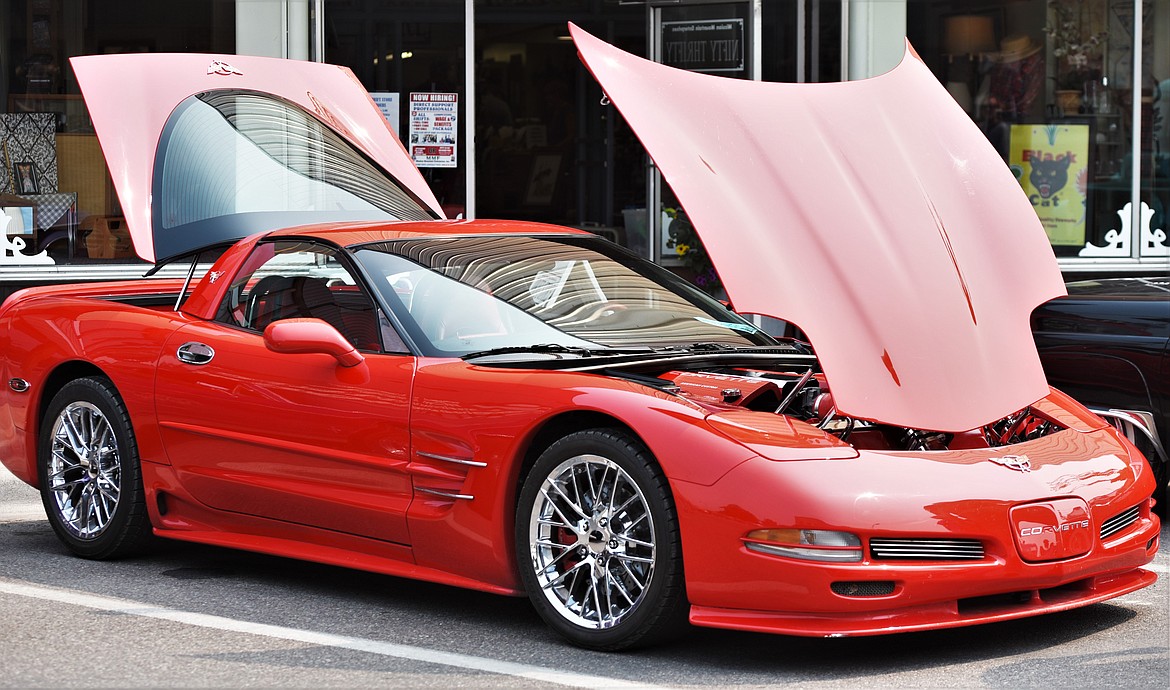 (Scot Heisel/Lake County Leader)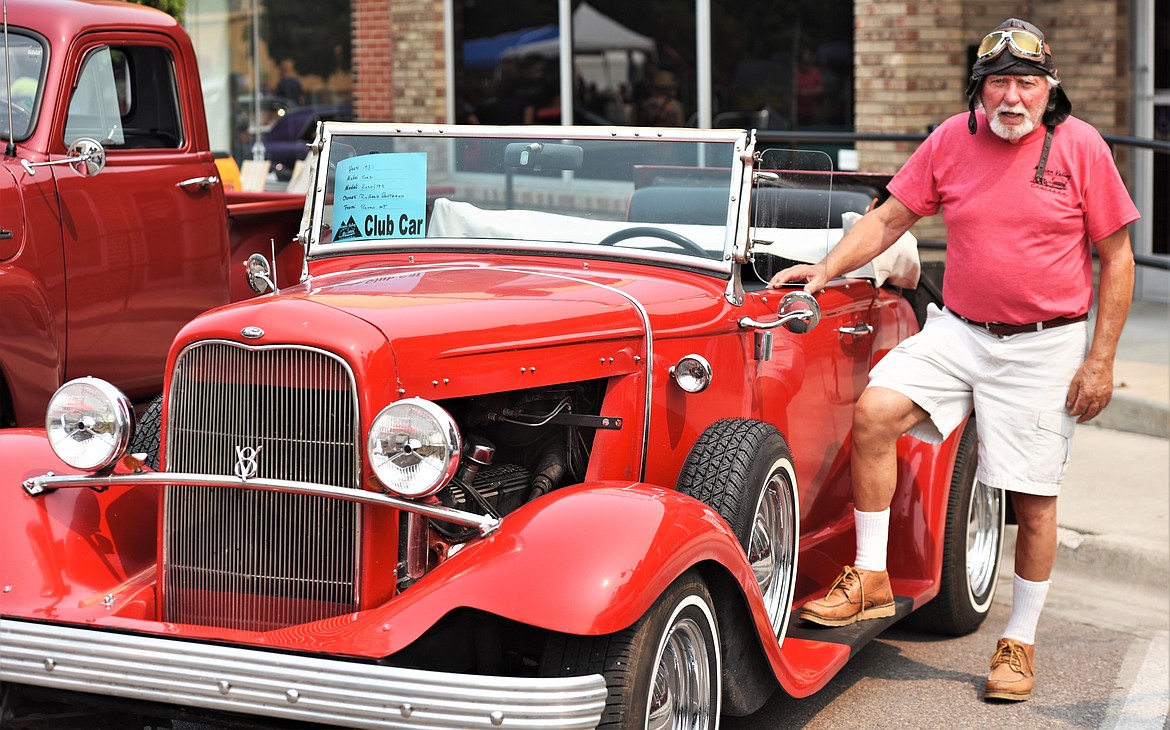 1931 Ford Roadster, Richard Santorno, Ronan. (Scot Heisel/Lake County Leader)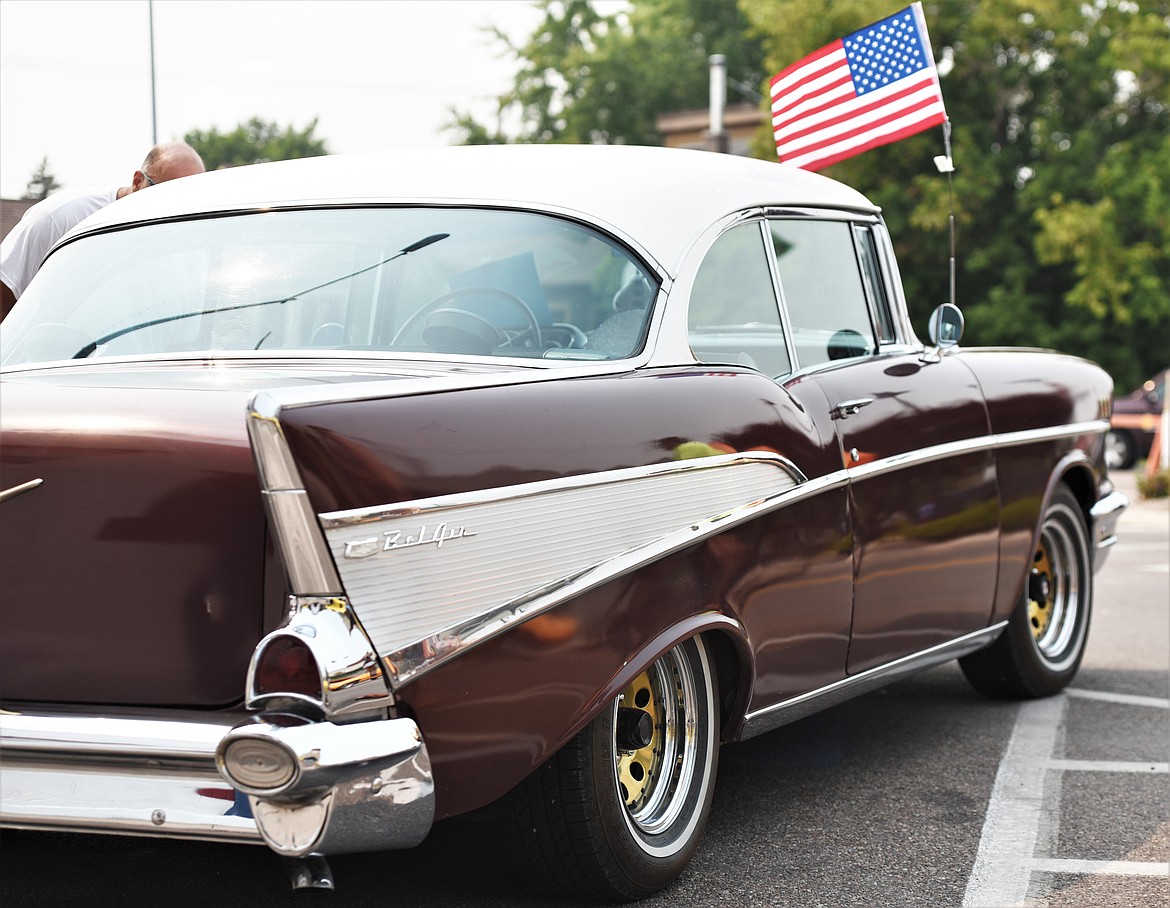 1957 Chevy Belaire, Jack Collins, Ronan. (Scot Heisel/Lake County Leader)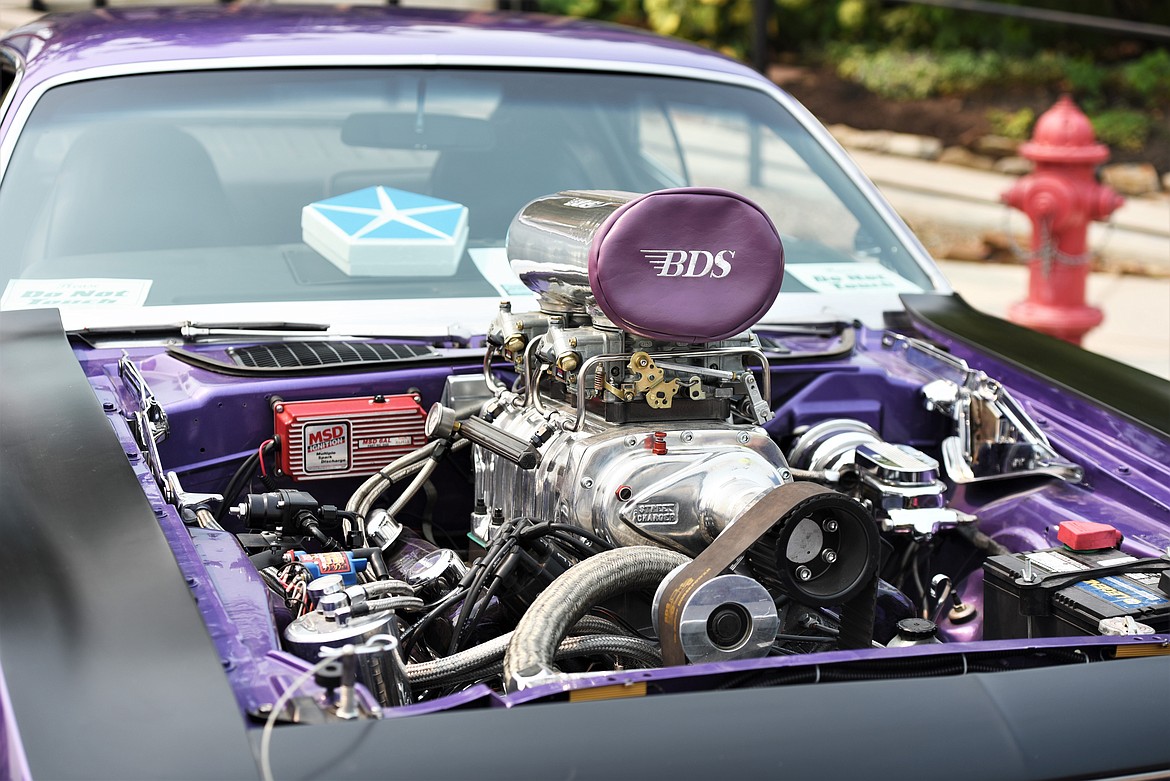 1970 Chevy Barracuda, Roger Martin, Kalispell. (Scot Heisel/Lake County Leader)
Previous
Next
by
SCOT HEISEL
Lake County Leader
|
August 18, 2021 12:00 PM
A slew of sweet rides lined Main Street and a few side streets in Polson as owners of classic cars and trucks gathered for the 2021 Cruisin' by the Bay car show.
When the dust settled, Dennis Black of Arlee took home the Best of Show trophy with his 1936 Diamond T Truck, a beauty with dual rear wheels and a burgundy finish.
Organizers were impressed with the turnout this year. After a year off due to the pandemic, a lot of classic car enthusiasts appeared eager to resume the popular annual event.
Mission Valley Cruisers, a local car club that organized the event, is planning a poker run around Flathead Lake on Saturday, Aug. 28. No classic car is required; any rig will be eligible for cards and a piece of the cash pot. The event begins with registration from 8 to 10 a.m. at the Sports Page Bowl in Polson.
For more information, visit the Mission Valley Cruisers Facebook group page or contact Richard Santorno at 406-676-8175.
2021 Cruisin' by the Bay Awards
Best of Show: 1936 Diamond T Truck; Dennis Black, Arlee.
Top 10 Winners:
1939 Chevy Rat Rod Truck, "The Copper Rat;" Greg Greene, Kalispell.
1955 Chevy Truck; John D'Agostino, Polson.
1925 Ford Model T; David Bertlin, Missoula.
1932 Plymouth PB Coupe; Robin Ellenwood, Polson.
1968 Chevy Chevelle; Wade Frame, Polson.
1937 Chevy Coupe; Bill Smith, Kalispell.
1953 Buick Roadmaster; Bob Harris, Kalispell.
1937 Ford Truck; Jessie Adams, Billings.
1955 Studebaker E5; Jeremy Zempel, Moise.
1959 Chevy Fleetside Truck; Mark Sanders, Polson.
---