Juli A. Parker, 80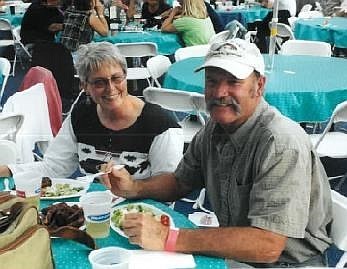 |
December 27, 2021 12:11 PM
May 7, 1941 to Dec. 18, 2021
Juli A. Parker was born May 7, 1941, to Harold T. Karlsgodt and Elaine Lucille (Potter) Karlsgodt in Polson.
She earned a Master of Arts in guidance and counseling. Juli then moved to northern Nevada, where she met John Hollis Parker. Juli and John wed Sept. 29, 1978. Juli became Michelle Ann Parker's mother with her marriage to John.
Juli possessed a passion for learning and working with others. Creating opportunities in learning and a love for people continued after Juli retired from full-time employment. From 2001-05 Juli worked as internship facilitator at Bishop Manogue High School. She also earned an administrative credential from the University of Nevada, Reno in 1983.
Predeceased by her father, mother and son (John F. Prater Jr.), Juli is survived by her husband, John H. Parker of Spanish Springs; her daughter, Michelle Ann Parker of Sparks; her granddaughter of Matthews N.C., Crystal Prater; three grandsons, Nicholas, Mason and Zander; and a brother, Reverend Greg Karlsgodt (Carroll) of Hamilton.
Friendships were treasured; Juli's friendship ranged from kindergarten to the present and reflected the places she had lived and worked. At Juli's request, no services are scheduled. To continue Juli's dedication to education and her love of people, Juli requested contributions to the Polson High School class of '59 scholarship fund, 111 Fourth Ave. E., Polson, MT 59860 or The American Cancer Society.
Recent Headlines
---