H. Kim Maker, 83
|
December 28, 2021 1:20 PM
H. Kim Maker, 83, of Charlo, passed away quietly on Dec. 14, 2021, with loved ones by her side, at St. Luke's Extended Care Facility in Ronan.
Western Montana lost a great lady, a great mind, a great soul and several IQ points with this loss. Kim was a proud member of the Osage Nation of Oklahoma and longtime resident of Missoula and the Mission Valley. She loved sharing the great native history of these lands, and would often hold dinner table court to make sure that younger generations would continue to appreciate and conserve this precious land.
There was often mention of Richard Eggert and Pat Hurley's knowledge of the Mission Mountains and surrounding valleys — one with whom you would never get lost, and Pat could ensure your safety by identifying all edible plants.
Kim was an animal lover; she left no stray behind. She cared for all creatures great and small. Though she had many many friends, perhaps her best and wisest friends were the four-legged kind.
Kim chose to live in the present. She never dwelled on the past. Often she dodged questions about her youth, which was endlessly interesting. She traveled the world, lived in the Philippines as a child, graduated from Cornwall High School in New York, attended school in Florida, and studied journalism at the University of Montana.
She was an avid reader, an accomplished storyteller, a cancer survivor and a fantastic teacher. Just knowing her made one measurably smarter. She loved a good story and her laugh could be heard echoing from the Mission Mountains, across Flathead Lake, and winding down the banks of the Flathead River.
She loved going to powwows, taking drives around Flathead Lake and doing the New York Times crossword puzzle.
Kim's family wants to thank the staff, nurses, CNAs, aids and her doctor, Dr. Megan Vigil, at St. Luke's Extended Care and Nursing Home in Ronan. The love, care and comfort you provided our mother didn't go unnoticed.
Kim had a huge circle of close, loving friends, some of whom are the Toussaint family, Paul and Sharon, Duff and Marion Gerrish, Debbie Merritt, Caroline Myhre, the Dicterow family (Karen) and two of her lifelong friends, Mike Barton, and Mike Carney, and so many many more. She loved you all and enjoyed receiving all the cards, gifts and phone calls.
And mostly she loved all the grapes. She was known as Grandma Kim to Bry Anna, Jean Paul and Rochelle Toussaint. They have been in her life since Day One, and she adored them. Making crafts, dreamcatchers, carving pumpkins and taking them bowling were just some of the many things she did with them. Many can remember seeing Kim at their sporting events, school functions and anything they were involved in, always cheering them on, and often bragging of their accomplishments. Her bond with each was very unique and special.
Kim didn't get enough time with her grandchildren, Malyea, Alex and Rose Crossland, who gave her even more bragging rights. She loved them all so much and knew they will all grow up and do great things in life.
Kim was preceded in death by her beloved daughter, Kimberly Crossland. She is survived by her son, Kent Crossland (Rhea) of Phoenix;, her daughter, Laura Esterby (Wally) of Charlo; and her beloved grandchildren. She will be dearly missed by all who knew and loved her. A remembrance celebration is being planned for summer/spring 2022. In lieu of flowers, please consider a donation in her name to Montana PBS at www.montanapbs.org, or any animal shelter near you. Condolences may be sent to Foster Funeral Home, 216 Project Drive, St. Ignatius, MT 59865.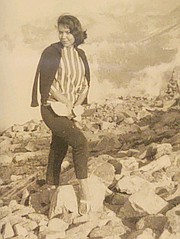 Recent Headlines
---