Photos: Classic Country Jamming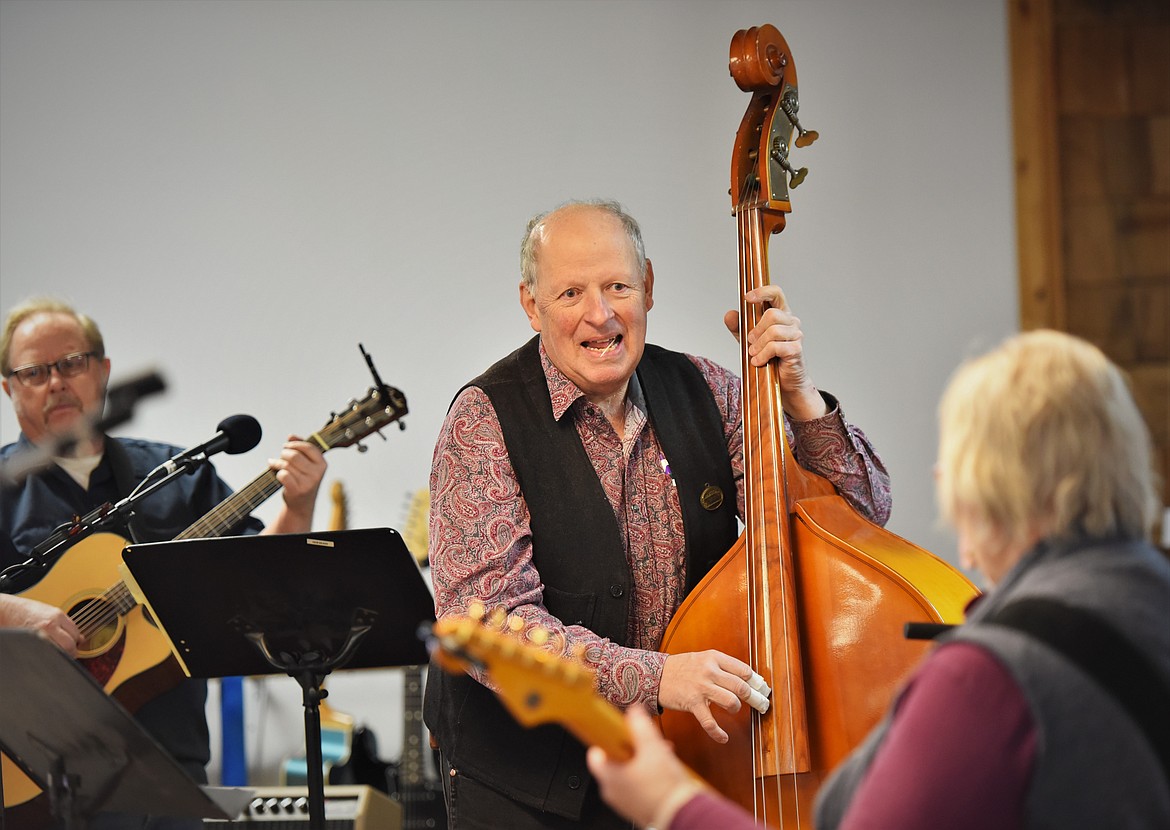 Wally Congdon, on stand-up bass, communicates with guitarist Gerry Iseman while Gerry's brother, Dale Iseman, plays along in the background during a Classic Country Jamming session Sunday afternoon in Ronan. (Scot Heisel/Lake County Leader)
From left: Betty Carter, Ken Kenmille, Dale Iseman and Wally Congdon play "Rolling in My Sweet Baby's Arms" with several others not pictured. (Scot Heisel/Lake County Leader)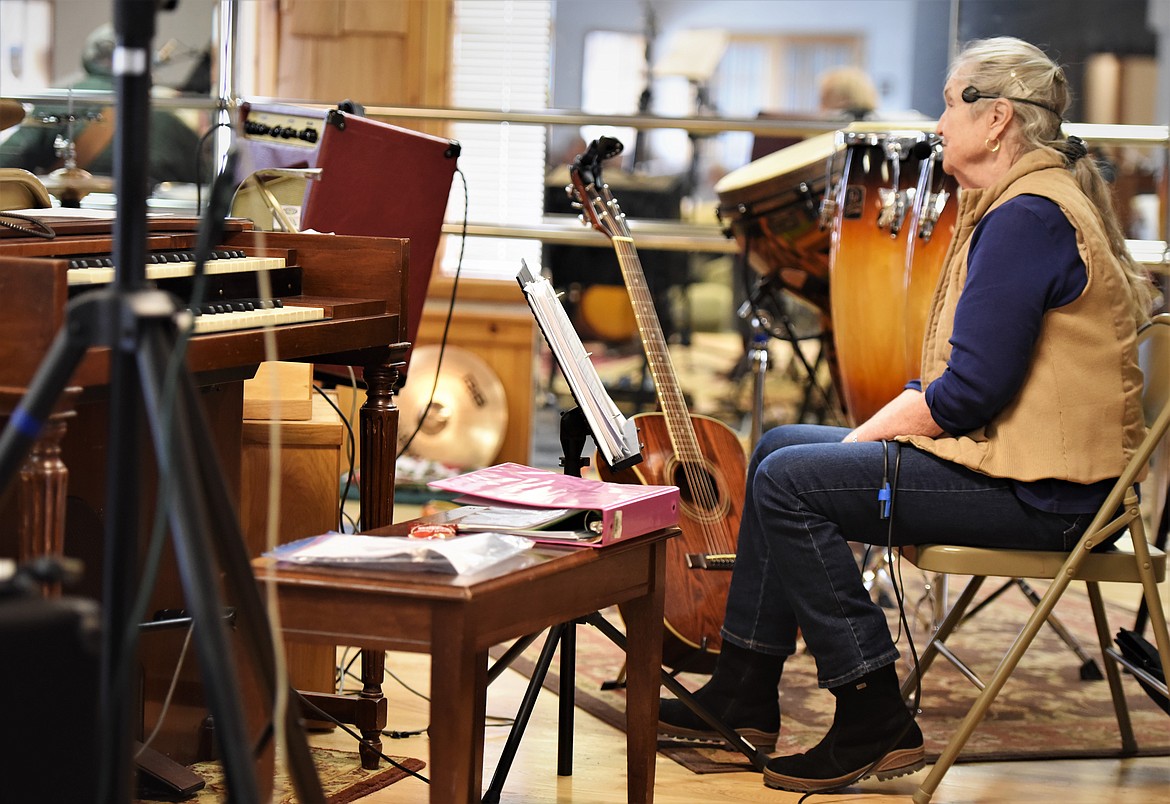 Ellen Achenbaugh taps a toe while sitting one out Sunday. (Scot Heisel/Lake County Leader)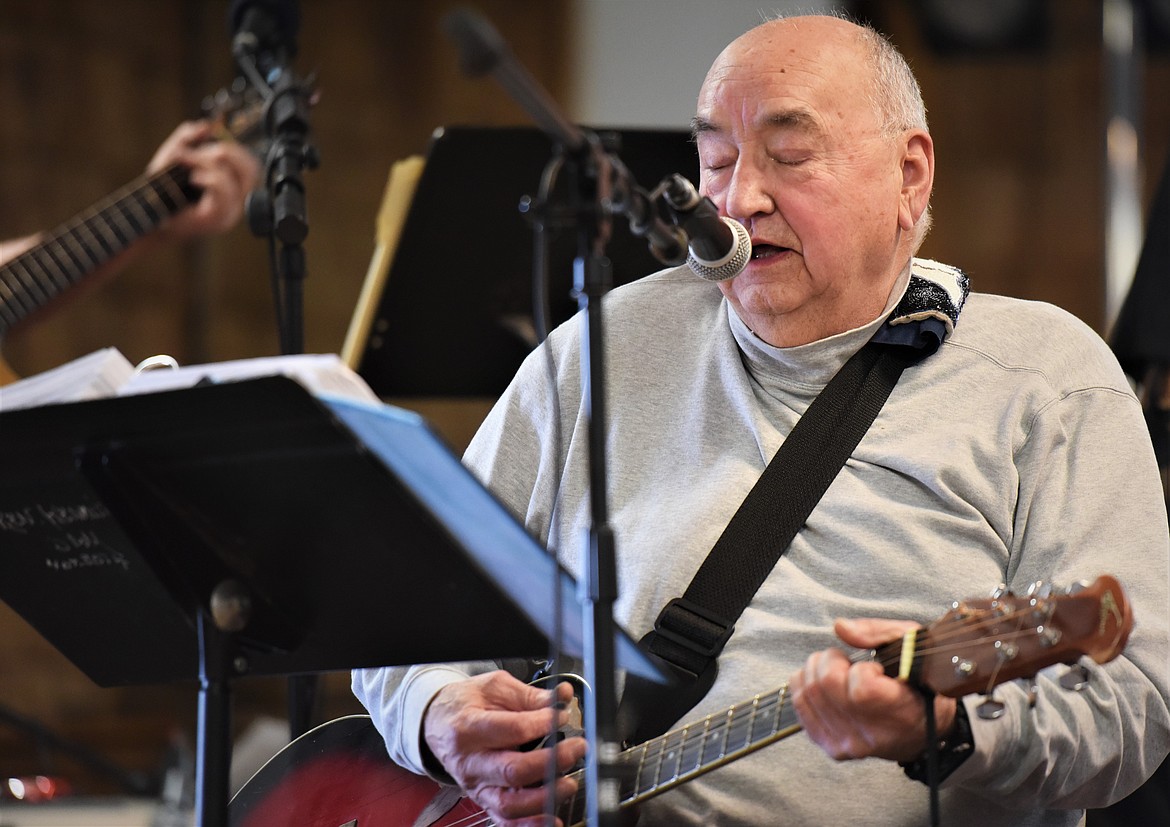 Ken Kenmille on guitar. (Scot Heisel/Lake County Leader)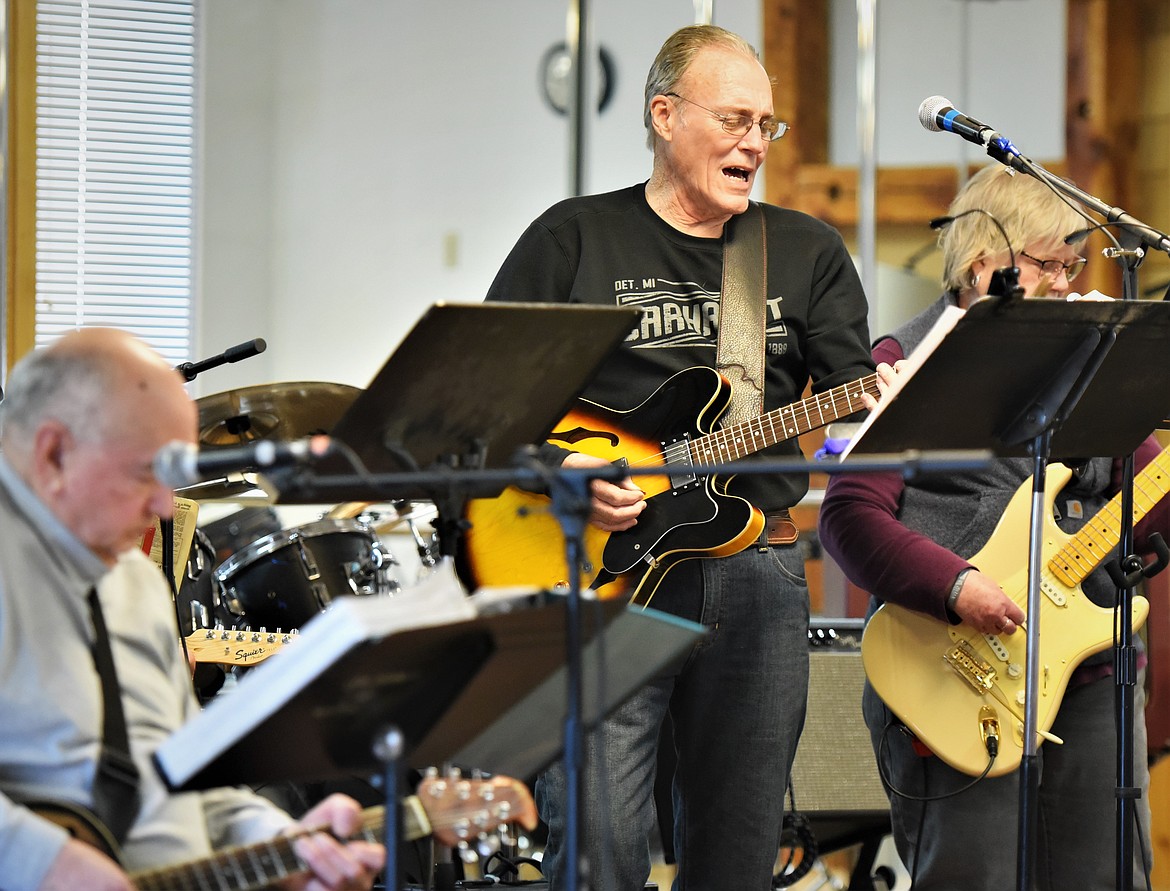 From left: Ken Kenmille, Ron Liljestrand and Gerry Iseman. (Scot Heisel/Lake County Leader)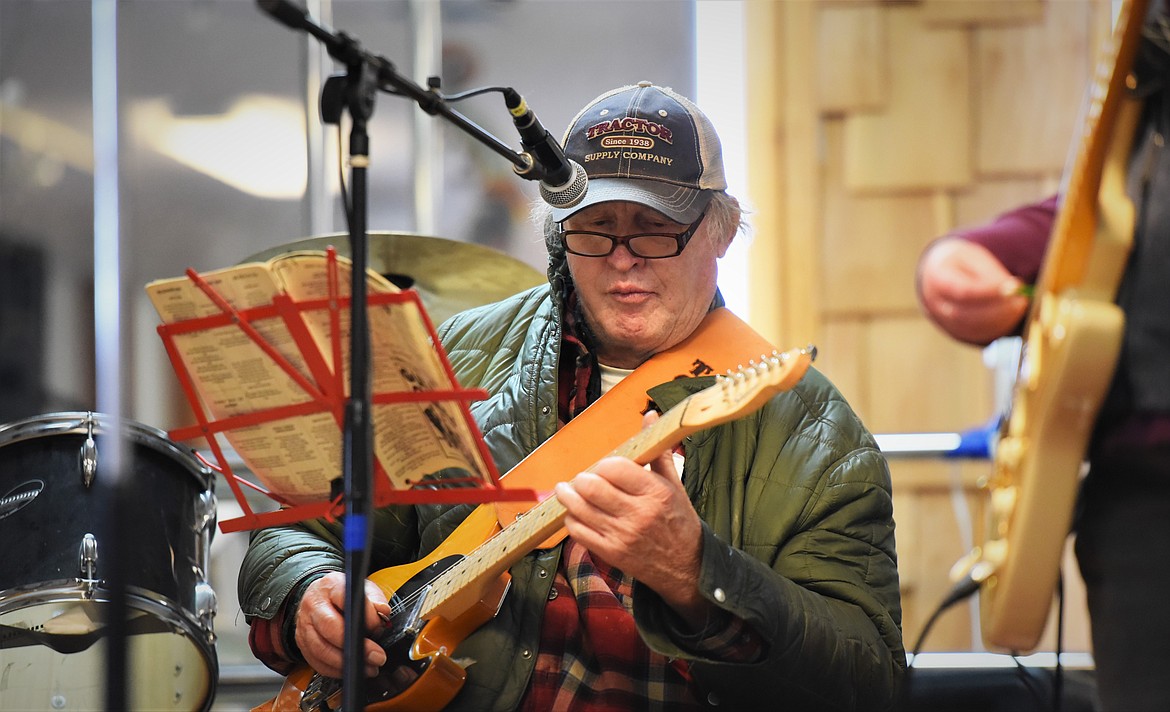 Tony Mathis on guitar. (Scot Heisel/Lake County Leader)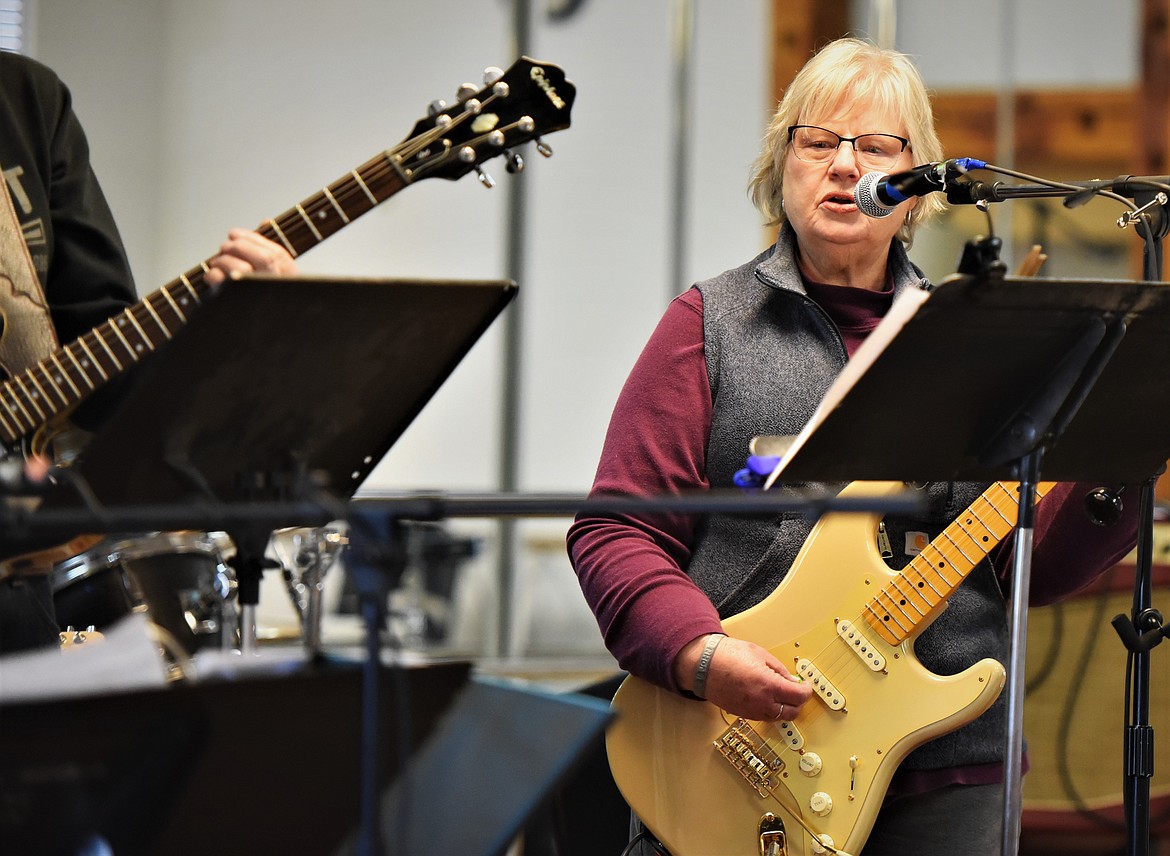 Gerry Iseman takes a turn singing. (Scot Heisel/Lake County Leader)
Previous
Next
by
SCOT HEISEL
Lake County Leader
|
February 10, 2021 10:00 PM
RONAN — Classic Country Jamming, a group of about 10-12 regulars, gathers for a bit of pickin' and grinnin' from 1 to 4 p.m. the first and third Sundays of each month at the Western Montana Musicians Cooperative building, formerly The Red Poppy arts center.
The group used to play at The Lake Bar in Polson, which required a lot more work to set up each time. The new venue in Ronan has a larger stage and more room for dancing. And musicians can pretty much show up, plug in and go.
Betty Carter and Ellen Achenbaugh hatched the loosely organized group about two years ago when an accordion group they were in disbanded.
"We still wanted to get together and play some music," Carter said Sunday. "We kept it simple and opened it up to everyone."
Sunday's song list included "Rolling in My Sweet Baby's Arms," "Have You Ever Been Lonely" and "Ride Out Your Storm." Participants usually take turns on lead vocals, rotating through the entire group as they go.
There's no entry fee, and all are welcome to listen, sing or dance. Musicians who bring an instrument can join the jam on stage.
For more information about the Western Montana Musicians Cooperative, check out their Facebook page or click here for a September 2020 article.
---