Time Capsule: PHS Twirlers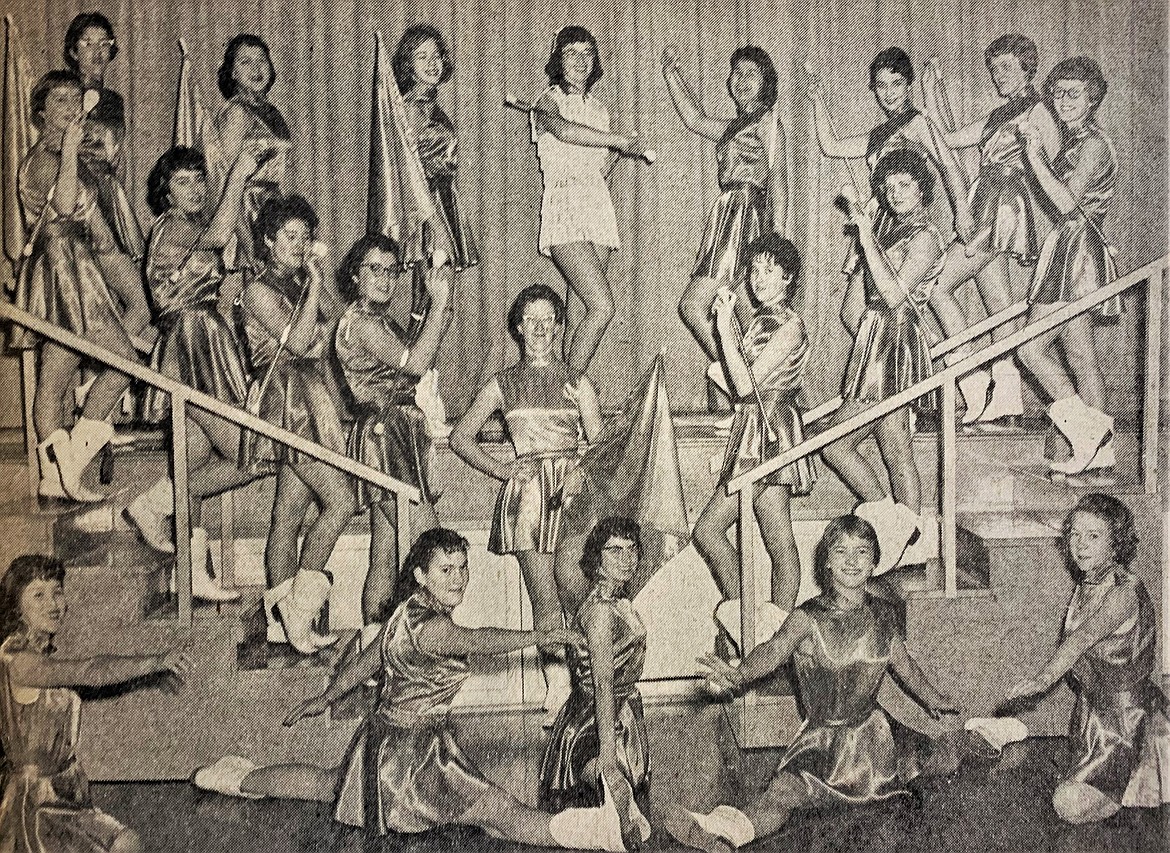 Here is the Polson High School twirling group, which has provided halftime entertainment at some of the basketball games during the season. In the front row, from left, are Myrna Ducharme, Kathleen Parsons, Linda Fast, Carol Sampson and Candis Christian. On risers, from left, are Bartha Cramer, Judy Fast, Jeanie Peek, Donna Oie, Theona Hasley, Beverly Peek, Patty Arndt and Sue Moen. Top row, from left, are Sandra Greiner, Betty Skabronski, Sara Blankenhorn, Sharon Coppedge, Carol Ducharme, Mary Ann Marsh and Elaine Seifer. (Photo by Meiers Studio, Feb. 11, 1960 Flathead Courier)
|
February 11, 2021 12:05 AM
This week in Lake County news archives.
Ronan Chamber snubs Walmart
Feb. 13, 1997 Lake County Leader
Walmart officials, if and when they establish a store in the Polson area, shouldn't plan on any welcoming committee from their neighbors in Ronan.
At their general meeting Thursday, members of the Ronan Chamber of Commerce passed a motion strongly recommending that the chamber board take a position formally opposing the retailer's presence.
The motion, which passed unanimously, was made following a lively discussion and video presentation of a "60 Minutes" segment documenting the effects that Walmart stores have had in other small towns throughout the nation.
Assigned to Pentagon duty
Feb. 10, 1966 Flathead Courier
Brigadier General James D. Kemp of Polson, commander of the 831st Air Division at George AFB, Victorville, Calif., has been assigned to the Pentagon at Washington, D.C.
His duty will be with the Joint Chiefs of Staff as Chief of the Joint War Games Agency. The Air Force general had been stationed at Victorville since December 1964. He is the son of Mrs. Ruby Kemp of the East Shore. He has been in the Air Force since 1939 and holds many decorations from World War II theaters of operation and from the Korean War.
Meteor spotted
Feb. 12, 1959 Flathead Courier
A mysterious object lighting up the sky, seemingly overhead, was spotted by early risers in the Polson area last Sunday morning, but a check by Civil Aeronautics officials failed to reveal any missing planes, giving rise to the supposition that the flying object was a meteor.
Levi Pecht of the Salish House Hotel reported viewing the weird light, which revealed colors from yellow to green and purple.
It was reported that the object had been seen as far north as Libby and south as far as Stevensville.
---