Lady Pirates weathering the storm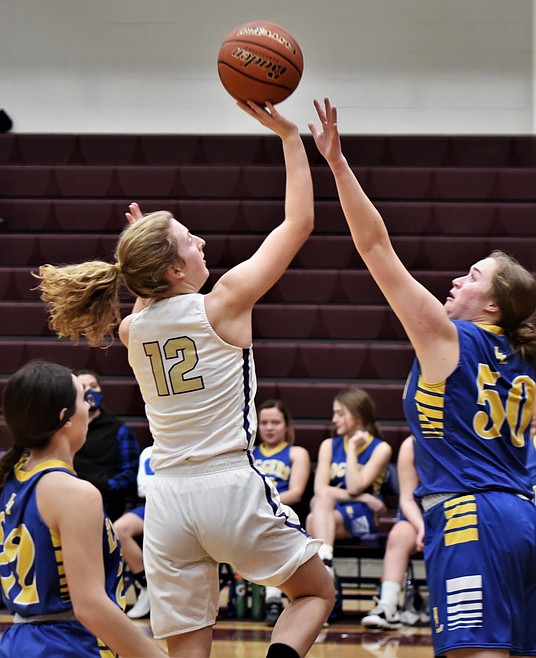 Junior guard Jazlyn Dalbey puts up a shot over Libby's Kayley Svendsbye on Saturday at Pablo. (Scot Heisel/Lake County Leader)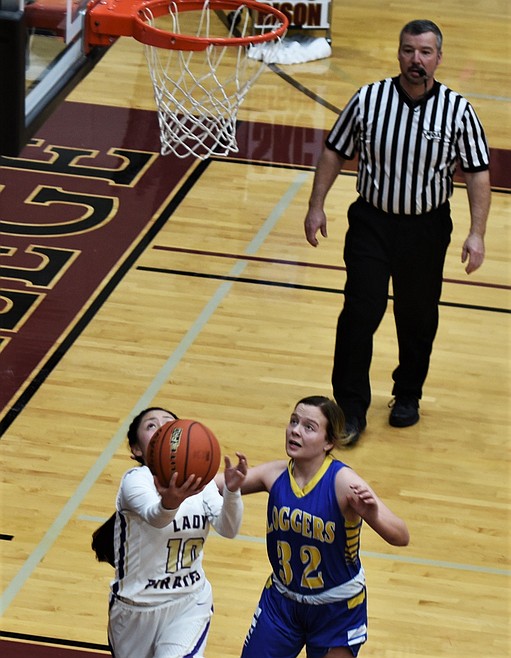 Jaivin Bad Bear puts up a reverse layup Saturday as Libby's Kinzee Boehmler defends. (Scot Heisel/Lake County Leader)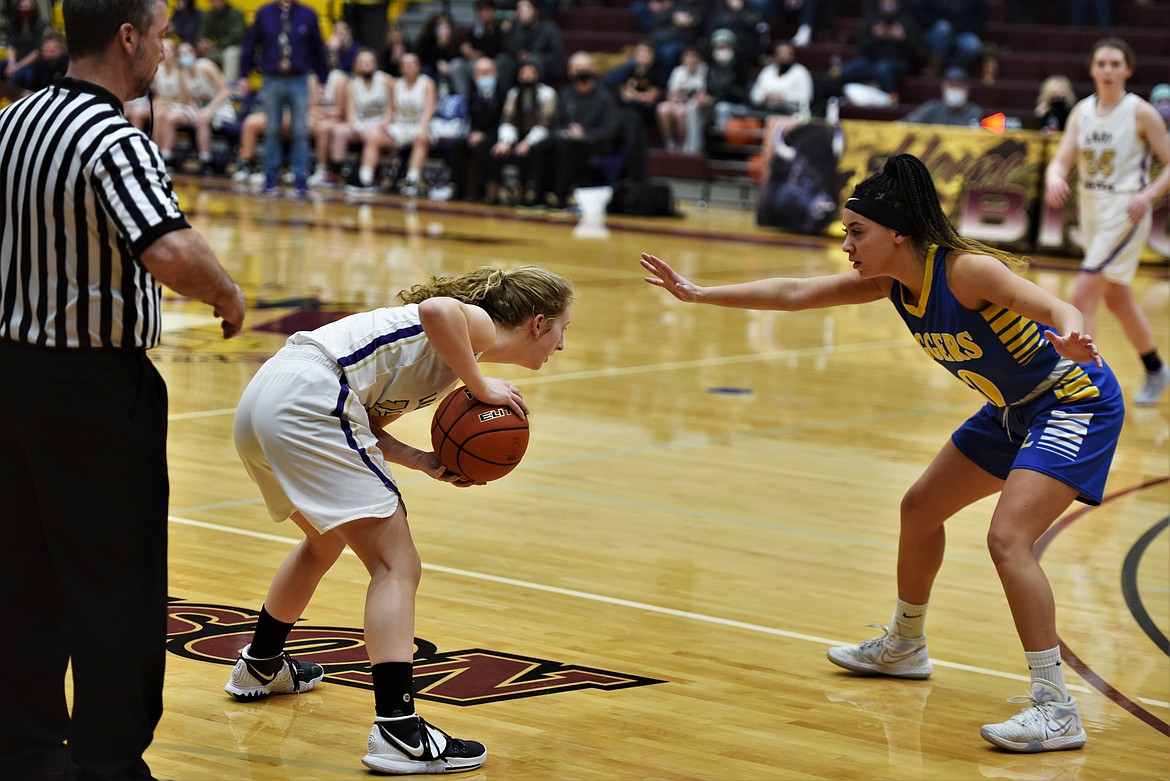 Libby's Olivia Gilliam-Smith guards Jazlyn Dalbey on Saturday. (Scot Heisel/Lake County Leader)
Previous
Next
by
SCOT HEISEL
Lake County Leader
|
February 17, 2021 12:35 AM
Even under the best of circumstances, building up a struggling basketball program can be a long and brutal process that demands plenty of blood, sweat and tears.
Throw in a pandemic and you've got a real character-builder of a season.
That's where the Polson Lady Pirates (0-13) and first-year coach Ryan Antos find themselves as they stare down their program's second consecutive winless season.
Antos' players committed to an intense off-season program and appeared eager to begin a new chapter as the season began, but that season was derailed almost immediately. Following a season-opening loss at Hamilton, Polson's next three games were either cancelled or postponed due to COVID-19 precautions.
The team didn't take the court after the opener for another two weeks, a 63-32 home loss to Stevensville.
All of the schedule shuffling has led to a challenging crunch at the end of the schedule. A 49-29 home loss to Browning on Monday finished off a stretch of five games in seven days.
"This stretch of games has been grueling and unlike anything I have experienced in 15 years," Antos said Monday. "The girls are keeping a positive attitude but it's been a struggle. They are mentally and emotionally exhausted. However, they don't want to let their teammates down."
Aside from the exhaustion, the team has had few practices, making it difficult to prepare a strategy for any one opponent.
"Due to two covid contact traces we have been quarantined twice since Christmas. We have had about 20 practices since Christmas so the girls have had little time to improve basketball skills. However, they keep fighting."
The Lady Pirates hosted Libby on Saturday at Salish Kootenai College in Pablo. The Lady Loggers (3-9) had beaten Polson 34-32 at Libby on Feb. 2, despite trailing by 11 points in the third period. The rematch seemed like a potential golden moment amid a trying season. While the effort and resolve was apparent on defense, Polson's shooters couldn't get anything to drop. They also struggled with free throws, making just eight of 18 attempts.
Senior Mossy Kauley has been the team's most consistent scorer this season, thanks to aggressive play in the paint that leads to a lot of rebounds for second chances and free throws. She led the team with eight points against Libby. She also scored a team-high nine points against Columbia Falls and 10 against Whitefish.
Junior guard Jaivin Bad Bear at times has shown excellent control at point and a knack for finding assists. She's also a pickpocket on defense. She scored eight points Friday against Columbia Falls, including a pair of 3-pointers.
Senior SaVanna Carpentier is among the team's best long-range shooters. She scored seven off the bench on Saturday.
One bright spot of the season has been a relative lack of injuries, though junior guard Gianna Fyant did injure a knee in the junior varsity game against Libby on Saturday.
"Gianna is in the medical process now and we are waiting for word on the extent of her injury," Antos said. "Currently that is the only injury that we have dealt with. The girls are much stronger as they embraced the weight room this fall and have been very good at going through the program. We have depth. We play right around 11 girls right now."
That depth and strength bodes well for the future, even if the wins remain elusive.
After Monday's game the girls got what must seem like an eternity in three days to rest up. Then it's back on the bus for a trip to Browning on Thursday, a home game against a solid Ronan team Saturday and a district play-in game Monday — potentially against Ronan once more.
"They play very tough defense and never quit," Antos said. "We plan to build on that toughness and energy this offseason and get in the gym to develop ball skills to go along with the intensity that they have already demonstrated. These girls need to be applauded for the effort they have shown in what has amounted to a near impossible situation. I have never been more proud of a group of athletes because of the way they have faced adversity and continue to fight. One day this will be an amazing story."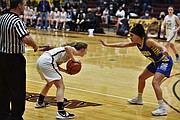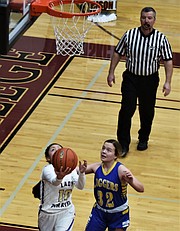 ---