Fund launched to help those searching for missing love ones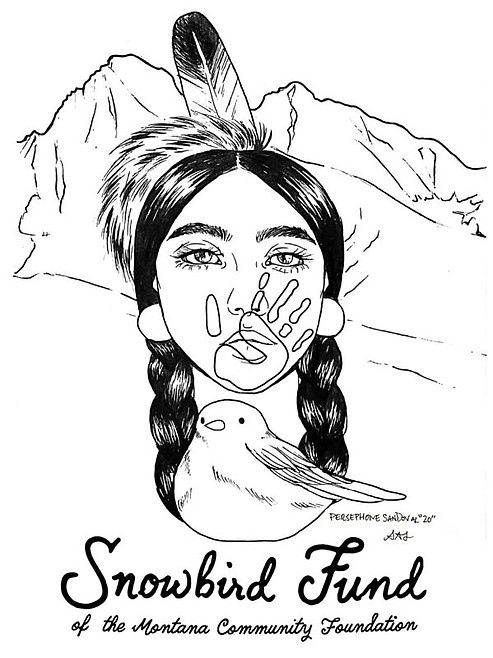 by
CAROLYN HIDY
Lake County Leader
|
February 18, 2021 12:05 AM
A new fund launched last week to provide immediate financial assistance for indigenous families or individuals in Montana who are leading the search for their missing loved ones.
The Snowbird Fund, established through the Montana Community Foundation (MCF), will provide direct payments of $500 to help offset the considerable expenses a family may incur while searching for a loved one. Assistance may be used to cover expenses such as gas money, meals and hotel stays as they search across the state; cell phone payments; tools like metal detectors and drones; flyers, signs and other items to create awareness and seek information; or even hosting a community vigil. Quick action and early reporting to law enforcement leads to higher success rates in finding missing persons.
"The goal of the Snowbird Fund is to mobilize resources quickly and effectively to the families who need them, without complex applications or reporting requirements," said Mary Rutherford, president and CEO of the Montana Community Foundation.
Individuals actively leading a community search for a missing loved one are eligible to apply online at mtcf.org/grants/apply-for-a-grant/snowbird-fund.
Requests for assistance will be reviewed by the fund committee. A decision will be made and payment for approved requests will be made within two weeks.
The Snowbird Fund, the first of its kind in Montana, was started by Montana businesswoman and 2020 candidate for governor Whitney Williams, in response to the Missing and Murdered Indigenous People (MMIP) epidemic.
"Each year, about 20 Indigenous women and girls go missing in Montana, often never to be found," states an MCF press release. "Native Americans constitute about 6.5 percent of the state population but account for 27 percent of Montana's missing persons cases. The MMIW crisis has taken the lives of 200 women in Montana since 2000."
Williams recently opened the fund after hearing from, among others, a Crow tribal member, Grace Bulltail, whose 18-year-old niece, Kaysera Stops Pretty Places, was found murdered in Big Horn County in August 2019. Williams spoke to Bulltail, and others who had lost family members, in an effort to better understand the priorities and needs of these families and hear from those organizing grassroots efforts to search for their loved ones."Visiting with Grace and other family members," Williams said, "brought to light the need for urgent help on this issue, which spans the country and is especially acute in Montana. These families deserve attention and support. In a small way, we're going to fill a gap and simply help families as they search for their loved ones. We hope others will join us."
Bulltail agreed, noting that many times families of Missing and Murdered Indigenous Persons have to set up a GoFundMe account to raise funds online to defray funeral and other expenses. While the state has created the Montana Missing Persons Task Force to better coordinate law enforcement and official resources, "people need actual (financial) support," she said.
Williams helped to establish the first Native language program at the University of Montana, where she received a minor in Native American studies. Marvin Weatherwax Sr. of Browning, a member of the Blackfeet Nation, was an instructor at UM. He said he gave Williams the name Snowbird "Issstotsistakii" (the name of the fund) because snowbirds (juncos) are resilient and smart birds that don't leave Montana in the winter.
"The Snowbird Fund is meeting an important need for families in Montana who are in the middle of a horrific experience, none of us can imagine, unless it has happened to us," said Anna Whiting-Sorell, a committee member for the fund. "For many Indigenous families, we understand the pain and anguish of having a loved one go missing. Whitney listened and heard the stories from Montana families, as she is great at doing. She is taking action to assist in a meaningful way. "
Requests for assistance from the fund will be reviewed by the Snowbird Fund committee, consisting of Whiting-Sorell, Ivan MacDonald and Marilyn Zimmerman.
There is currently more than $50,000 in the Snowbird Fund. Additional contributions can be made at www.mtcf.org/giving/our-funds/snowbird-fund. For more information, contact MCF Vice President Jessica Stewart-Kuntz at 406-441-4950 or jessica@mtcf.org. Additional news and resources on Murdered and Missing Indigenous People (MMIP) is available at mtcf.org.
---