Duane Wilber Hunt, 86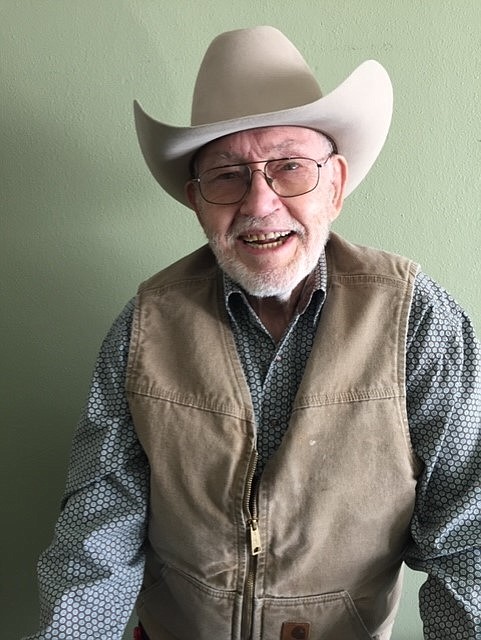 |
February 22, 2021 8:18 PM
Duane Wilber Hunt, 86, of Polson, passed away peacefully Feb. 16, 2021 in Keizer, Ore. Duane was born March 21, 1934 to Mabel and Harold Hunt in Batesland, S.D. As a teenager Duane helped his mother on the family farm. Duane entered the U.S. Army and was a helicopter mechanic. He also learned how to play poker and competed in marksmanship.
In 1964 he met Margaret Smith, and they eloped and wed within six weeks of meeting. They moved with their horses and dogs to Montana, where they bought a ranch outside of Polson. They went on to have three children, Cindy, Becki and Wes. They were together for 29 years prior to divorcing.
Duane found love a second time when he met Betty Jane Sandvig. They married and enjoyed playing cribbage and many road trips together until Jane's passing.
Duane supported his family by working in the woods building logging roads. However, his real passion was ranching. He was proud of his nickname, "Cowboy," and always wore a cowboy hat and boots. He enjoyed reading westerns, riding horses and drinking coffee with his friends. Anyone who knew Duane knew that he was very proud of his children.
He was preceded in death by his parents and his nine siblings. Duane is survived by his children, Cindy Hunt (Amanda Parish) of Keizer, Rebecca Bodnar of Carson City, Nev., and Wes Hunt (Cayley Hunt) of Bozeman; his stepson, Eddy Hanson of Polson; his grandchildren, Tracy Garcia and Logan Garcia (Tienne Garcia); his great-grandchildren, Carson, Cerise and Amelie; and many nieces, nephews and friends.
There will be a viewing from 1 to 5 p.m., Thursday, Feb. 25 at The Lake Funeral Home and Crematory. There will also be a memorial service in the summer. Donations in lieu of flowers may be sent to Willamette Lutheran Retirement Home, 7693 Wheatland Road N., Keizer, OR 97303. Memories and condolences may be sent to the family at www.lakefuneralhomeandcremation.com. Arrangements are under the care of The Lake Funeral Home and Crematory.
---