Maidens forge a path to divisionals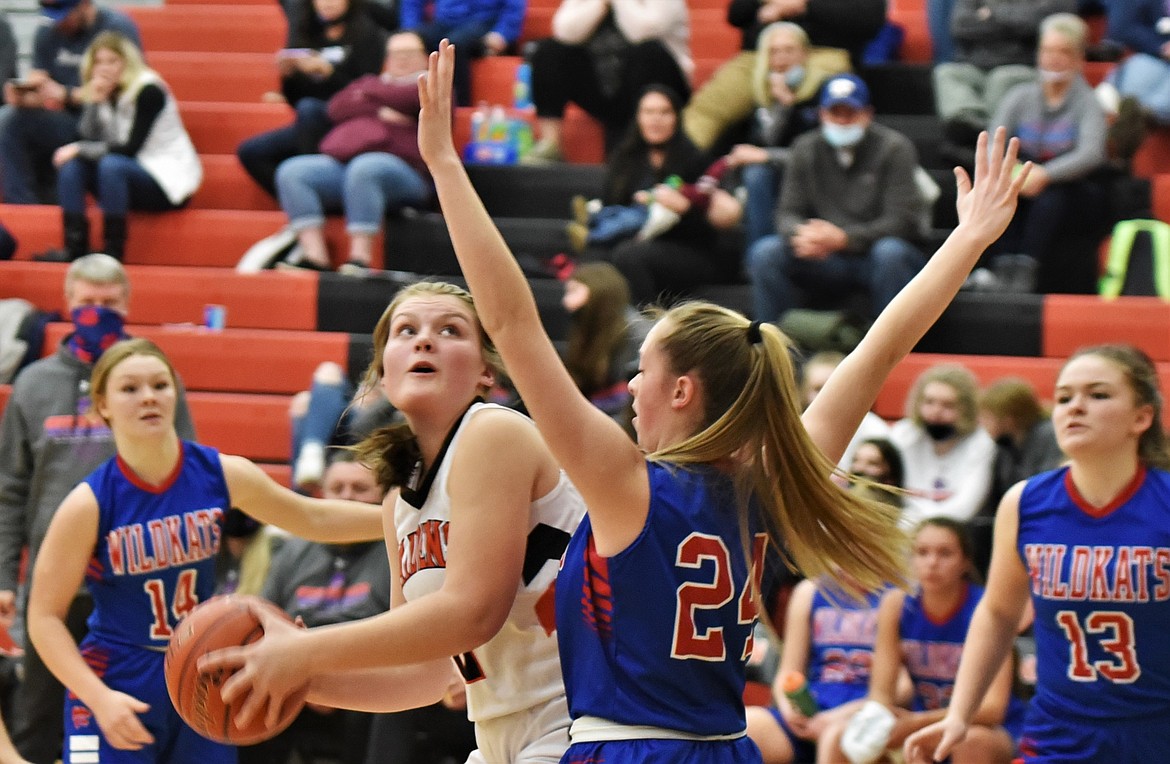 Jaylea Lunceford looks for a shot in the paint against Columbia Falls. (Scot Heisel/Lake County Leader)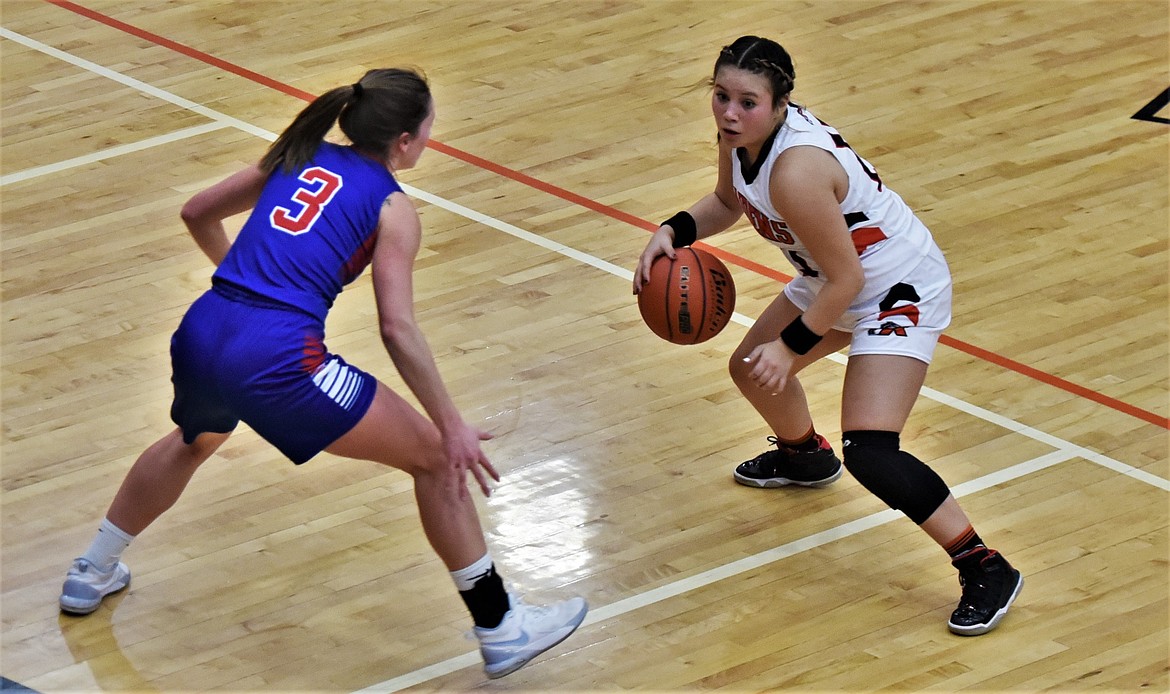 Junior guard Ari Burke looks for an opening against Columbia Falls. (Scot Heisel/Lake County Leader)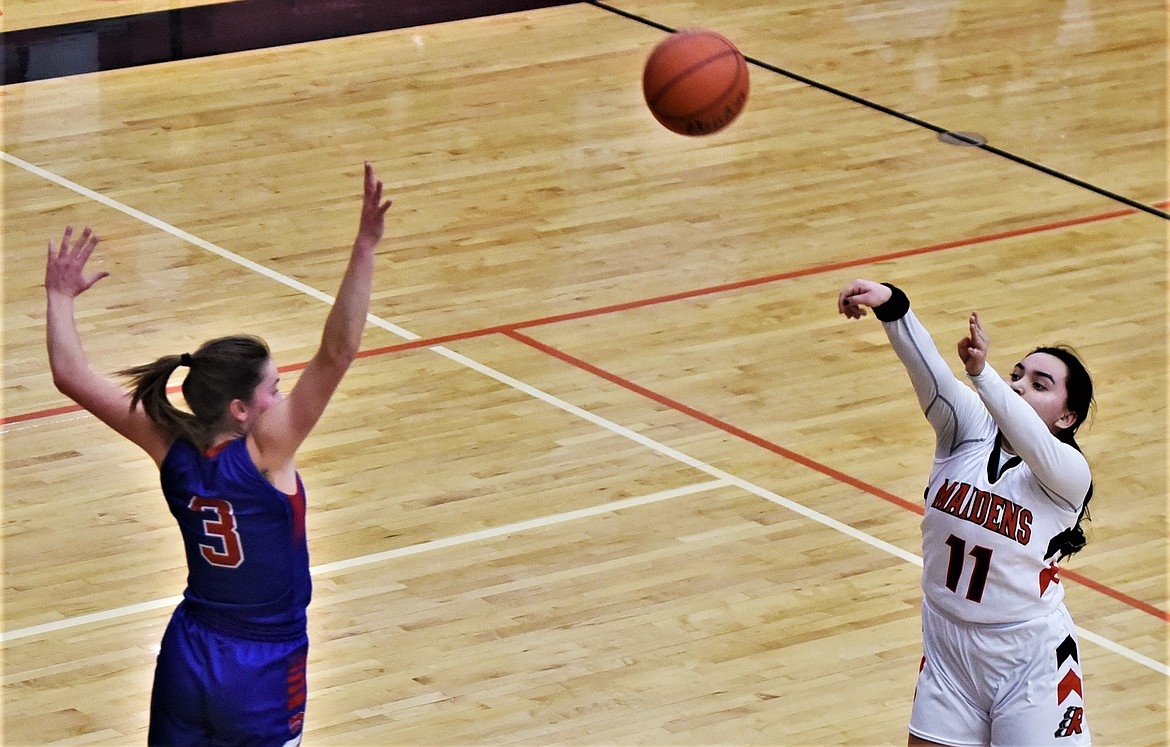 Jaeleigh Gatch puts up a 3-pointer as Columbia Falls' Madde Robison closes in. (Scot Heisel/Lake County Leader)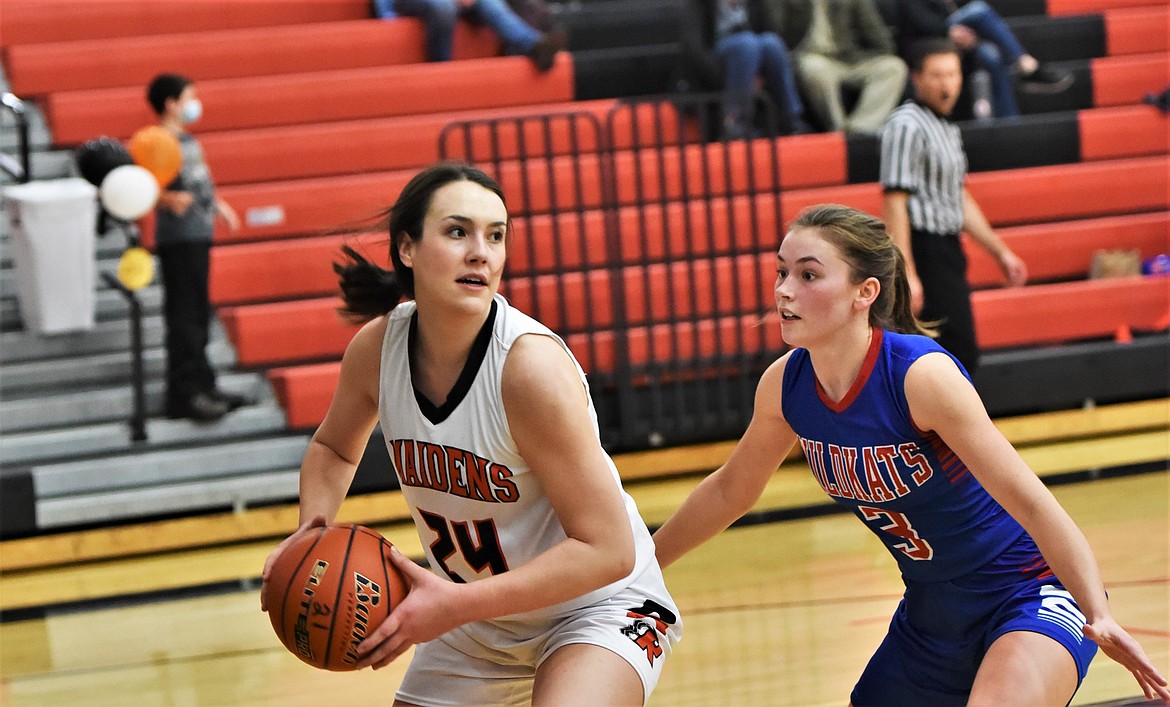 Senior Madeline McCrea pulls down a rebound against Columbia Falls. (Scot Heisel/Lake County Leader)
Previous
Next
by
SCOT HEISEL
Lake County Leader
|
February 23, 2021 2:00 AM
RONAN — Maidens basketball had a rough start to a very busy week, but bounced back to earn a trip to the divisional tournament in Butte as the No. 4 seed out of Northwest A.
After stumbling at home Tuesday, Feb. 16 in a 43-30 loss to Whitefish (11-4), Ronan's hopes for a No. 2 seed were fading fast, particularly with undefeated Columbia Falls (16-0) coming to town the following Thursday.
The Maidens (9-7) kept things close early against the unbeaten Wildkats. After trailing 9-7 after a tight first period, Ronan pulled ahead 11-9 after a putback in the paint from senior Madeline McCrea and another from senior Jaylea Lunceford.
Then with about two minutes left in the half, senior Jaeleigh Gatch hit a 3-pointer to tie the game at 17-all.
From that point until a minute and a half into the third, the Wildkats found their stride and went on a 14-0 run for a 31-17 lead, and Ronan could do little more than keep things even from there.
Head coach Steve Woll was disappointed with the outcome, but pleased with his team's effort.
"The girls played hard. They played hard. Just too many turnovers and missed opportunities," Woll said.
Gatch finished with 12 points and five rebounds Thursday, as Ronan celebrated Senior Night. Jaylea Lunceford, the conference's two-time defending rebound champ, finished with eight rebounds and four points in the loss.
Junior LaReing Cordova scored seven points.
Against Whitefish, the Maidens offense stalled early as they managed just four points in the opening period. Whitefish also outrebounded Ronan 26-19.
Following the two losses, Ronan got back on track with a 50-34 win over rival Polson (0-15) at Pablo on Saturday. Lunceford managed 15 points and seven rebounds in that game, while Gatch had nine points to go with seven rebounds and guard Ari Burke added seven points. McCrea pulled down five rebounds.
Jazlyn Dalbey scored 10 points for the Lady Pirates. Mossy Kauley added eight points and five rebounds. Megan Rost had four points, four steals and five rebounds for Polson.
The Maidens wrapped up their week with a convincing 56-19 win over Libby back at home in a district play-in game to seal their trip to districts.
Ari Burke found her range, scoring 11 points to lead Ronan. Lunceford finished with 10 points and six rebounds in the final home game of her career. Gatch added eight points, while McCrea doled out four blocks and pulled down three rebounds.
The Lady Pirates were set for a play-in game at Browning on Tuesday night after the Leader went to press. The game originally was scheduled for Monday, but was moved due to bad weather.
Ronan opens divisional play against Southwest A top seed Butte Central on Thursday.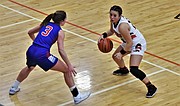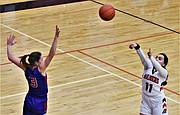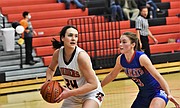 ---