Mission Valley FFA chapter nurturing ag lifestyle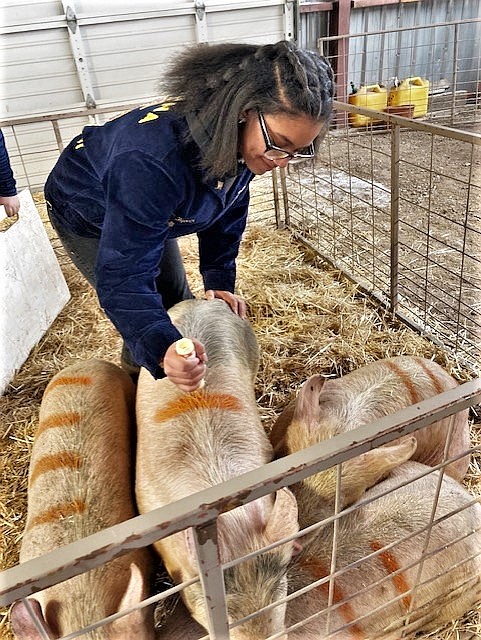 Mission Valley FFA Vice President Cloe Hoover of Ronan marks feeder pigs in preparation for the FFA Livestock judging contest Feb. 15 in Ronan. (Courtesy of Coleton Sherman)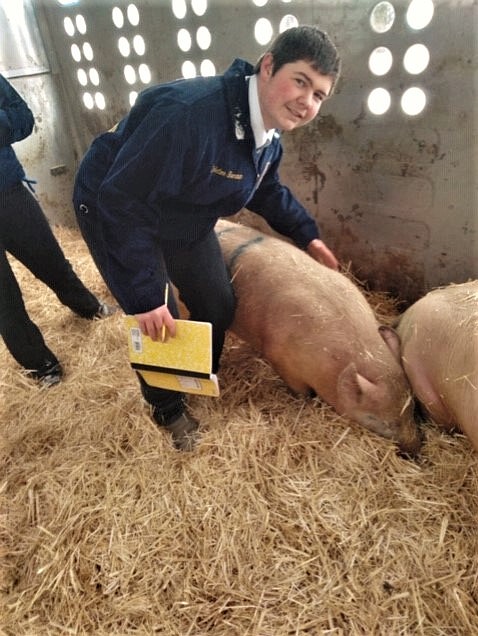 Mission Valley FFA Sentinel Coleton Sherman of Ronan prepared the breeding gilts for the Western District livestock judging contest held last weekend in Ronan. (Courtesy of Cloe Hoover)
Previous
Next
by
CAROLYN HIDY
Lake County Leader
|
February 25, 2021 12:25 AM
The Mission Valley chapter of the National FFA Organization finished fourth among nine teams competing in the Western District Livestock Judging contest Feb. 15 at the Ronan Fairgrounds.
"It was really competitive this year," Ronan High School agriculture teacher and FFA leader Casey Lunceford said.
The field included larger Class AA schools from Missoula and Kalispell. Missoula, Deer Lodge and Corvallis took the top three places, with the top two going on to state competition.
Top local competitors were Kemrie Cross, a sophomore from Charlo, who placed 10th out of 62 contestants, and Kiara Sherman, a junior at Ronan, who placed 13th.
Livestock judging is one of several FFA career development events held throughout the year. Competitors rank live beef, sheep and swine for their potential market value and breeding value, and explain their decisions orally. Carcass judging (meat) is in March.
The Western District FFA public speaking competition, another career development event, is next week in Hot Springs. Members will compete in two categories: three-minute extemporaneous speeches and "Creed Speaking," in which they recite the FFA creed and then answer questions about how it applies to them and to the community and world.
Next week is also National FFA week, which is sometimes marked in Mission Valley with Drive Your Tractor to School Day and Ride Your Horse to School Day. The week is also a time to complete public service projects, though the Mission Valley chapter has already completed around 200 hours of community service.
Members in Charlo and Ronan will use this week as an opportunity to thank their teachers by treating them to breakfast burritos, an annual tradition.
"Teachers put up with a lot from us," Lunceford said. "FFA kids are always going somewhere or doing something. Sometimes they even have to show up to their next class smelling like an animal."
All FFA members are required to take an agriculture class. Lunceford's class is offered at Ronan, and through Montana Digital Academy for other Mission Valley schools.
"Ag is more than just cows, plows and sows," Lunceford said. "There are many ag-related job skills that can help prepare for an ag career. Feeding, growing, farming and ranching, but also things such as forestry, mechanics, welding, public speaking."
And Montana is developing a college program to address the shortage of certified meat cutters in the state, he said.
"Kids can see that there are lots of jobs available that they could actually get qualified for."
For more competition results, visit the Mission Valley FFA Facebook page.
.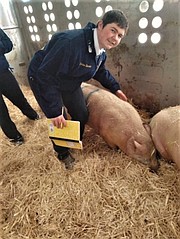 ---