LCCDC brings on two new development center directors
|
January 7, 2021 12:15 AM
RONAN — Lake County Community Development Corporation (LCCDC) Executive Director Jim Thaden recently welcomed new directors for two of the economic development organization's branches. LCCDC, based in Ronan, assists businesses and communities Lake, Mineral and Sanders counties and the Flathead Indian Reservation with technical assistance and financing.
Brenna Fulks was hired as director of the Community Develop Center, which provides technical assistance and helps develop funding for infrastructure and other community projects. Fulks holds an MBA with emphasis on marketing. She worked in economic and community development for Humboldt County, Calif., served as executive director for the Klamath Falls, Ore. Downtown Association, and has consulted with rural communities throughout the Pacific Northwest to develop, revitalize and market community programs.
"It's a really fun time to come into this organization," Fulks said. "What sold me was after taking a tour, seeing the Mission Mountain Food Enterprise Center and all the different components of LCCDC. For someone working in economic development, this is the most perfect case study for how it's done."
Fulks said she enjoys bringing people together collaboratively, and "partnering people with resources" to help them find the funding sources and expertise to make their projects come to life.
Leonard Malin is the new director of Business Development, which operates a revolving loan fund that provides capital to new or expanding businesses. Leonard brings "extensive background and excellent credentials in financial management, business development and loan portfolio management, working on behalf of the communities served by LCCDC and our partners," Thaden said.
"There are a lot of exciting things going on here," Malin said. "Some additional funding sources are becoming available that are creating opportunities to do even more of what we have been doing in the three counties for business development."
LCCDC is available to assist accessing COVID-19 relief funds, including new grants that are available for business stabilization, live entertainment, child care and more. For information, contact 406-676-5901, info@lakecountycdc.org, or visit lakecountycdc.org.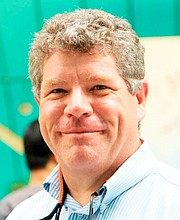 ---