Mary Elizabeth Peterson, 85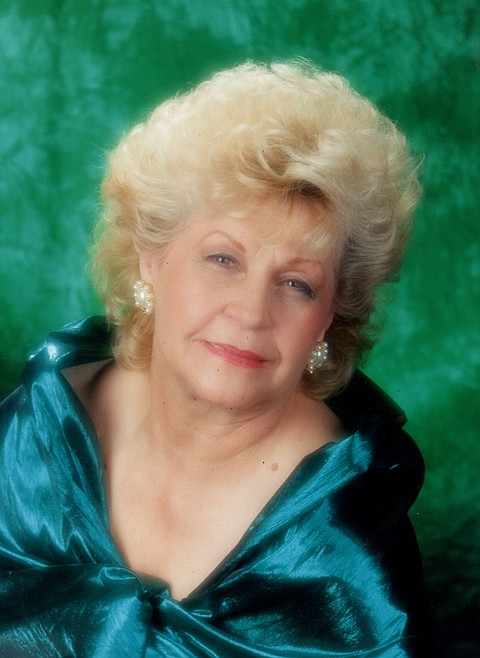 |
January 21, 2021 2:50 PM
Mary Elizabeth Peterson, 85, passed away Jan. 18, 2021 at Lake View Care Center in Bigfork. She was born May 25, 1935 in Bountiful, Utah. Mary was the third of four children born to Robert W. and Halleen Nicol.

In 1950, Mary met and married the love of her life, Harold "Sonny" Ray Peterson. In 1958, the family, which now included three children, moved to Long Beach, Calif., and in 1971 they moved to Riverside, Calif. Mary worked as a patient greeter at Beaver Medical Clinic in Redlands, Calif. In 2002, Mary and Sonny retired in Polson.

Mary was one of God's special earth angels. She was a kind and giving soul who would do anything for anyone. She had a great sense of humor, was a wonderful cook (especially pancakes and oatmeal cookies) and she always made you eat whenever you visited. Mary enjoyed traveling, animals, movies and visiting with friends. She was a member of the Church of Jesus Christ of the Latter-day Saints and the Red Hat Society. Mary was truly selfless, had a caring and compassionate heart, and was full of unconditional love.
Mary is survived by her daughter, Vicky (Gene) Siwy of Needles, Calif.; son Kent (Domenica) Peterson of Bigfork; five grandchildren; four great-grandchildren; three great-great-grandchildren; sister Sally (Wayne) Smith of Riverside; and many nieces and nephews. She was preceded in death by her husband, Sonny; daughter Patricia; parents Robert W. and Halleen Nicol; brother Robert J. Nicol; and sister Nancy Argyle.
Funeral services for Mary will be held at 11 a.m. Saturday, Jan. 23, 2021 at The Lake Funeral Home. Burial will follow services at the Bigfork Community Cemetery. Memories and condolences may be sent to the family at www.lakefuneralhomeandcremation.com.
Arrangements are under the care of The Lake Funeral Home and Crematory.
---